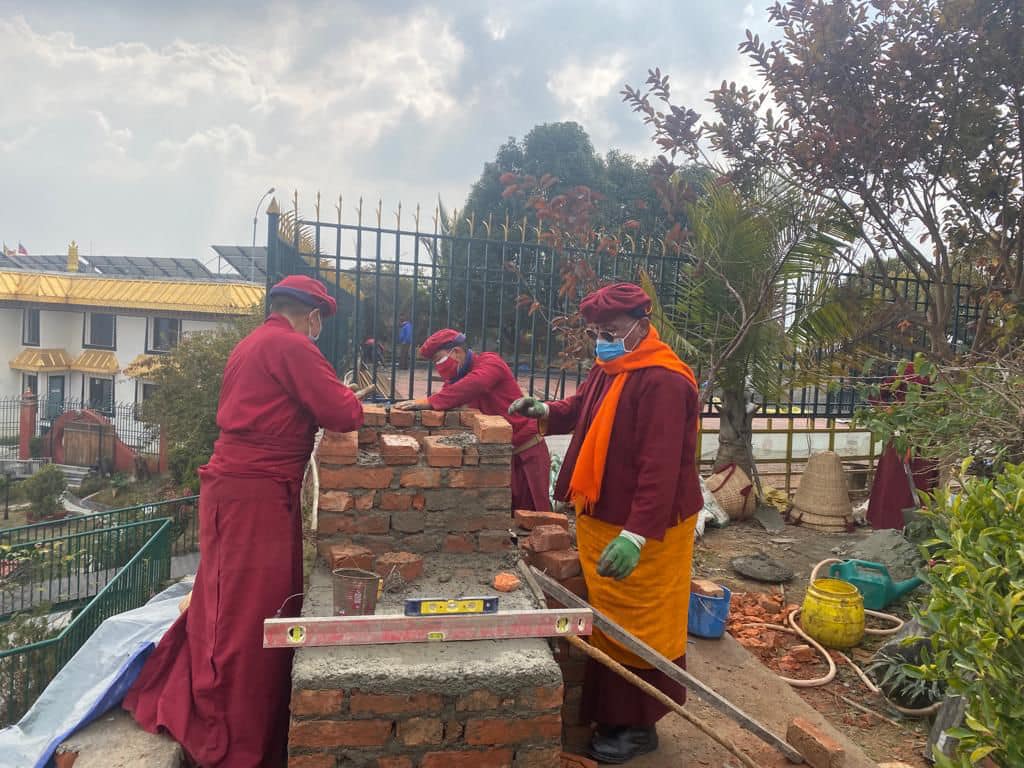 "I'm very proud of these nuns because they have been dedicating their lives fully in putting their efforts on practising profound preliminary practices of the Vajrayana path. They have completed 400000 prostrations, 4000000 hundred syllable mantra, 400000 Mandala offering, 400000 Guru Yoga practice besides Kung Fu, Six Yogas of Naropa, learning ritual practices and memorising scriptures. These practices enable them to develop their brain capacities for their own realisation and skills of benefiting others.
Overall, they are fantastic not only in monastic ritual practices, but various humanitarian activities, setting examples for the rest of the world to live harmoniously with the nature. They even include the skills of gardening, planting trees, plumbing, electrical maintenance, painting and all other building skills. We believe we have to maximise our skills in all fields of activities as long as it's going to benefit others. Religious practice should not be segregated from the lifestyles of common beings. Unfortunately, we have been taught that way for many generations. Therefore, we have a great misunderstanding about the religion being a very different path from mundane life of humanity. It's time for us to wake up from this particular ignorance and make ourselves more open-minded and use our precious time in right direction."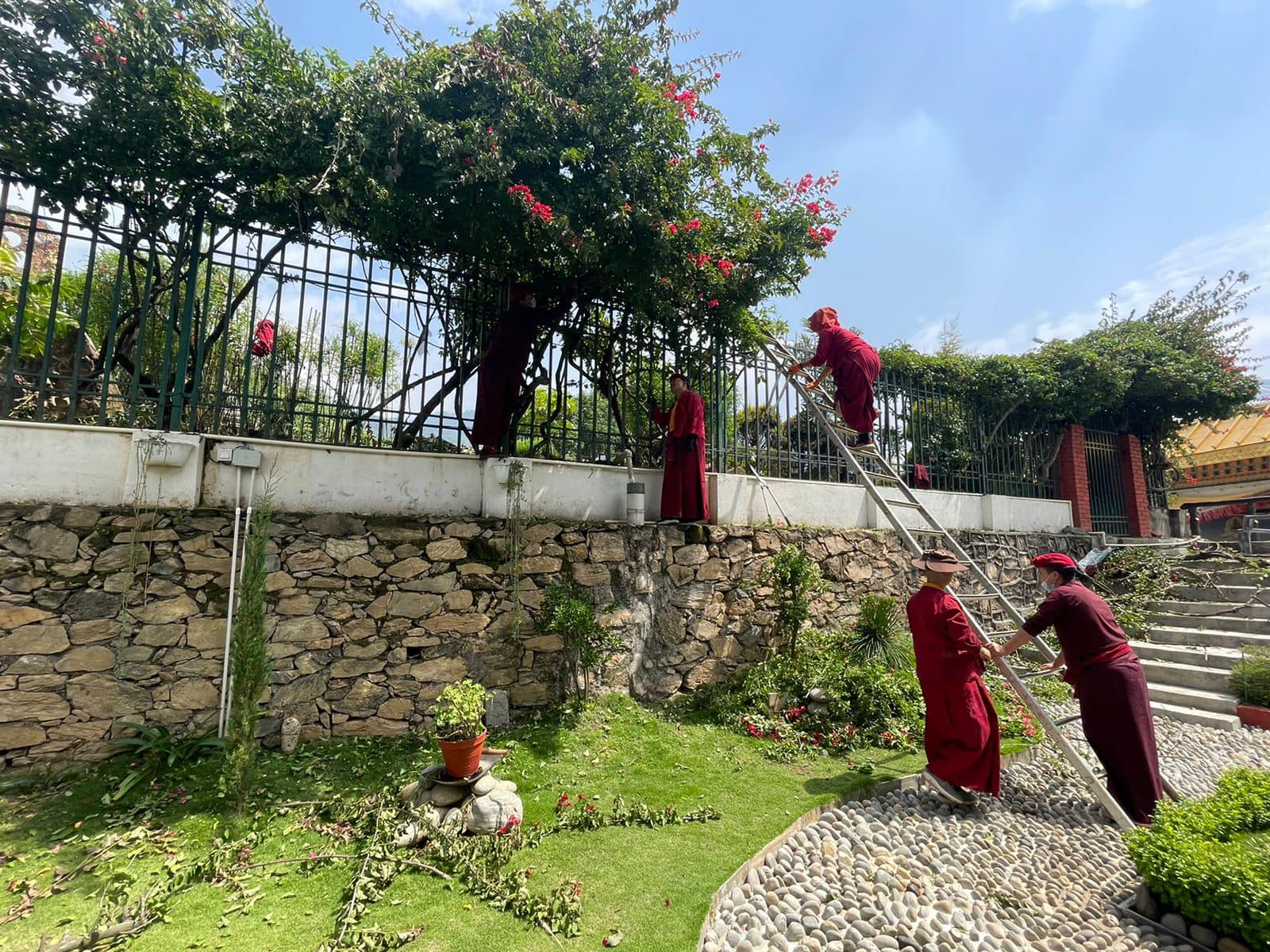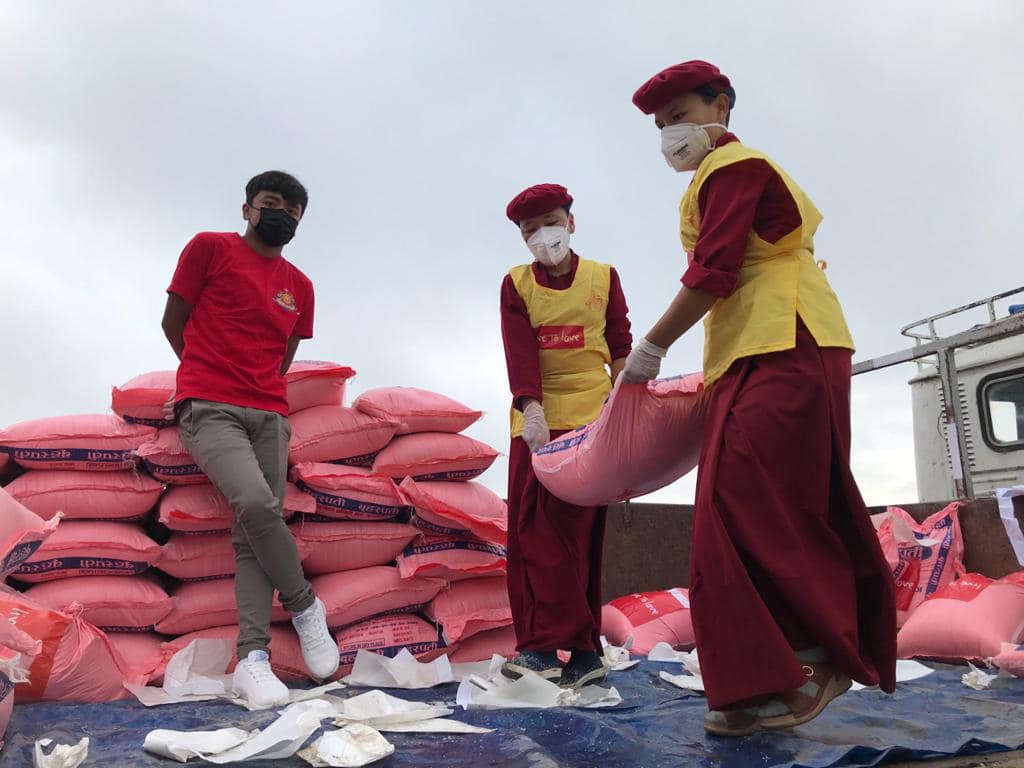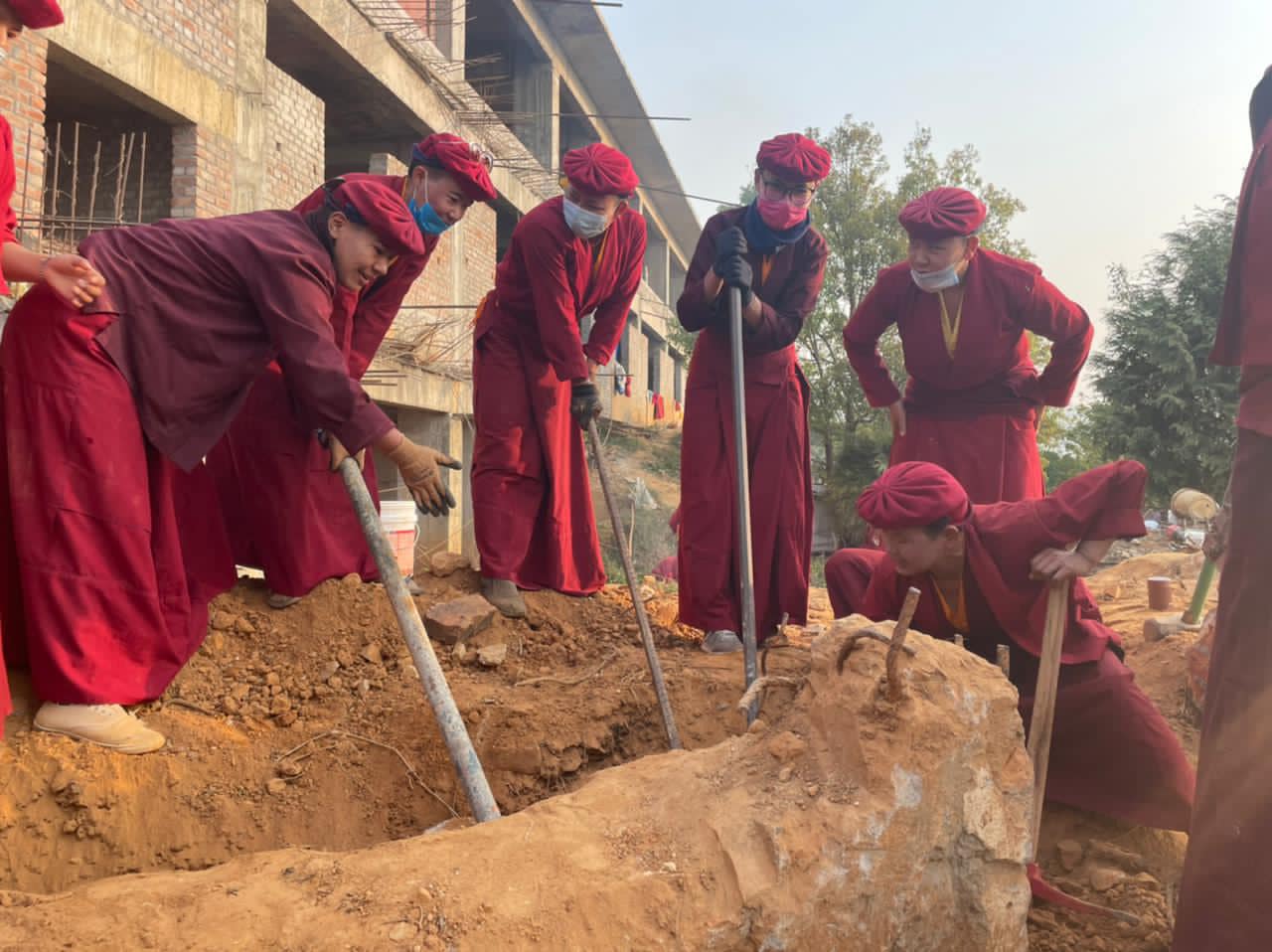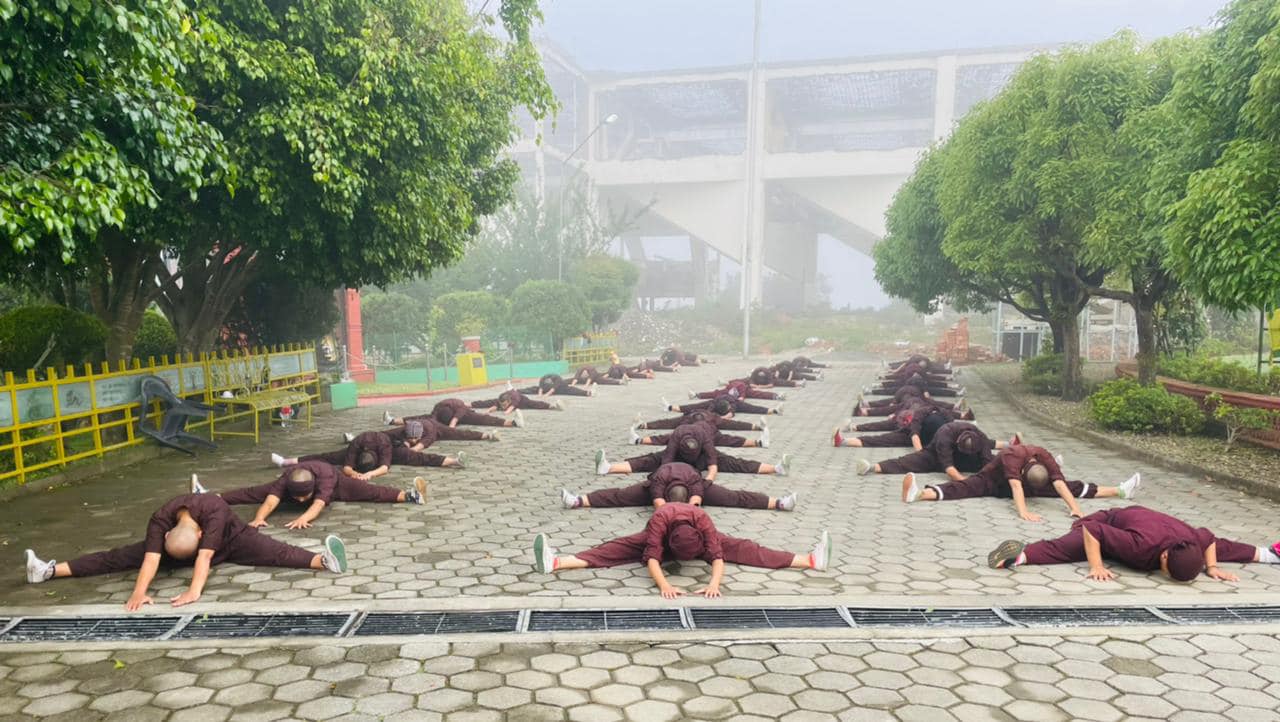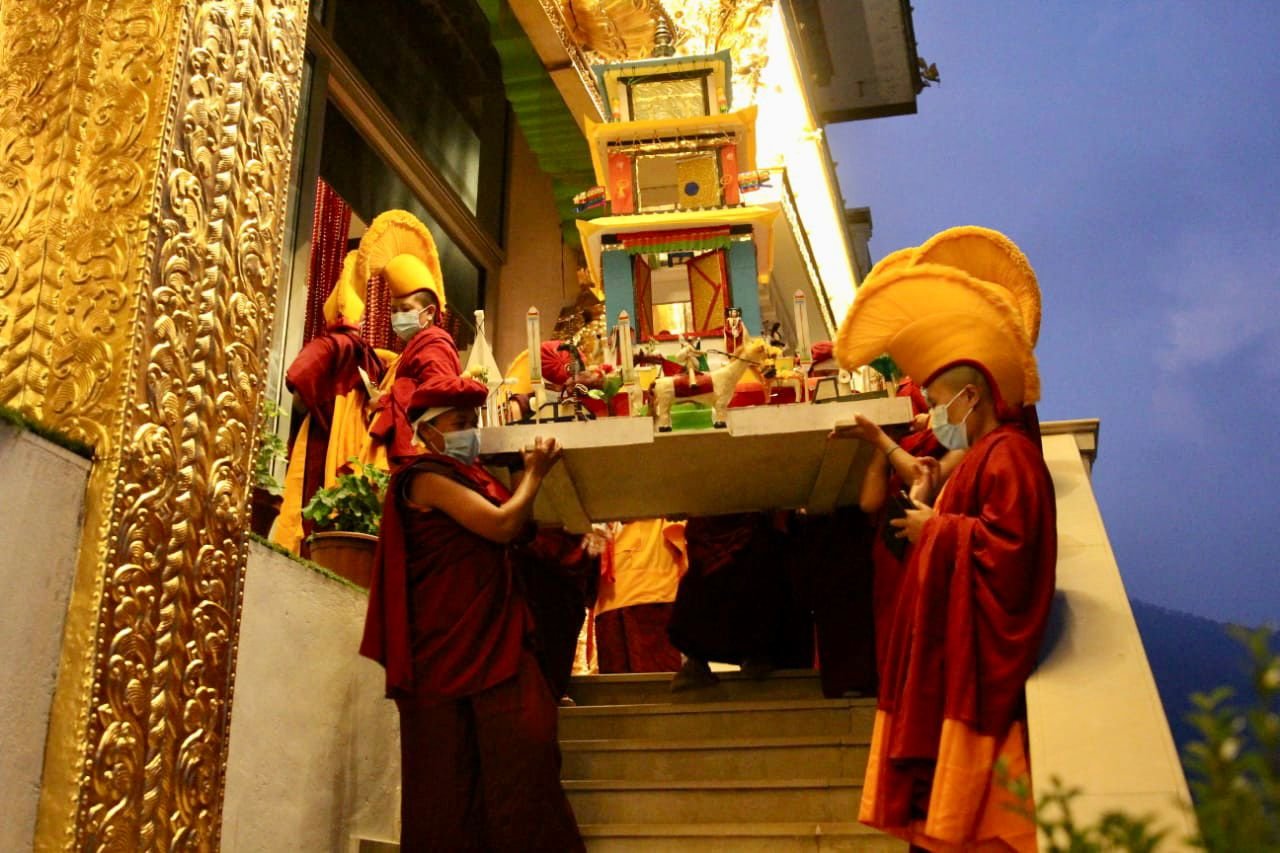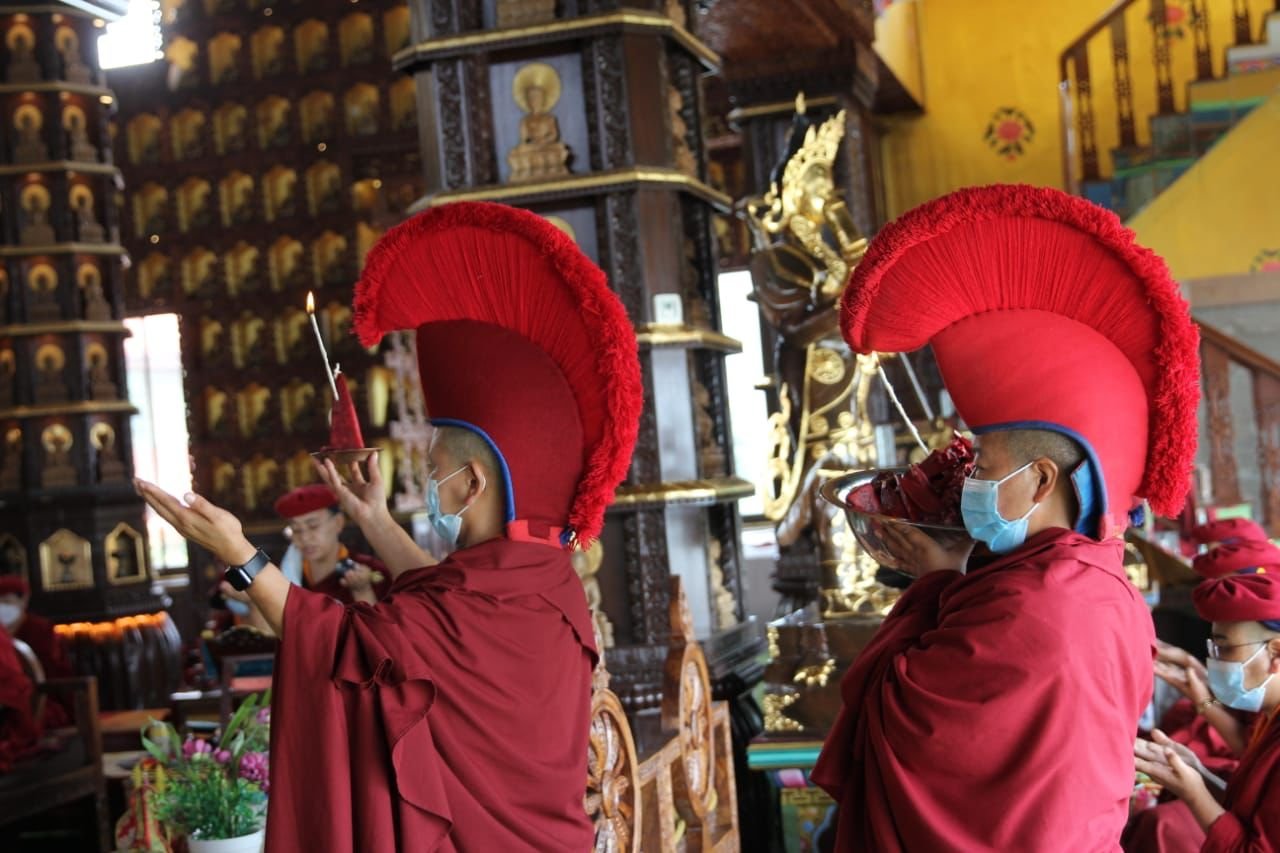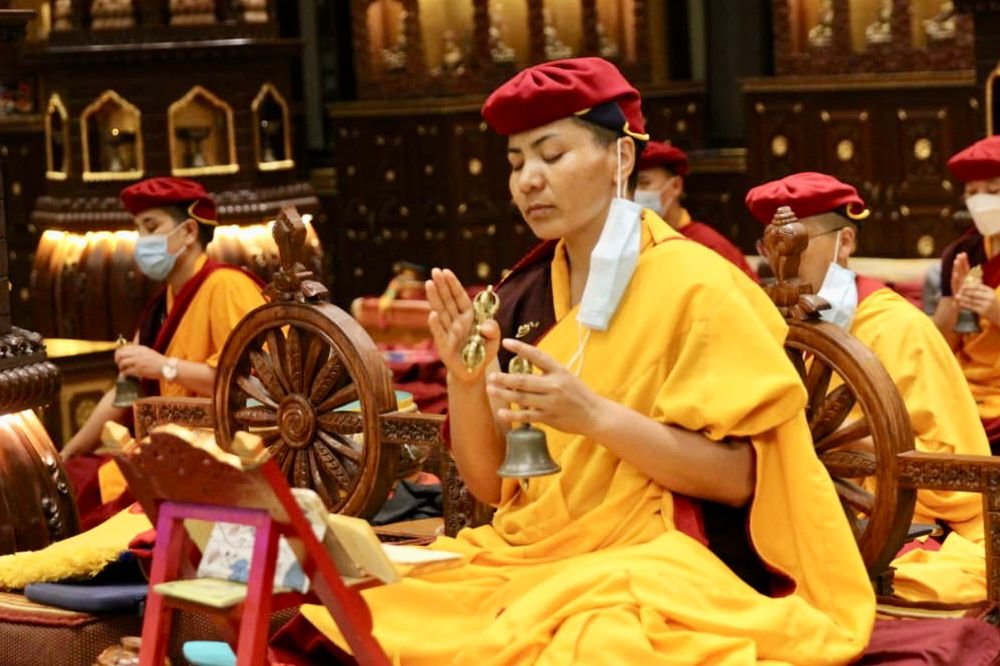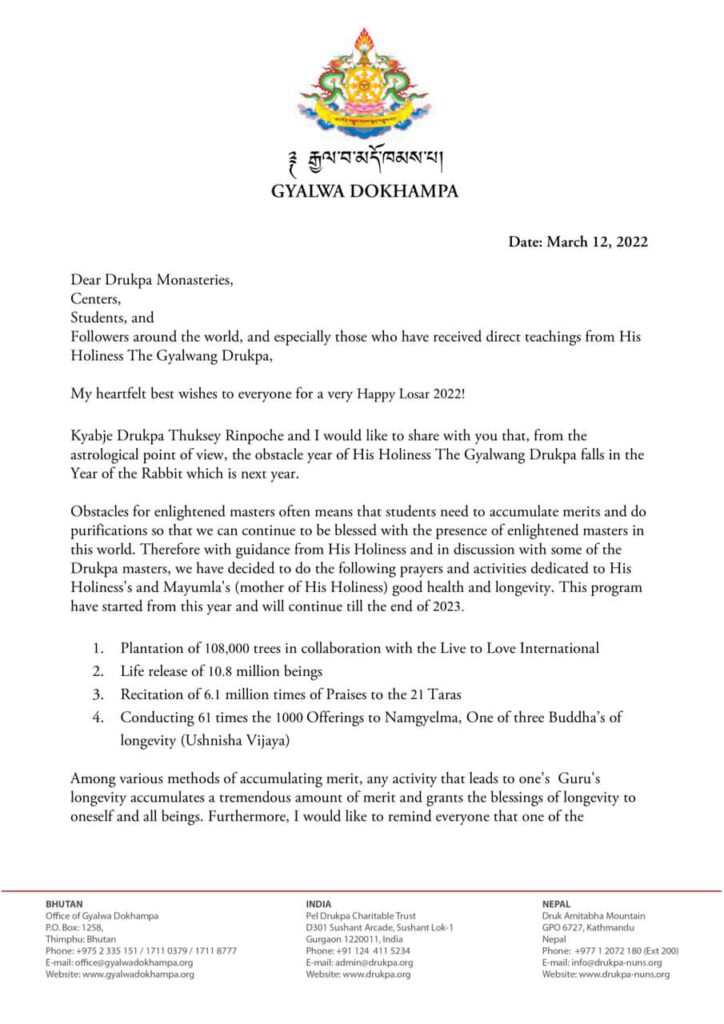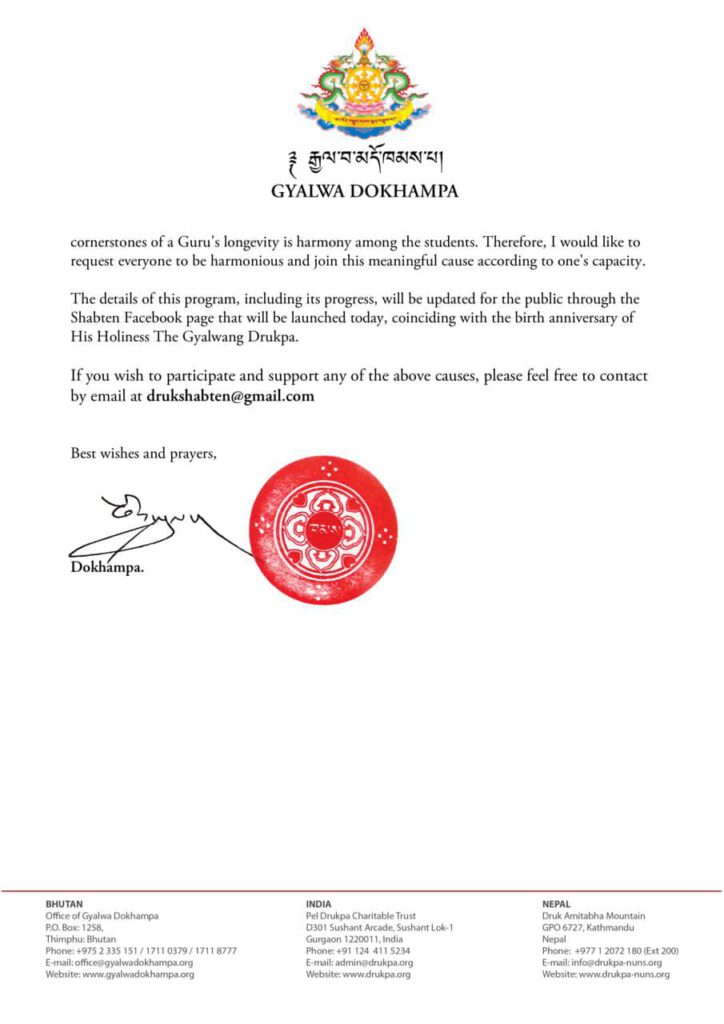 Pra𝒄𝒕𝒊𝒄𝒆𝒔𝒇𝒐𝒓 𝑯𝒊𝒔 𝑯𝒐𝒍𝒊𝒏𝒆𝒔𝒔 𝑻𝒉𝒆 𝑮𝒚𝒂𝒍𝒘𝒂𝒏𝒈 𝑫𝒓𝒖𝒌𝒑𝒂 & 𝑴𝒂𝒚𝒖𝒎𝒍𝒂, 𝒎𝒐𝒕𝒉𝒆𝒓 𝒐𝒇 𝑯𝒊𝒔 𝑯𝒐𝒍𝒊𝒏𝒆𝒔𝒔.
Coinciding with the birth anniversary of His Holiness The
Gyalwang Drukpa
, the
Druk Shabten
Facebook page has been launched today to share the updates on the longevity practices. Please visit,
.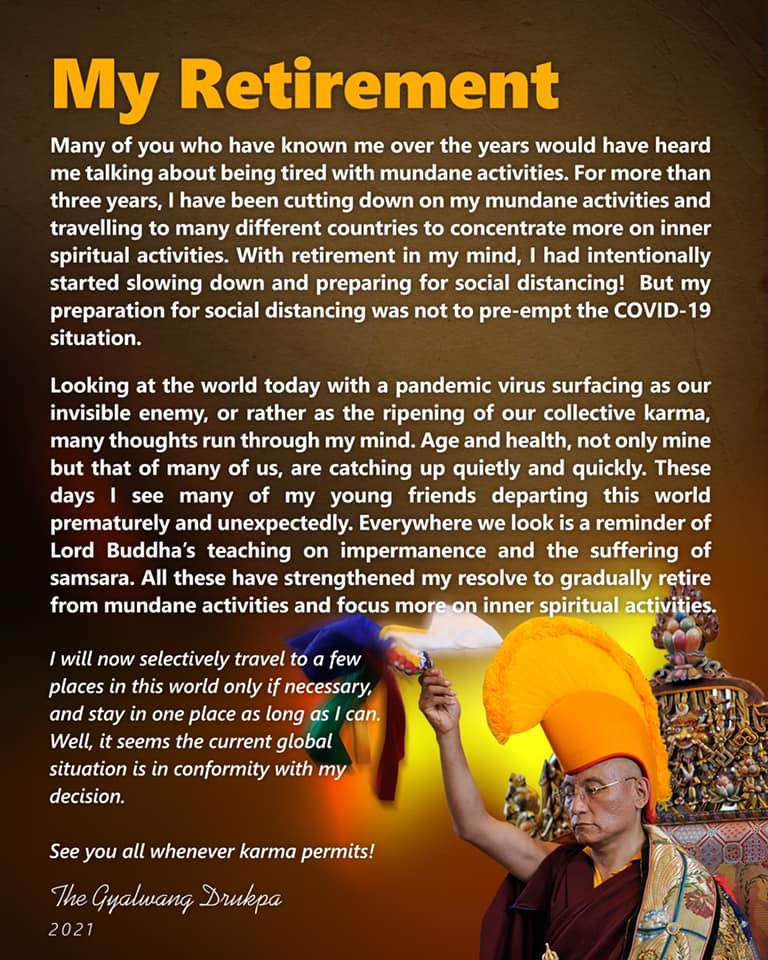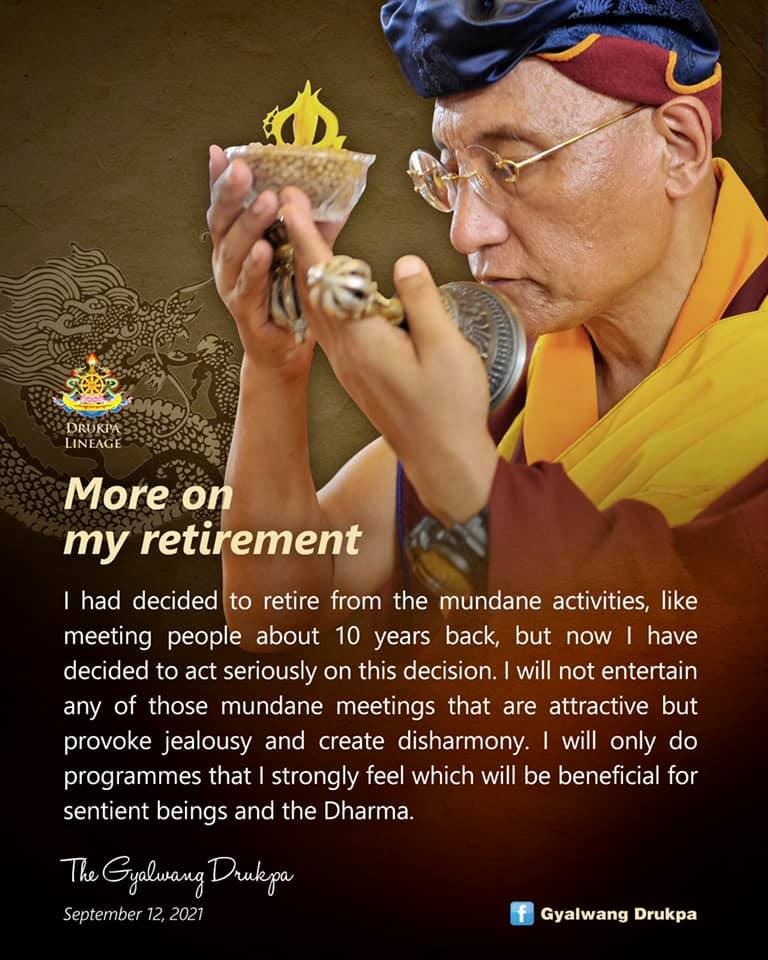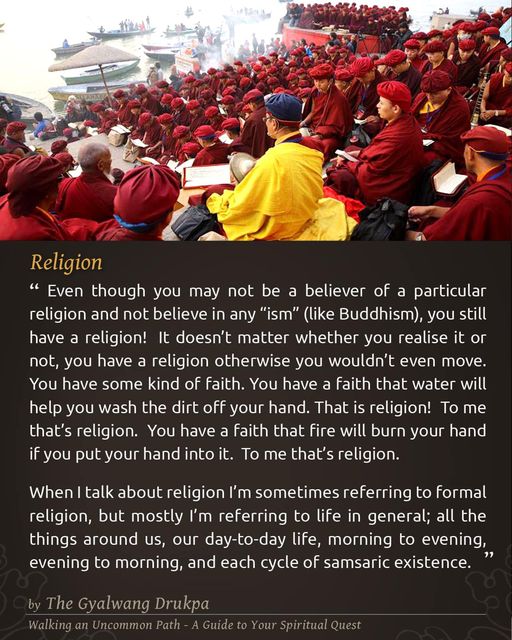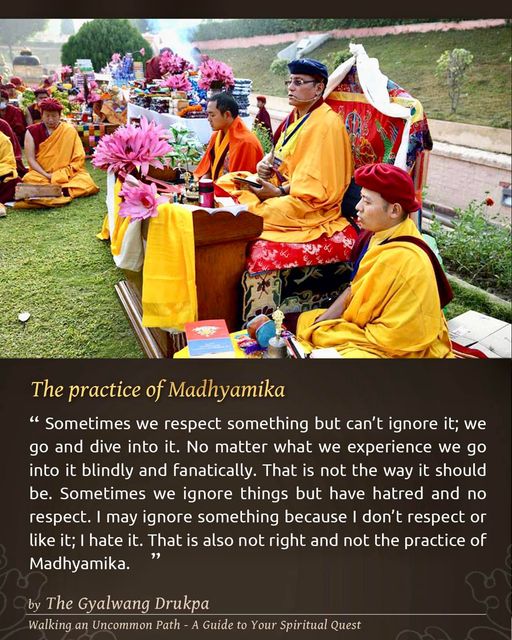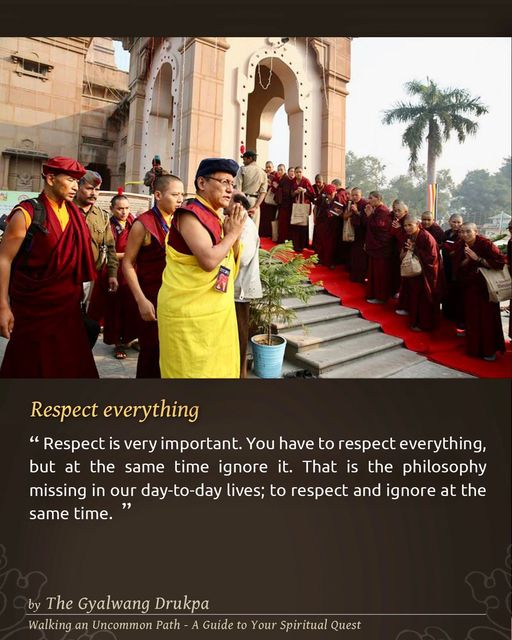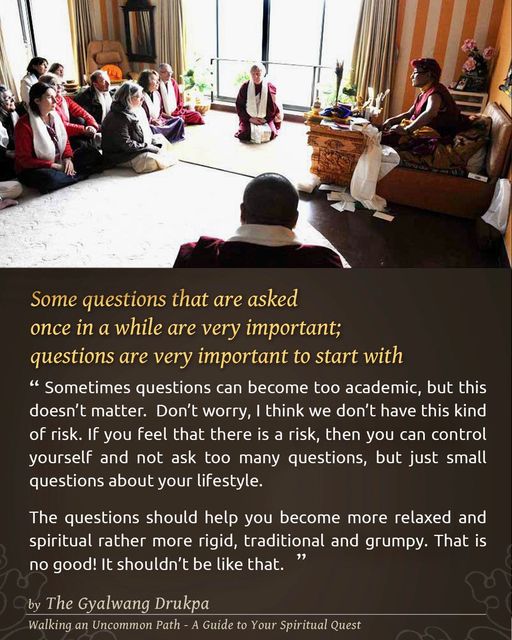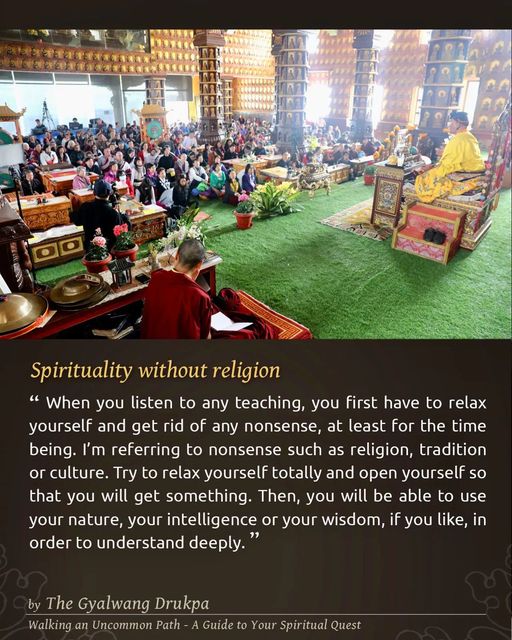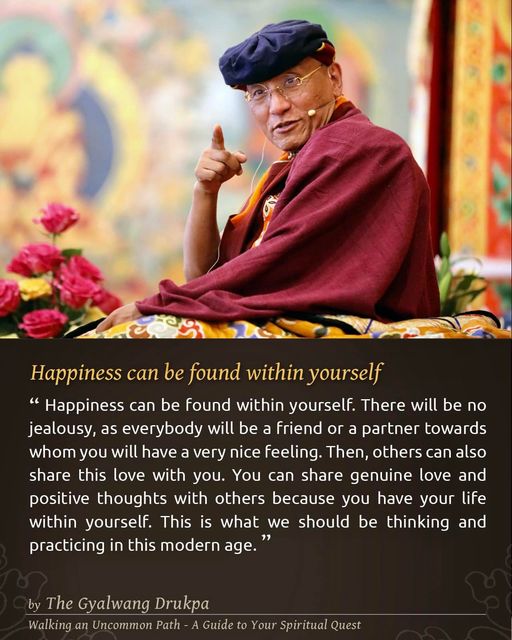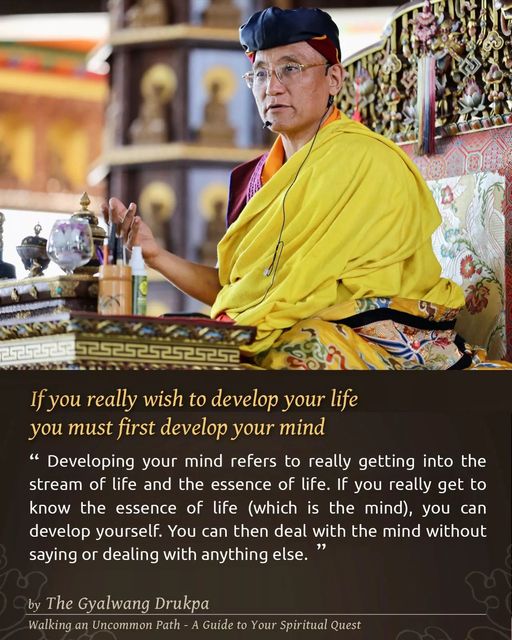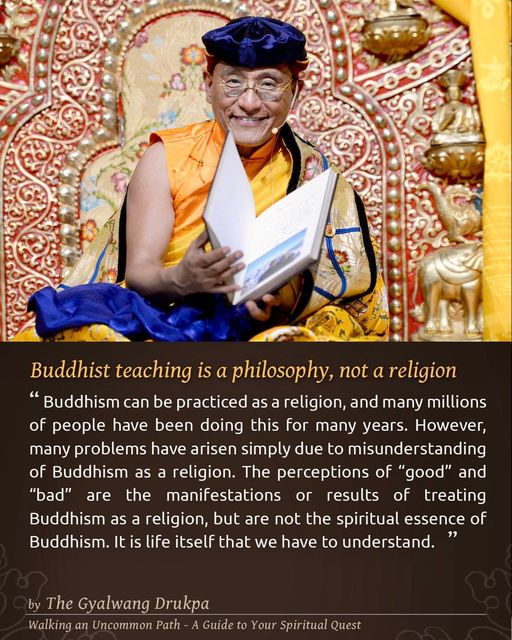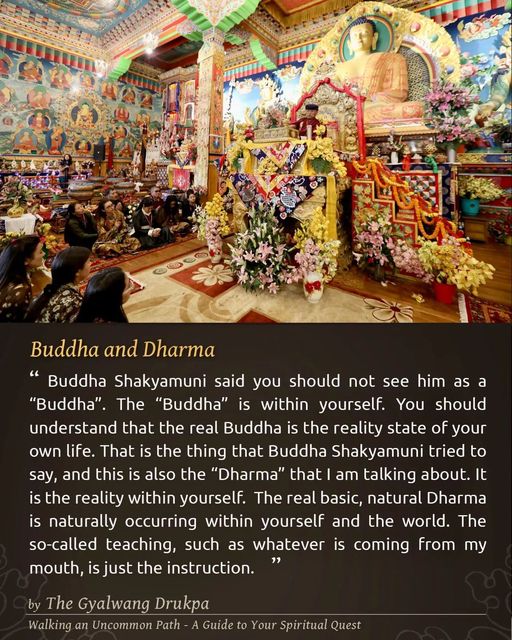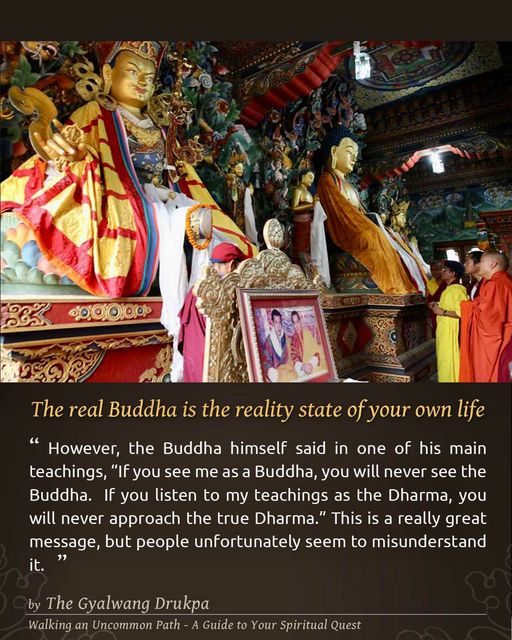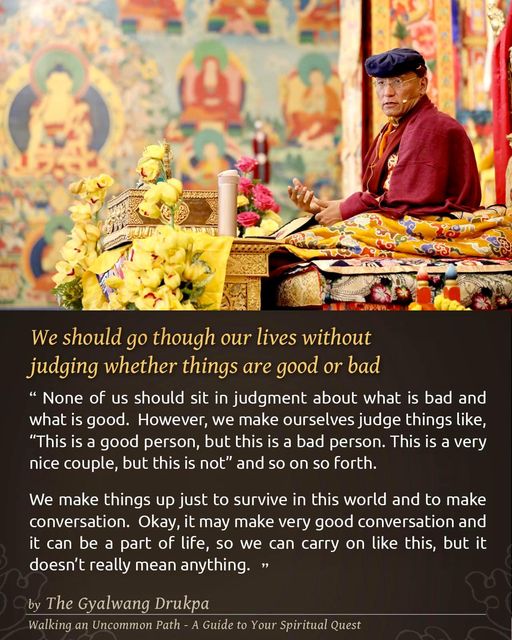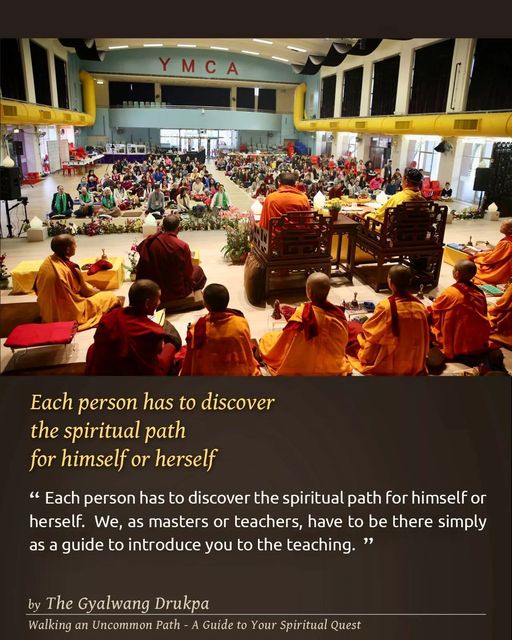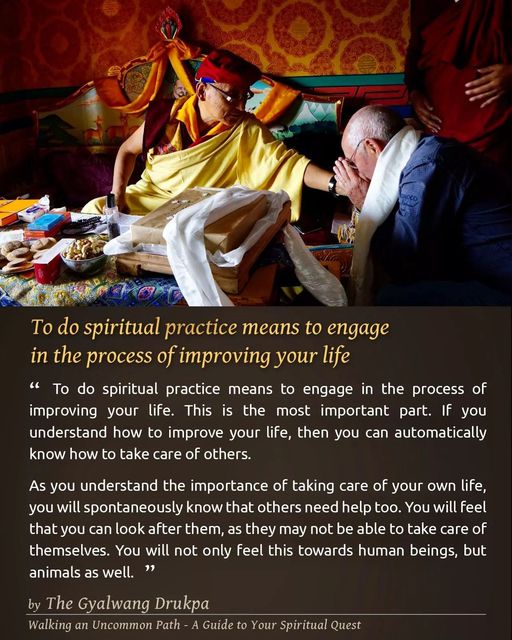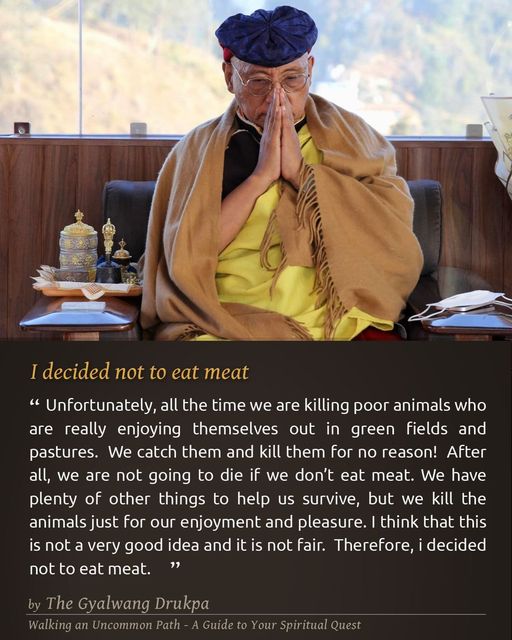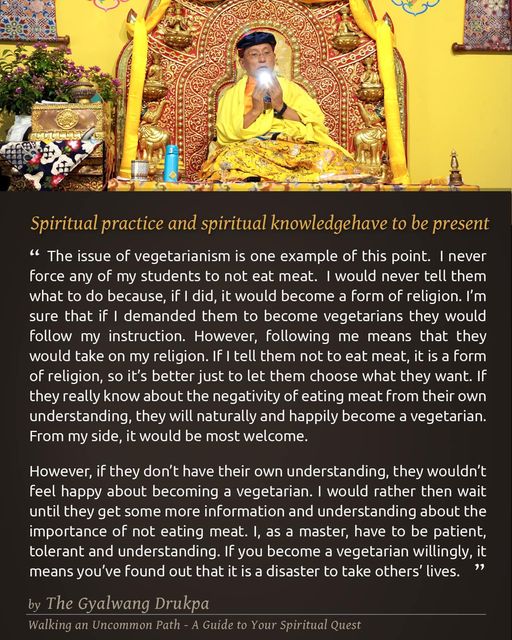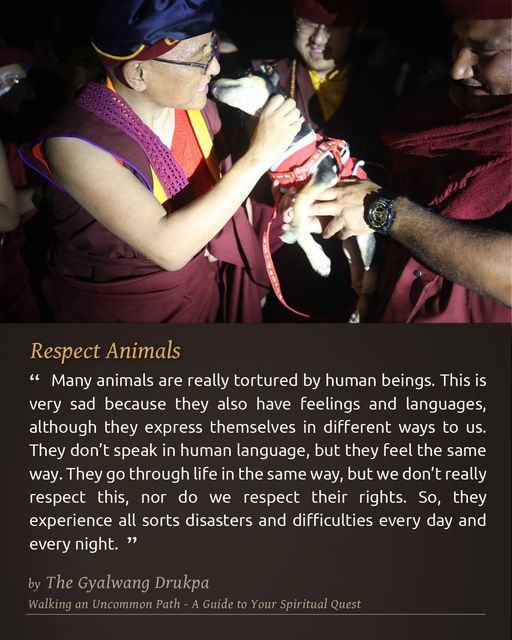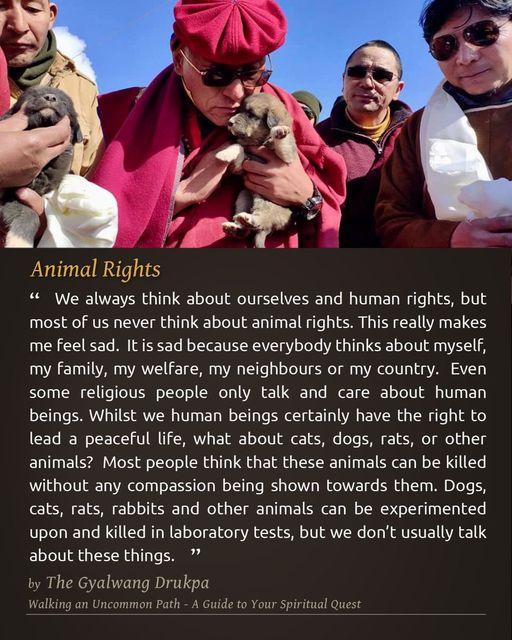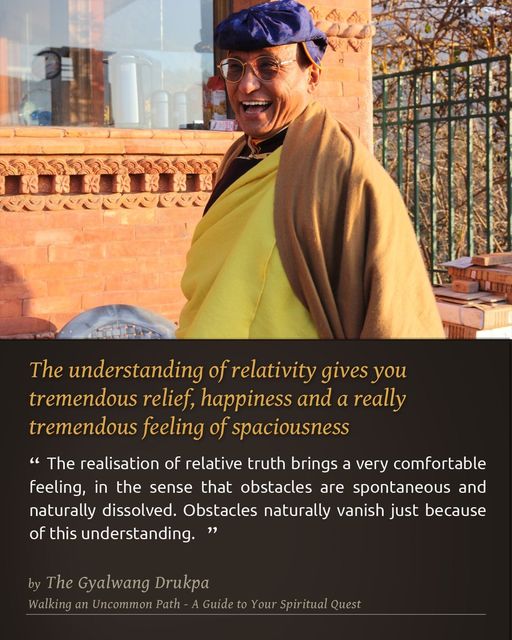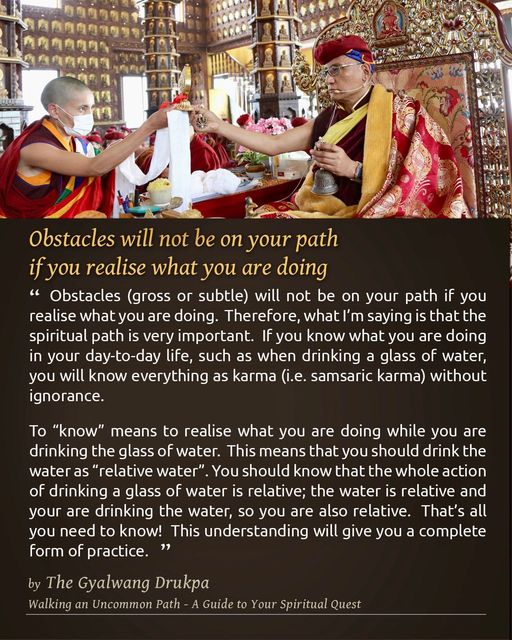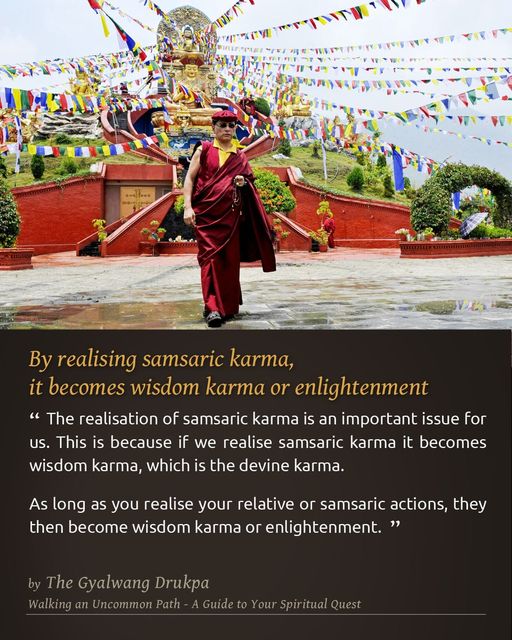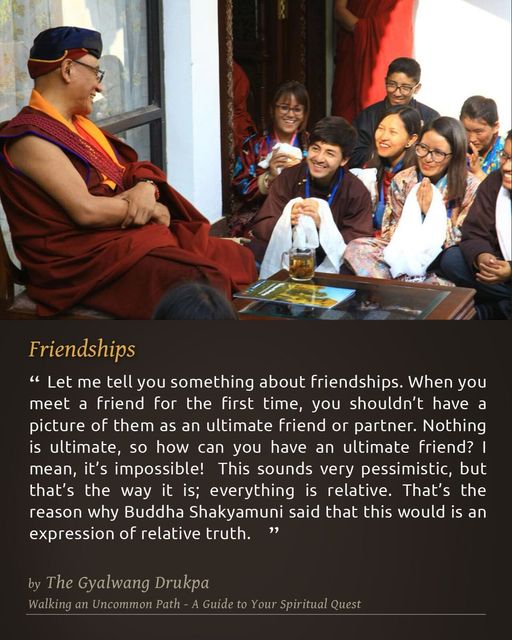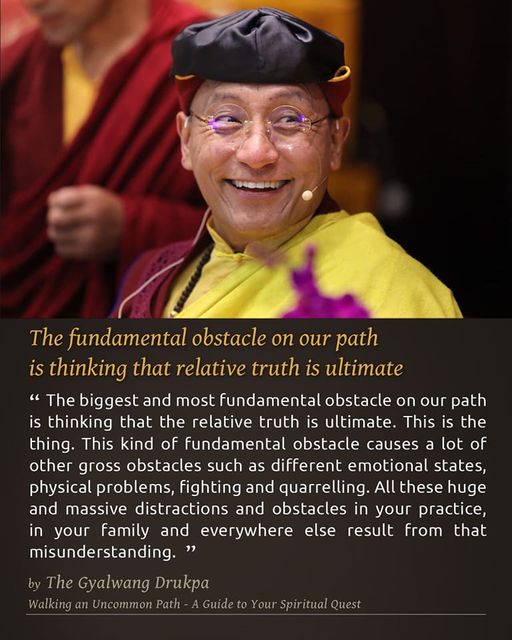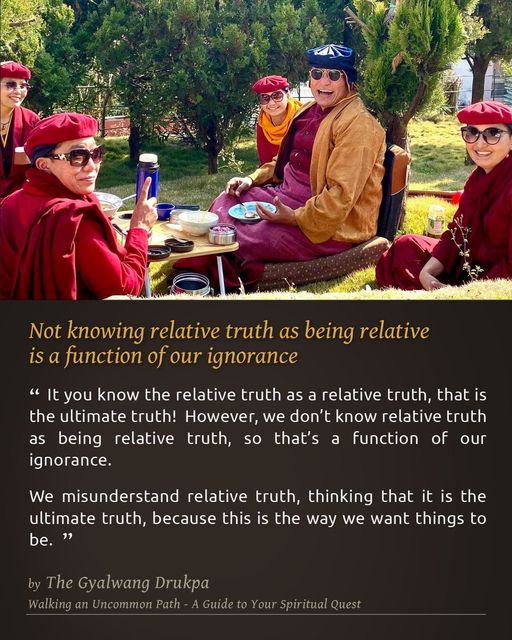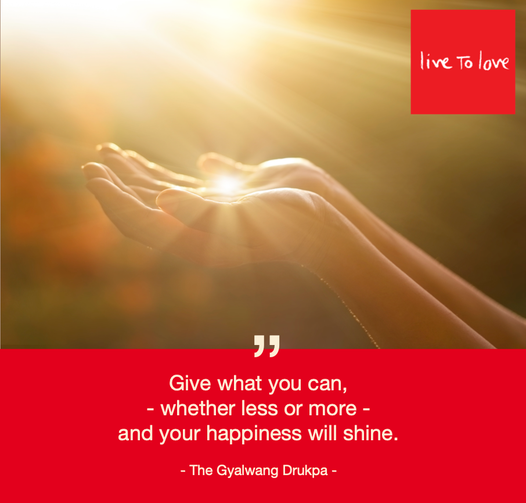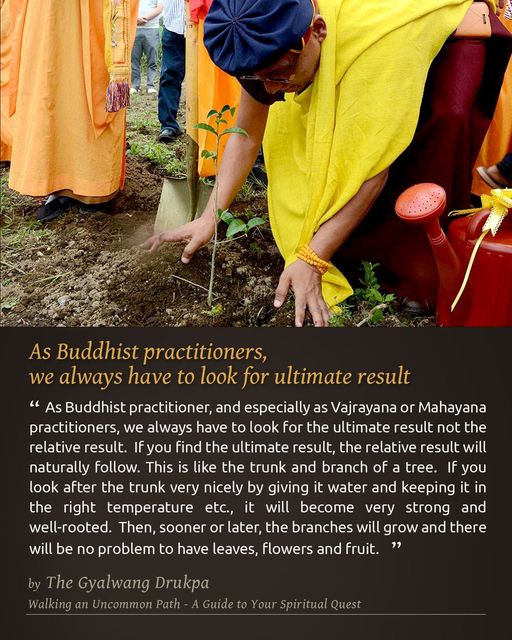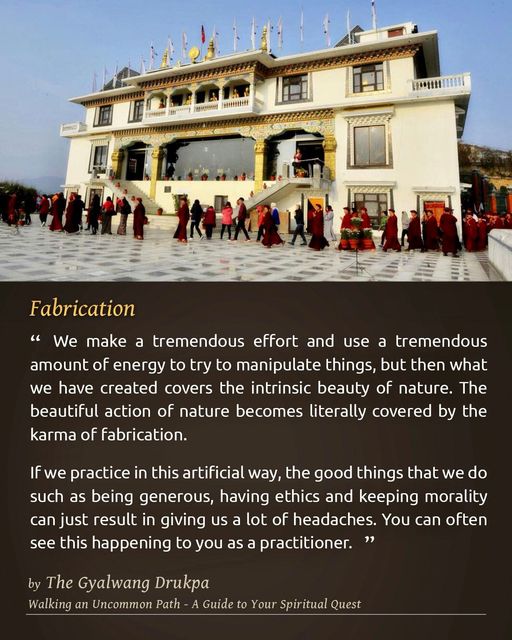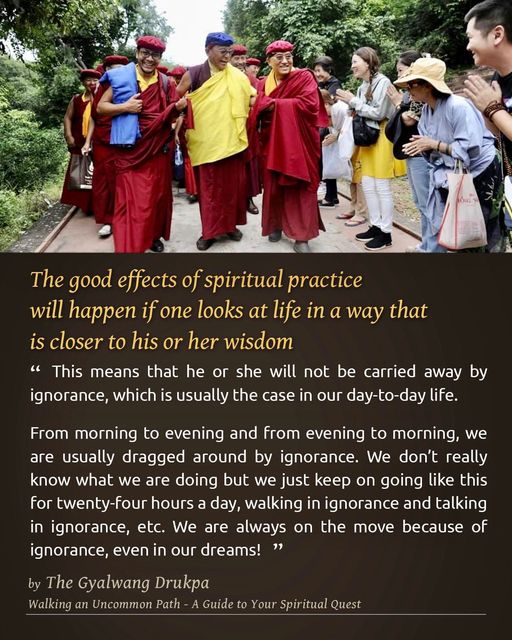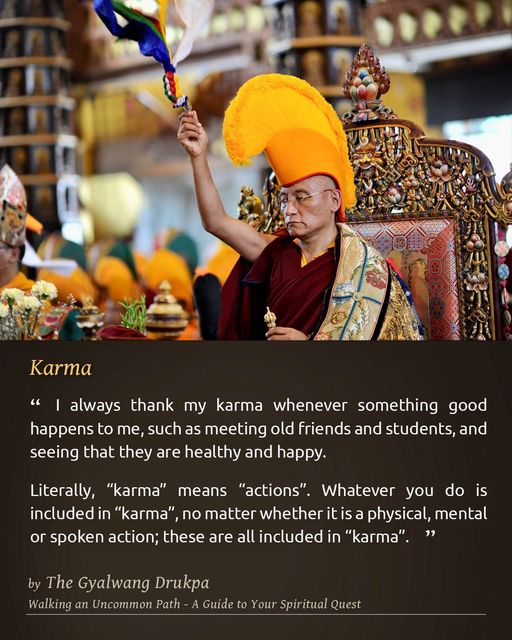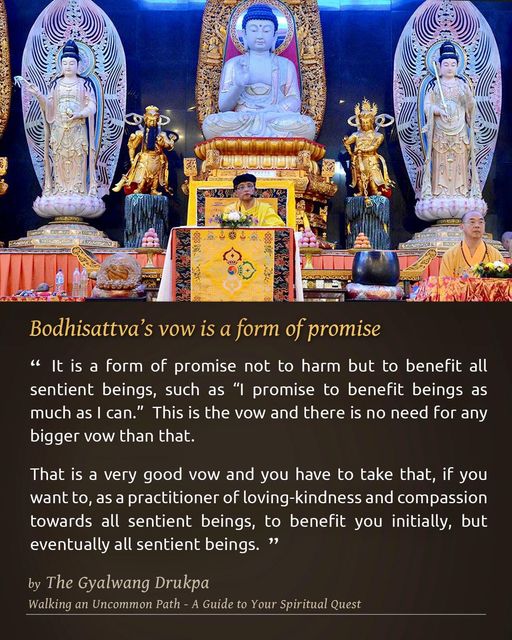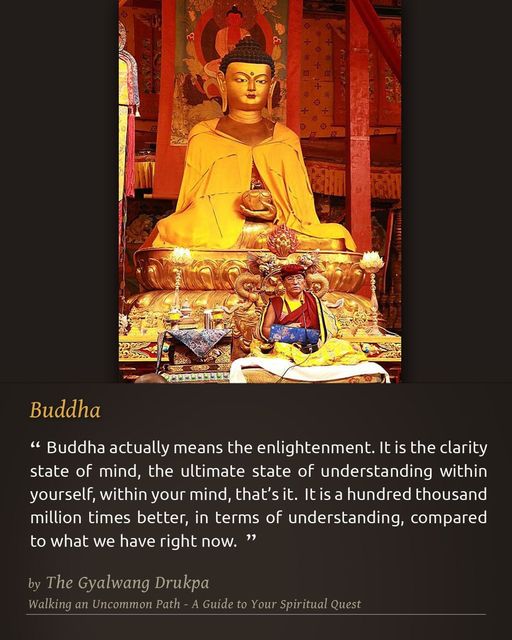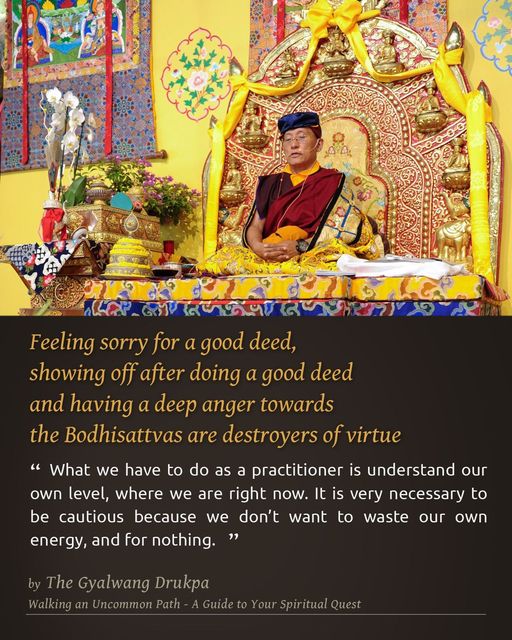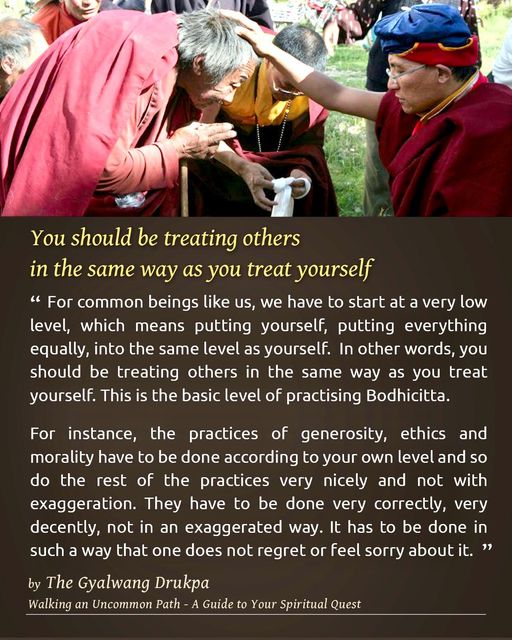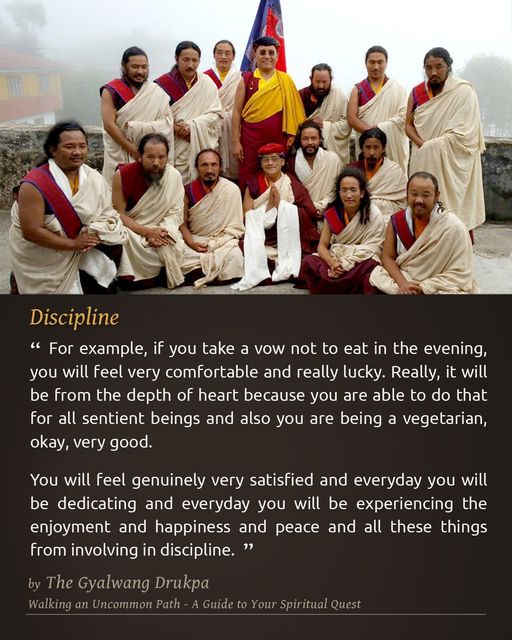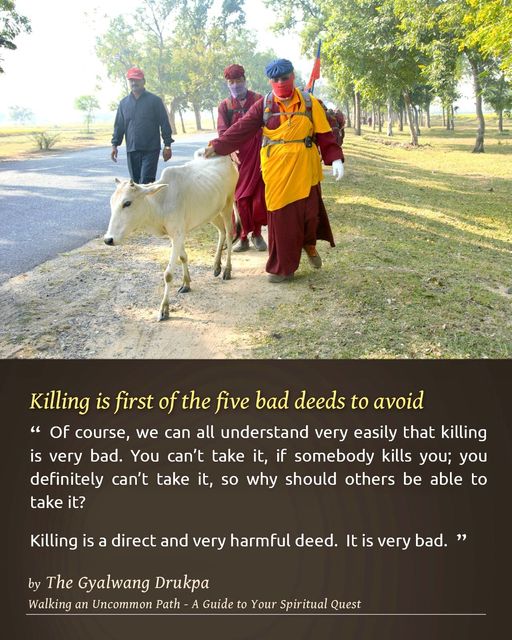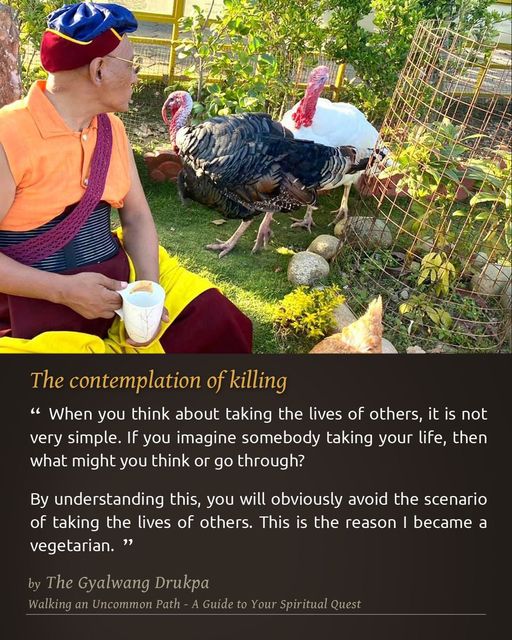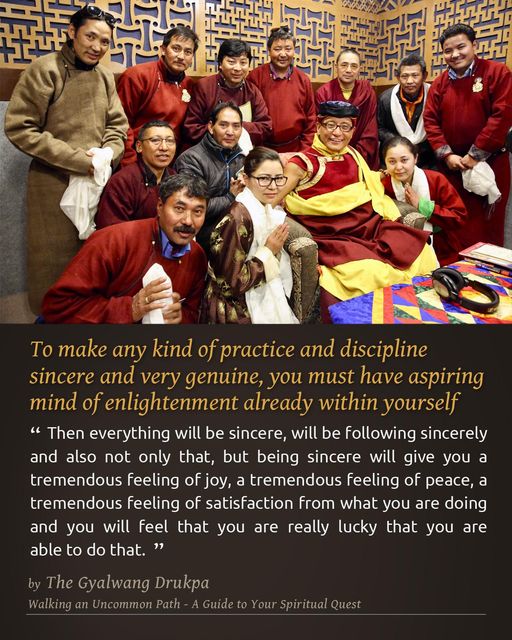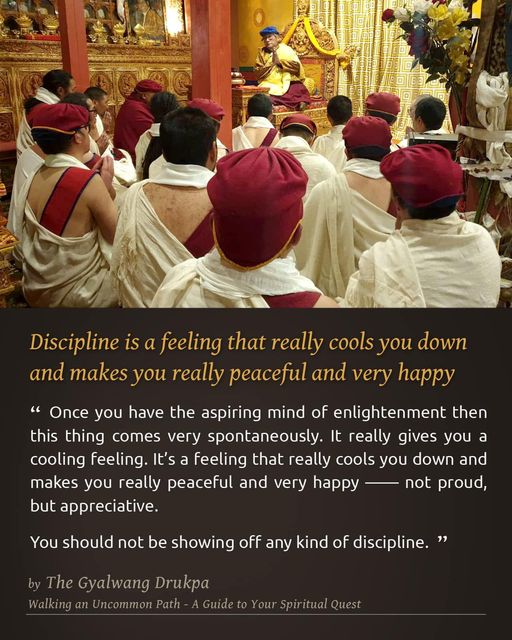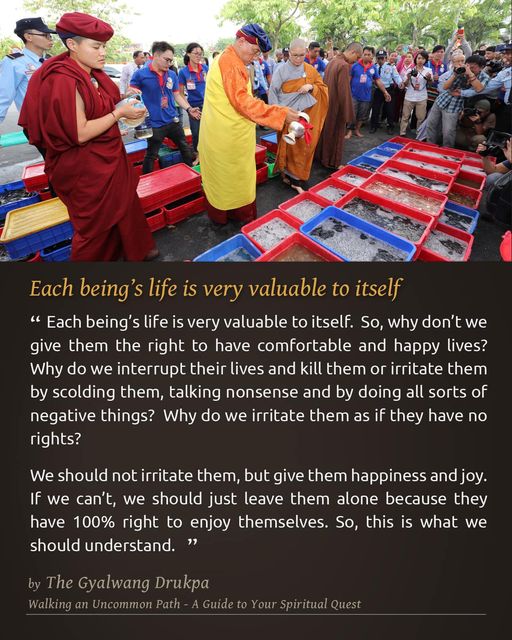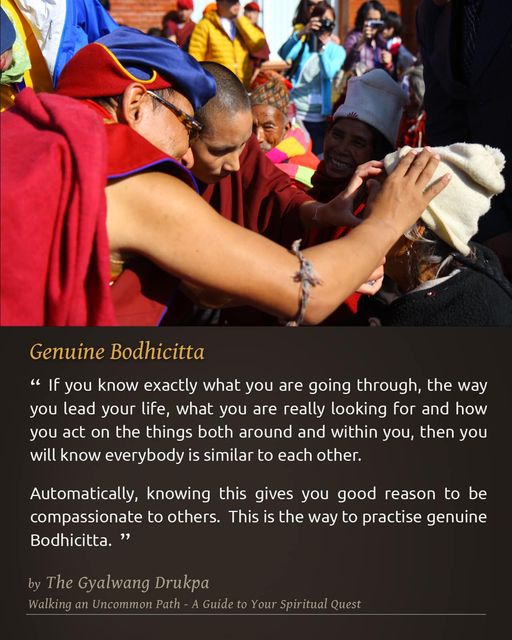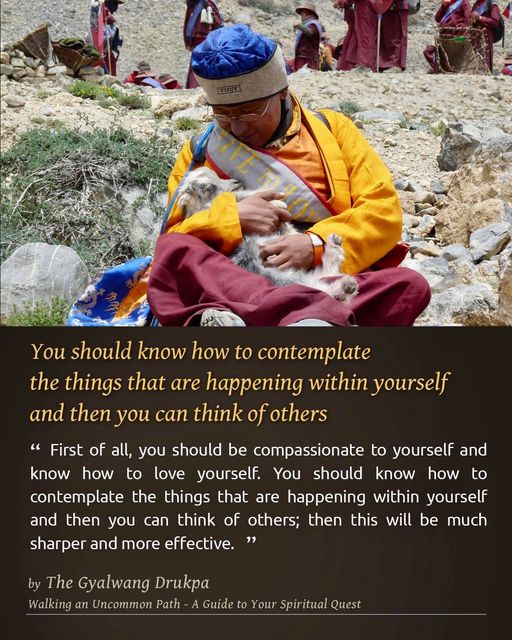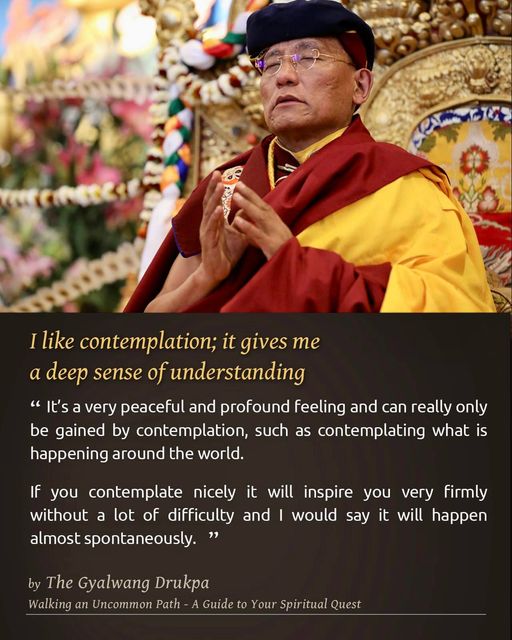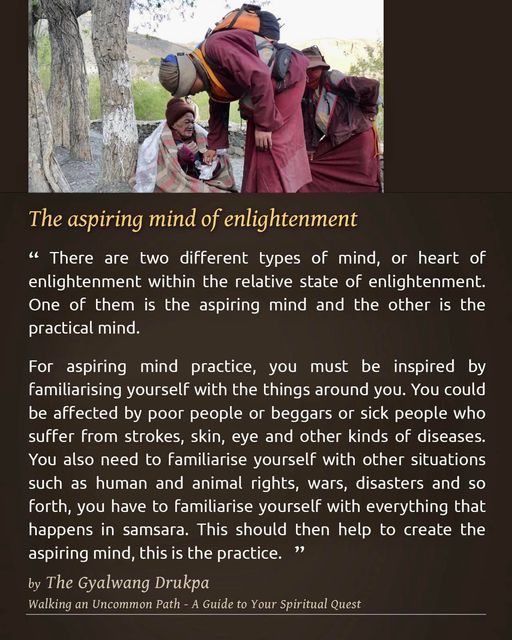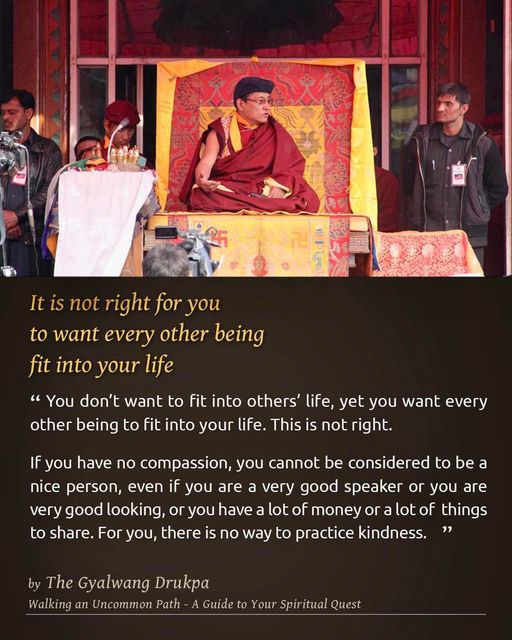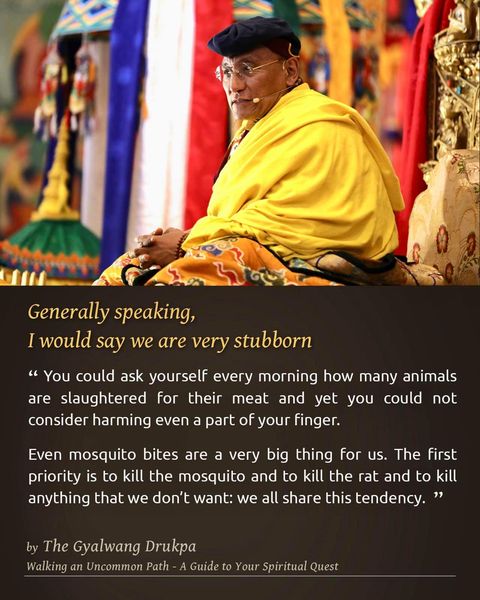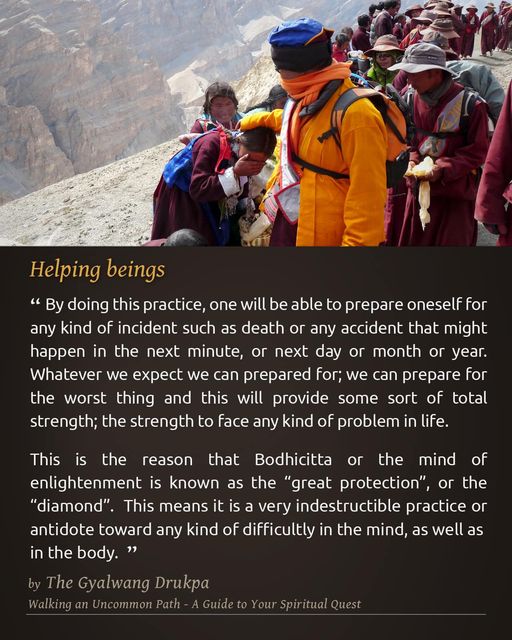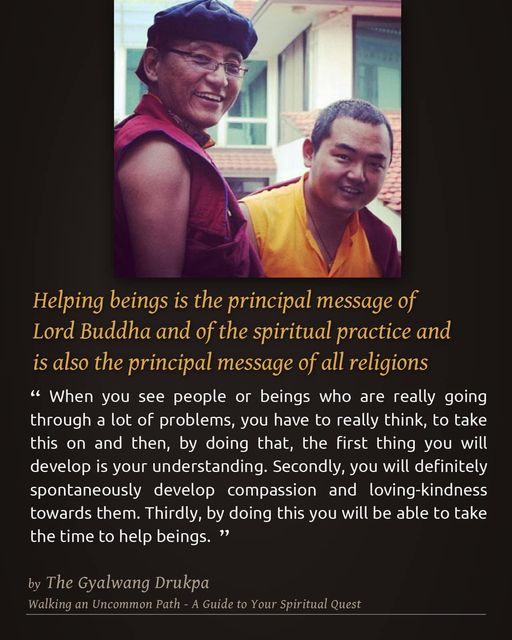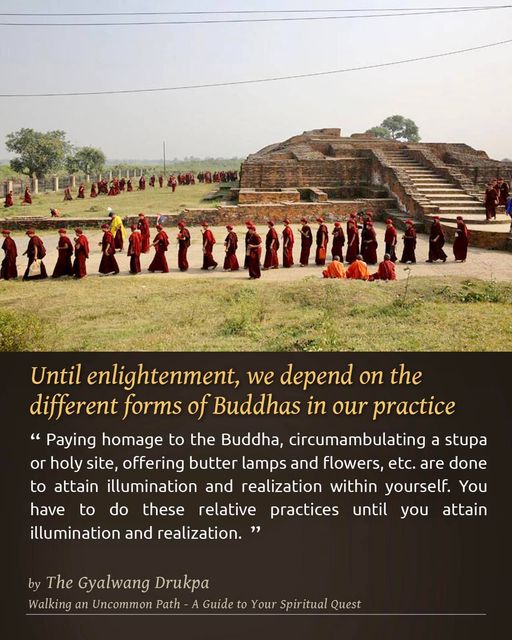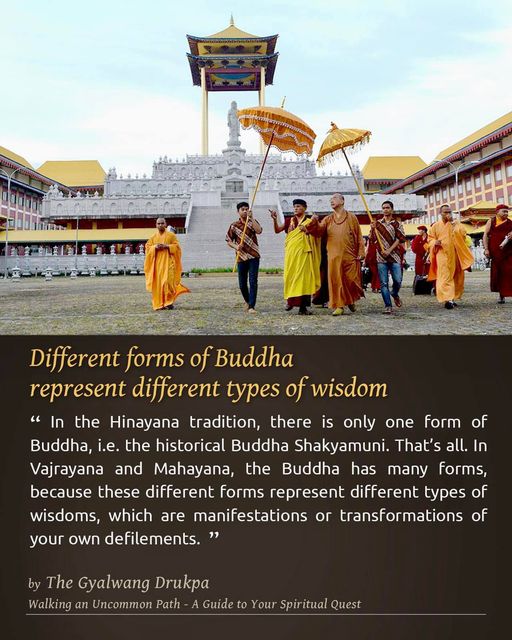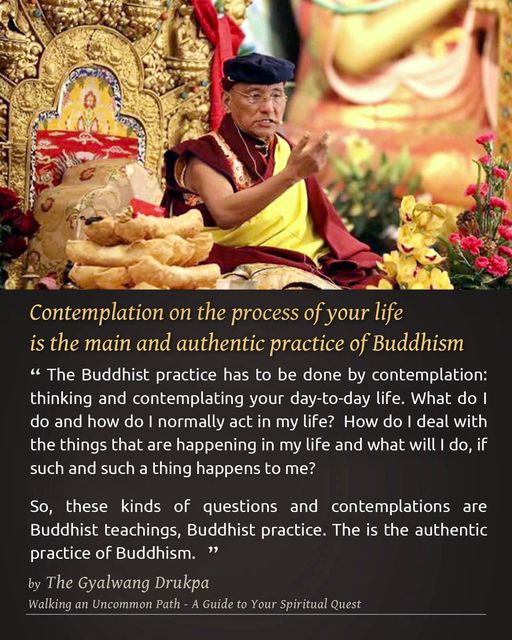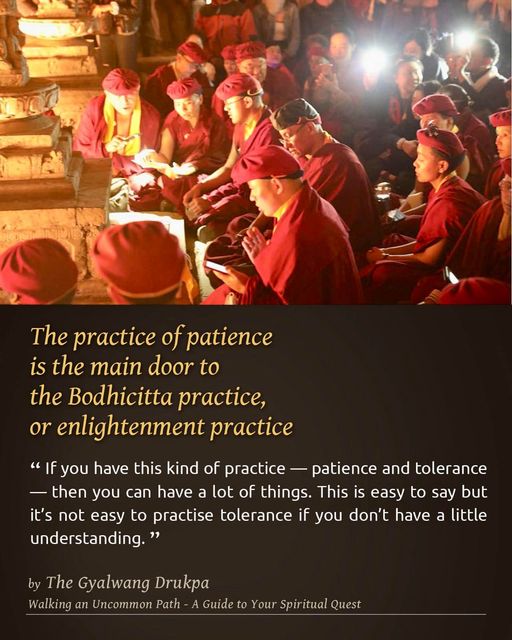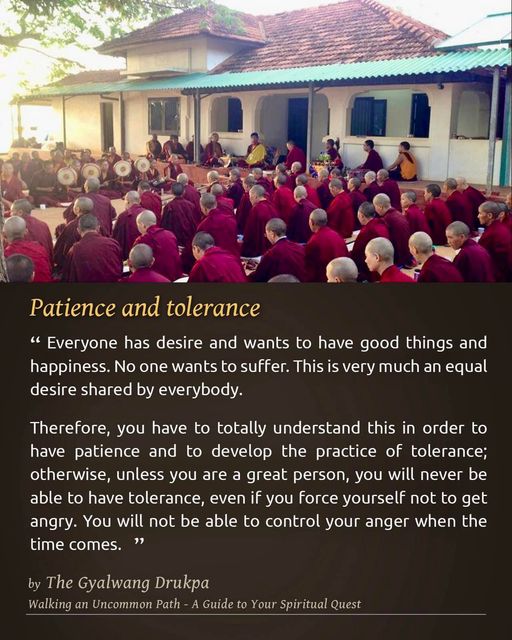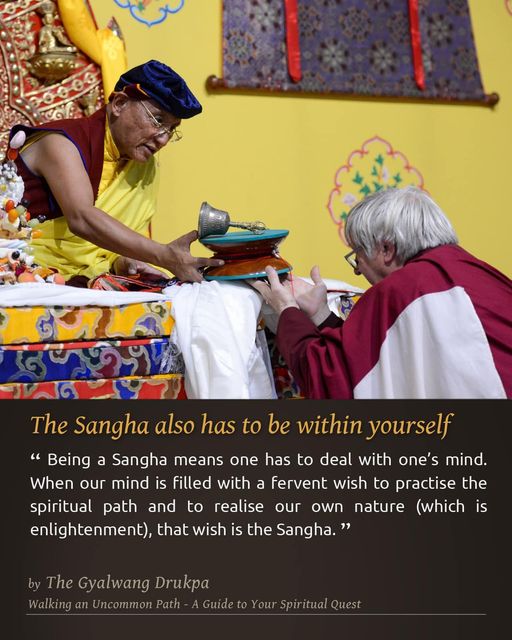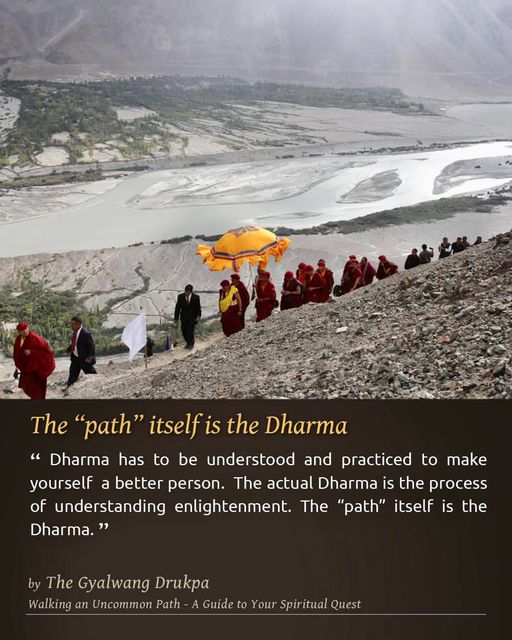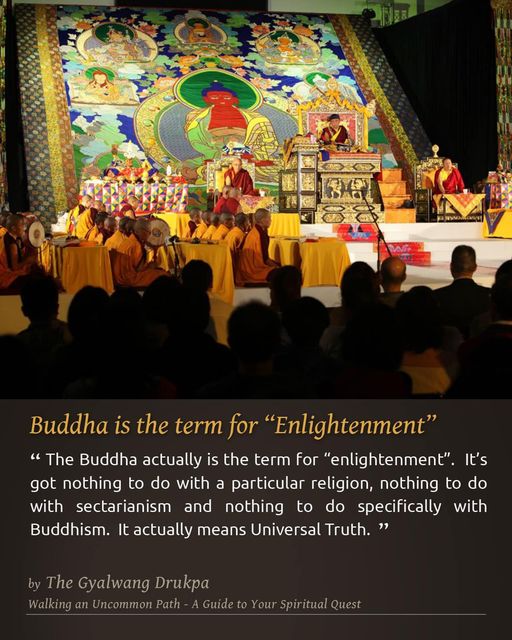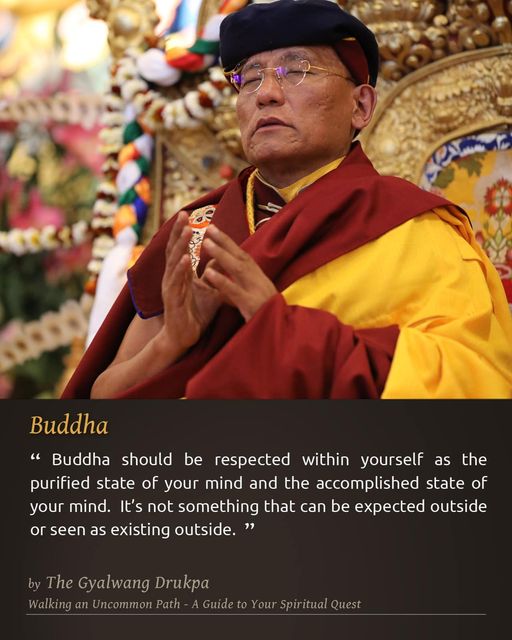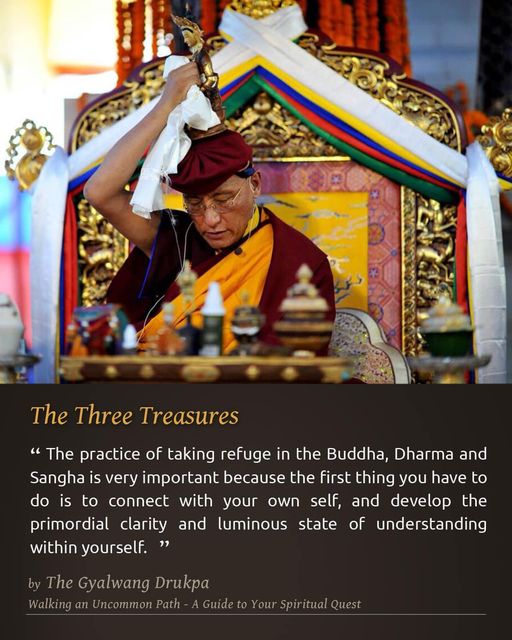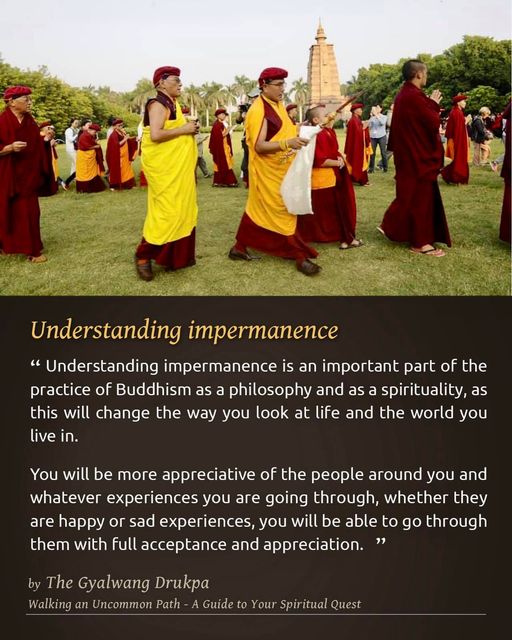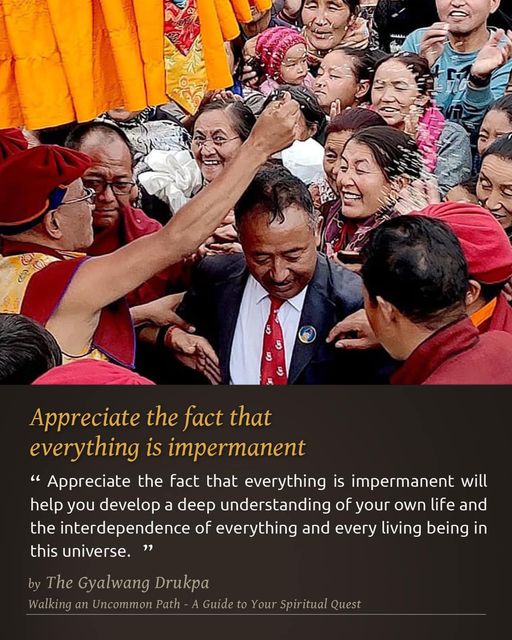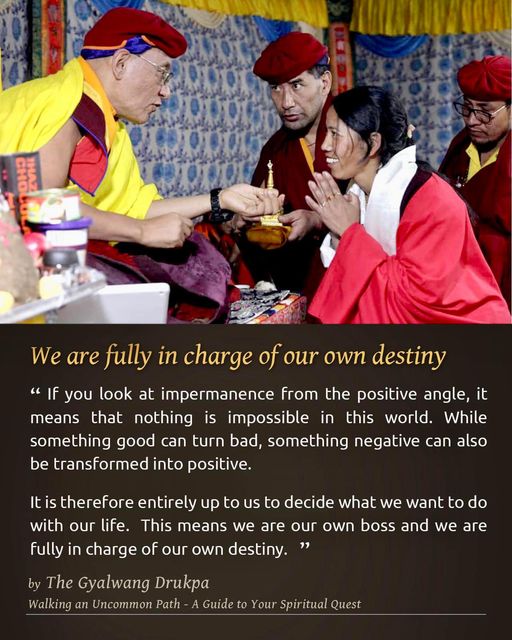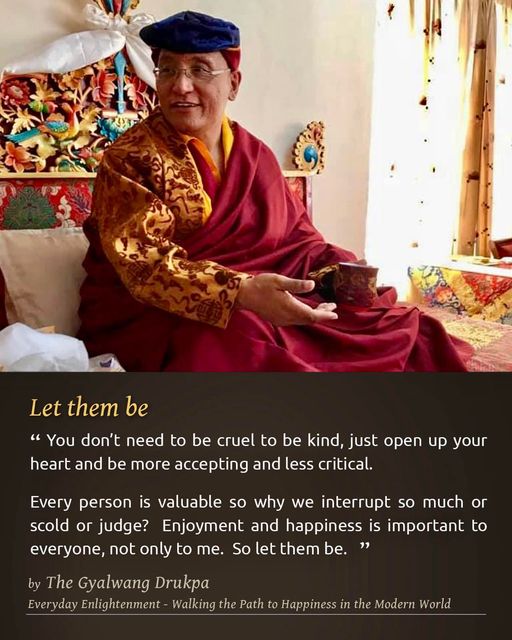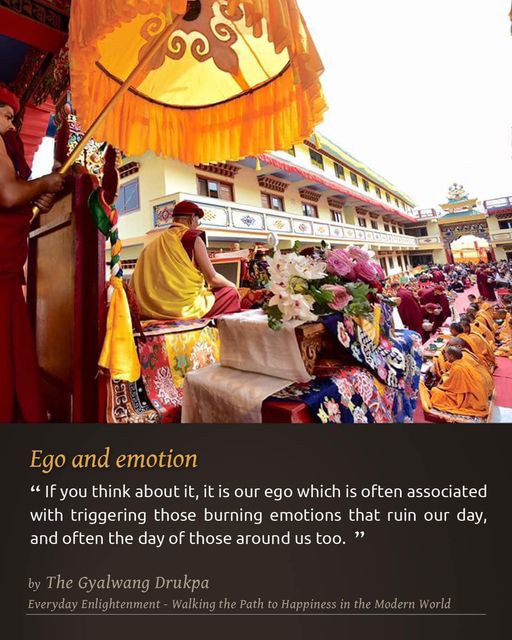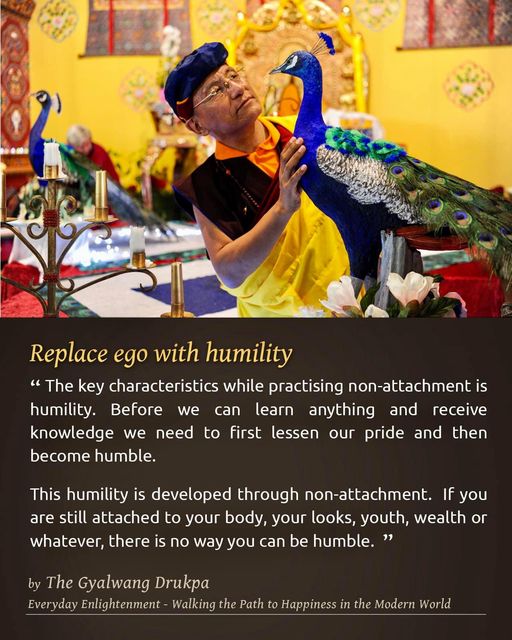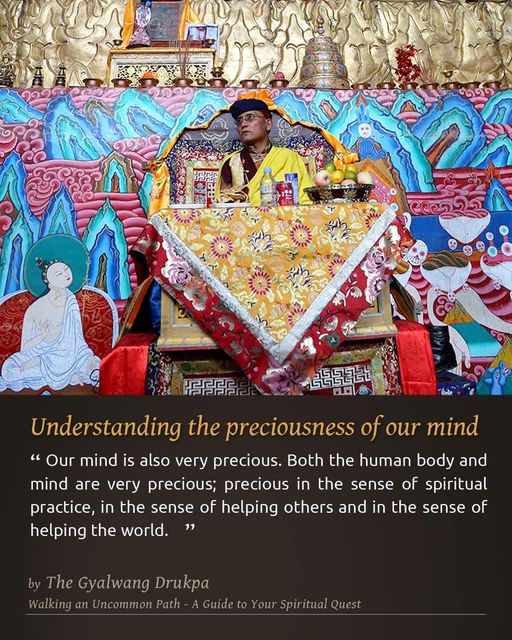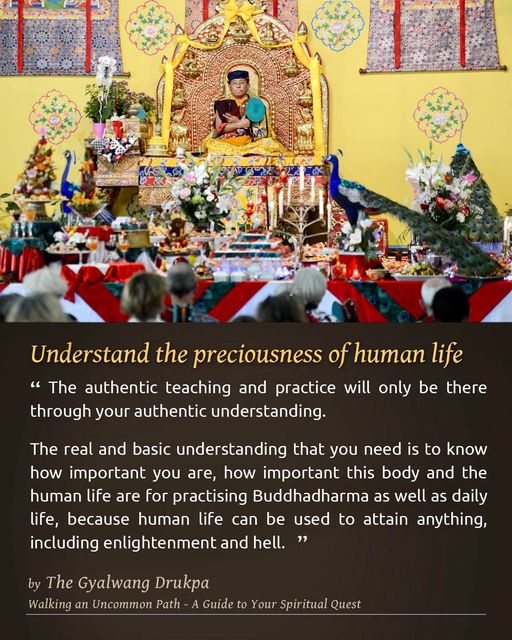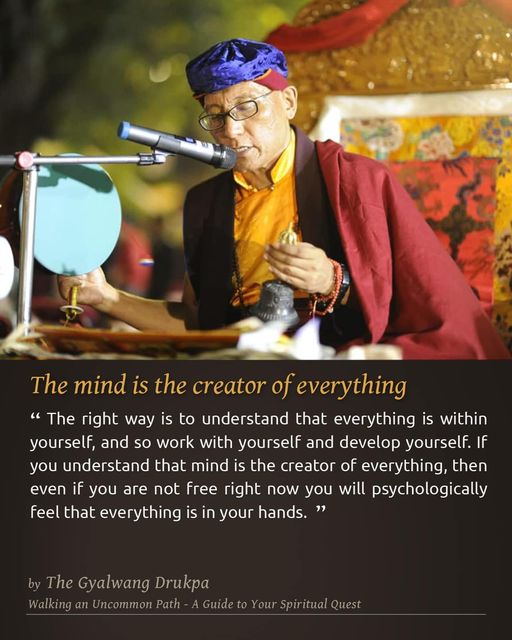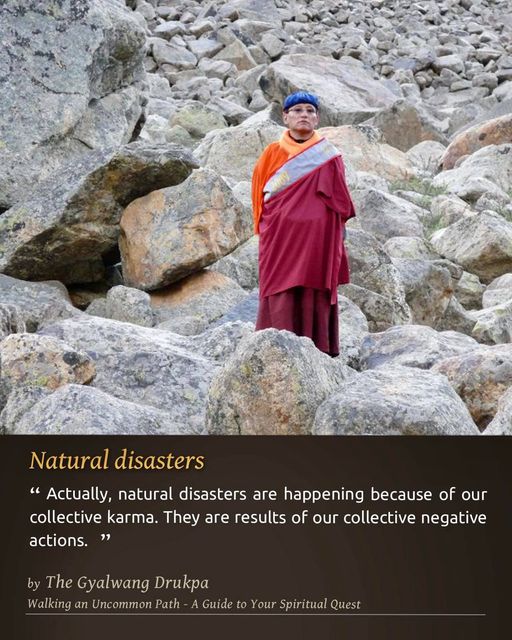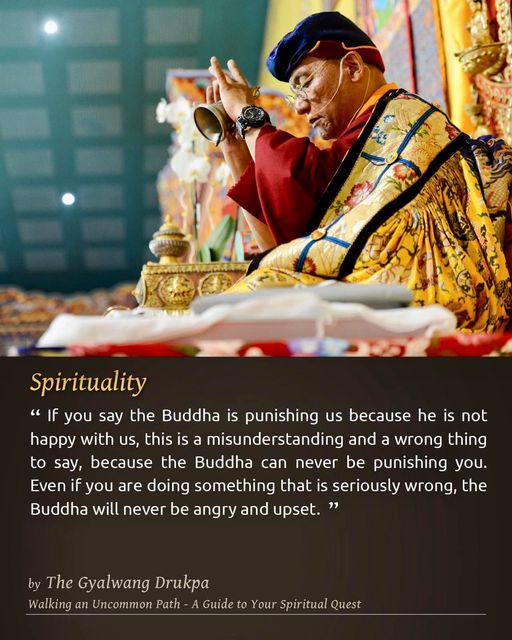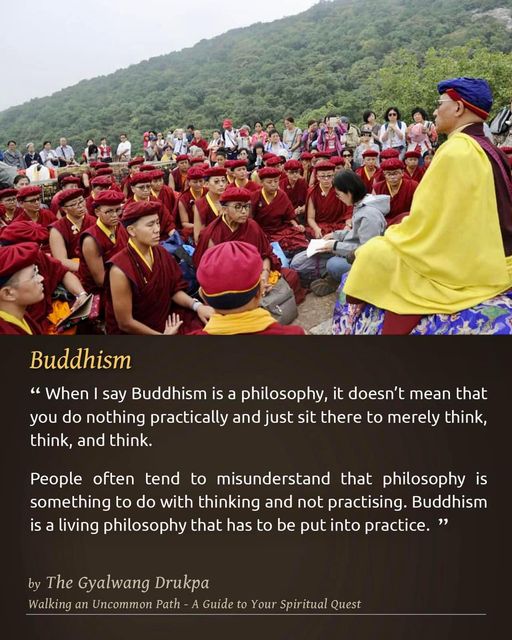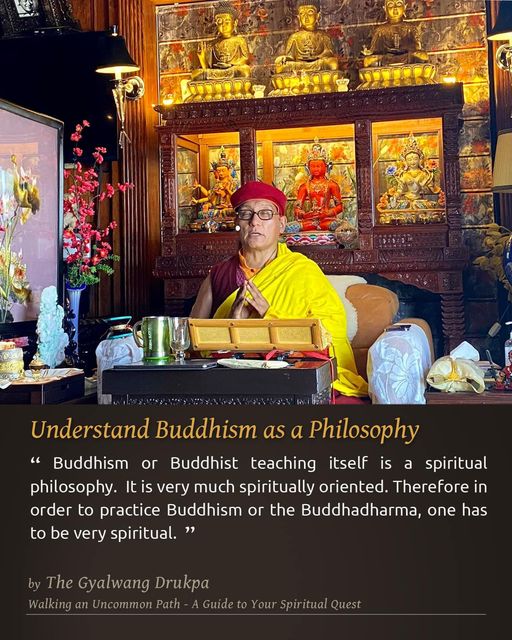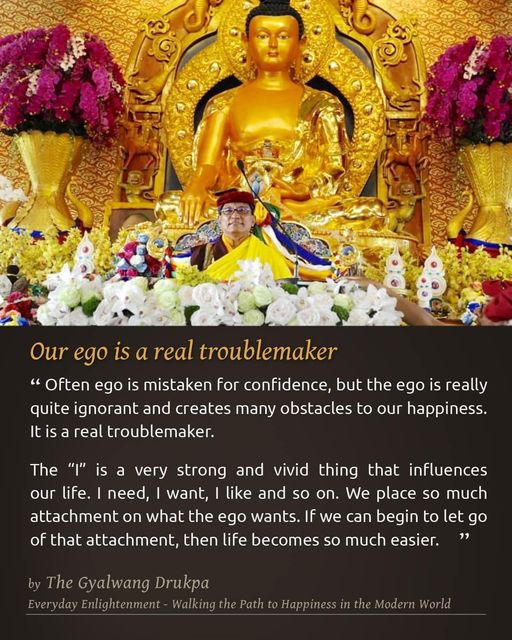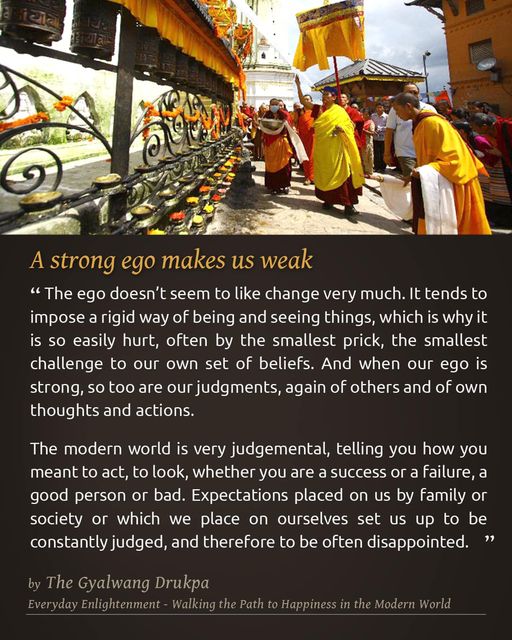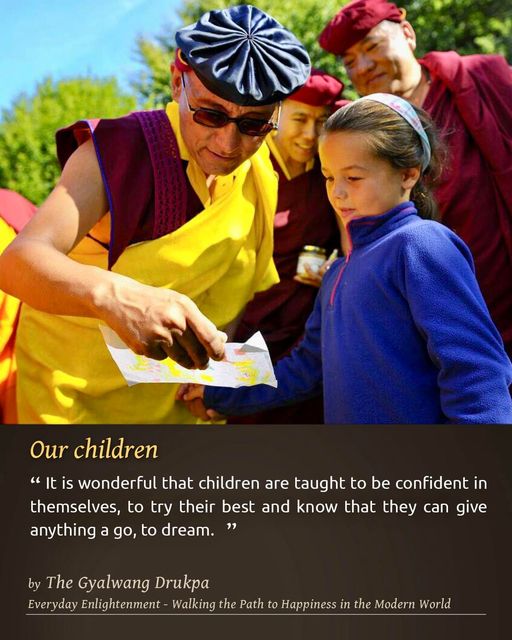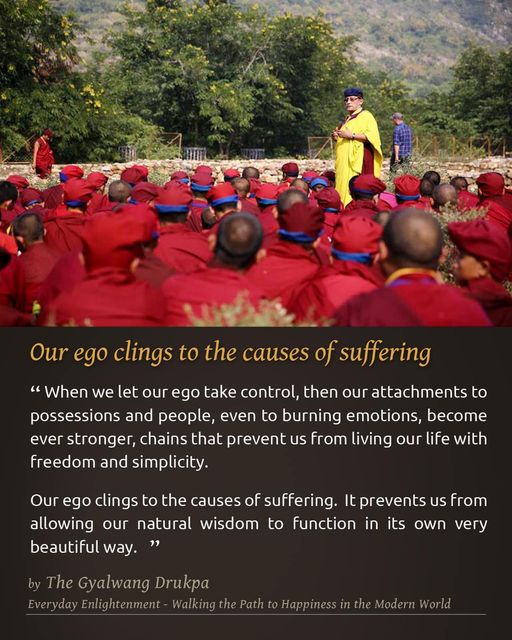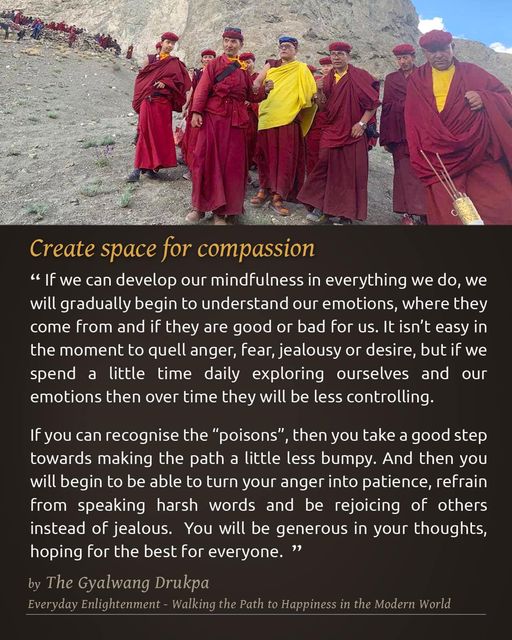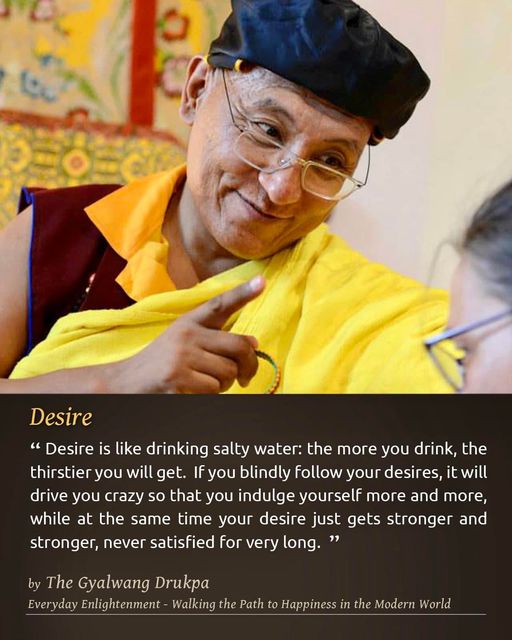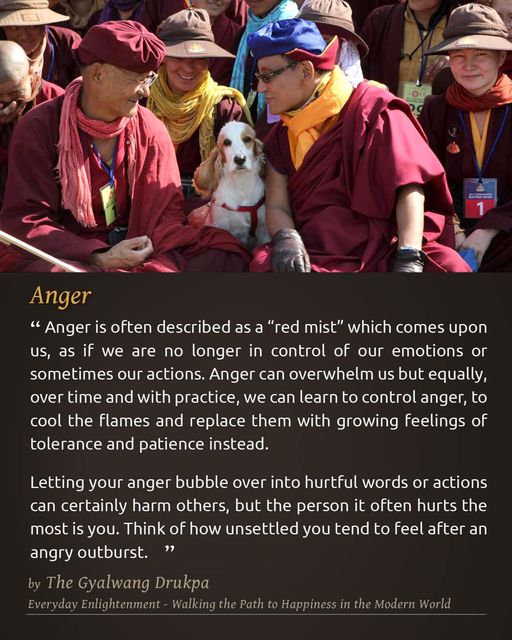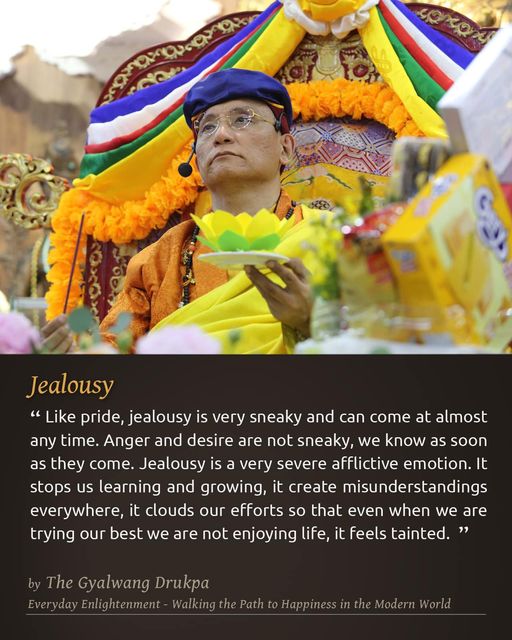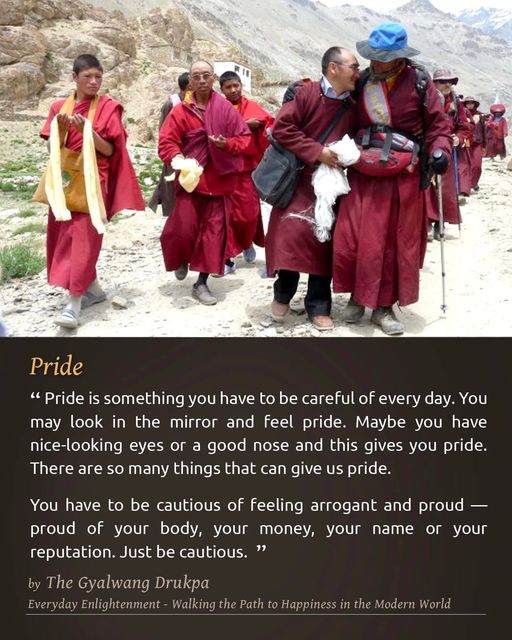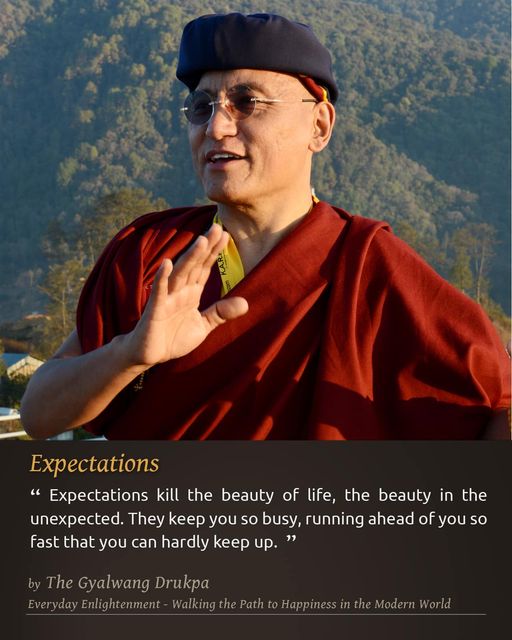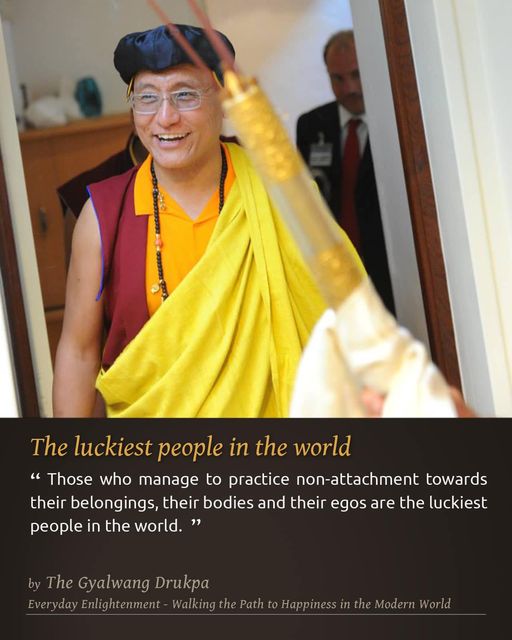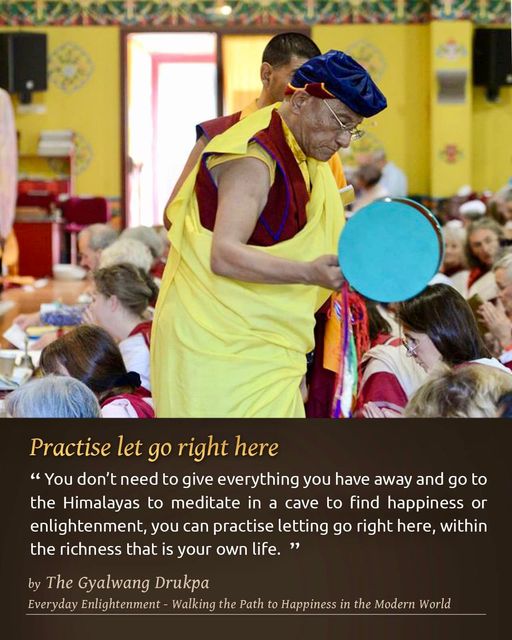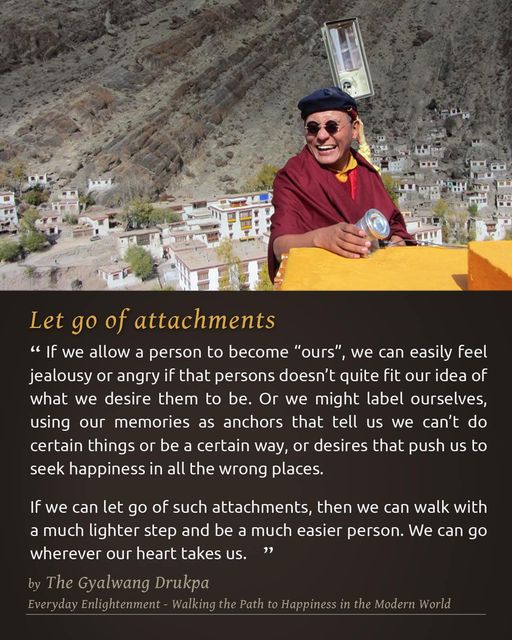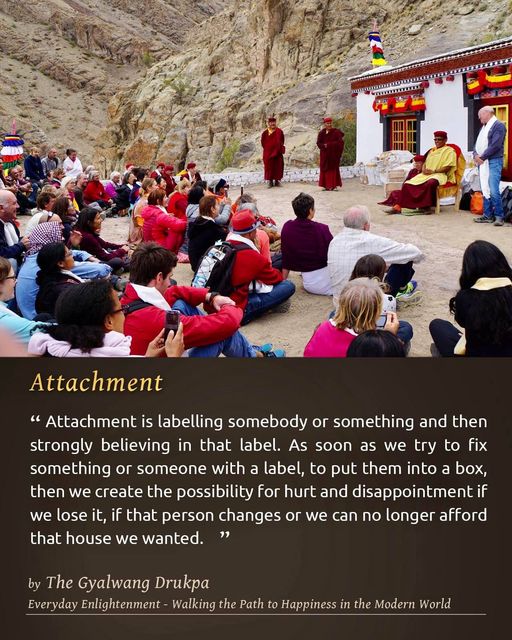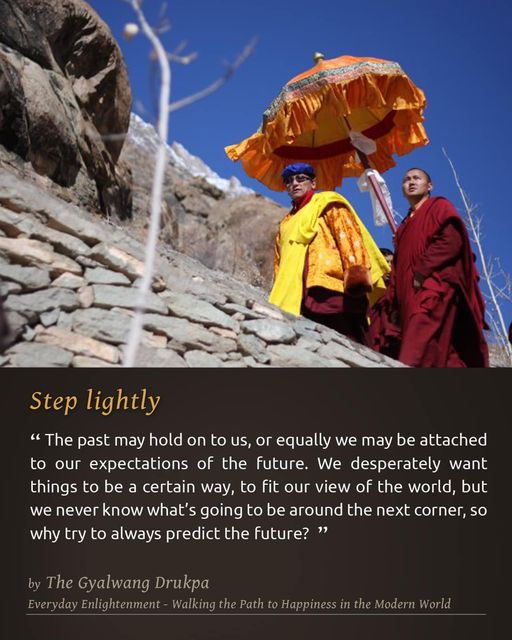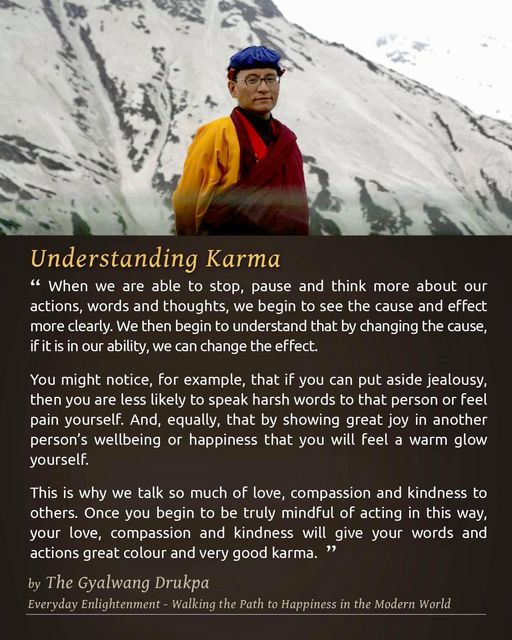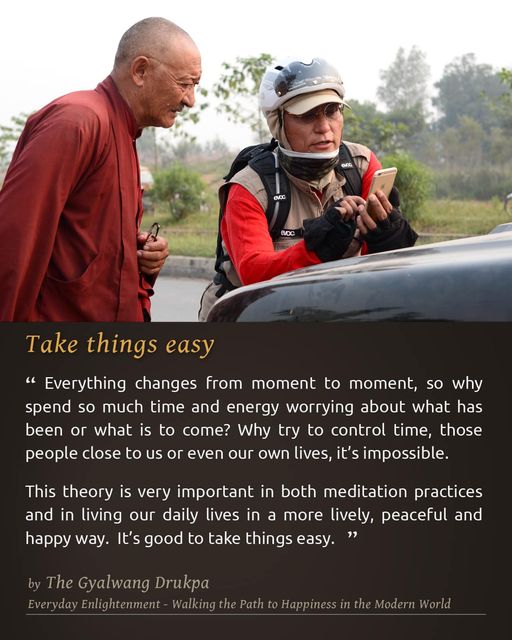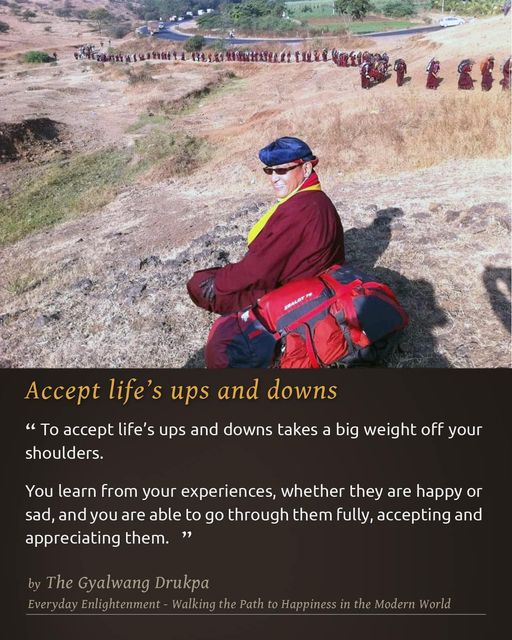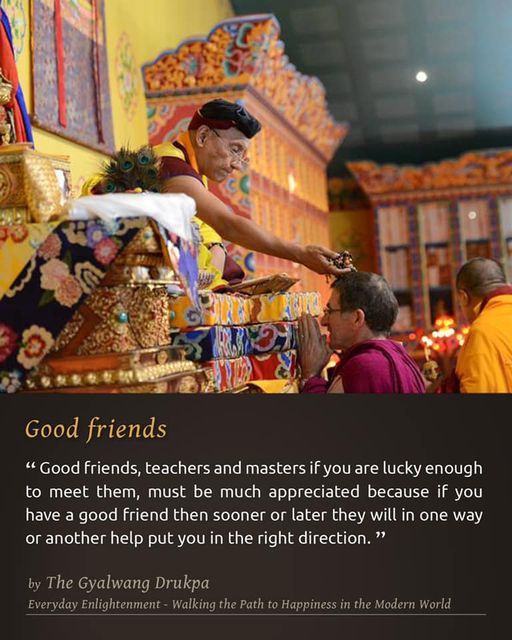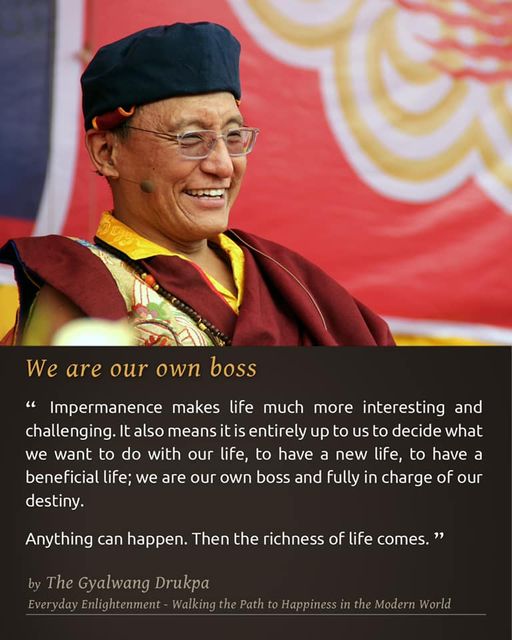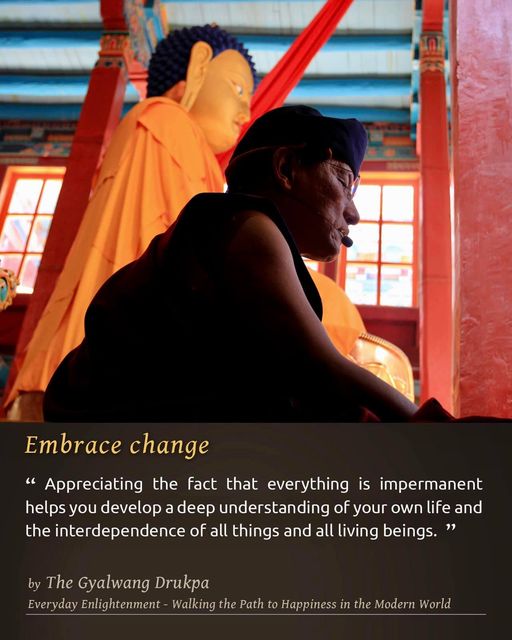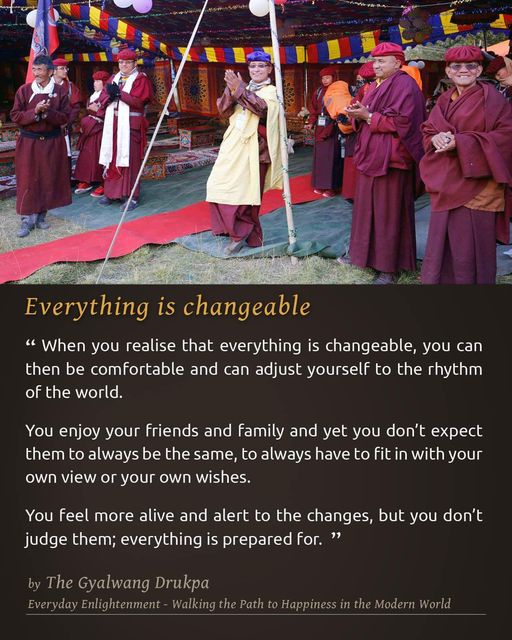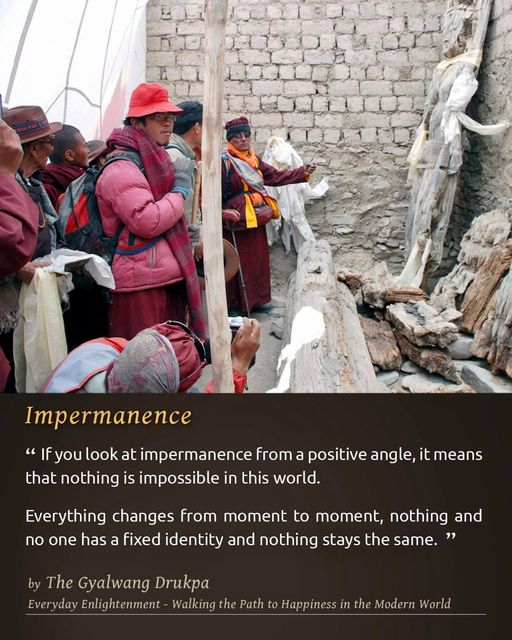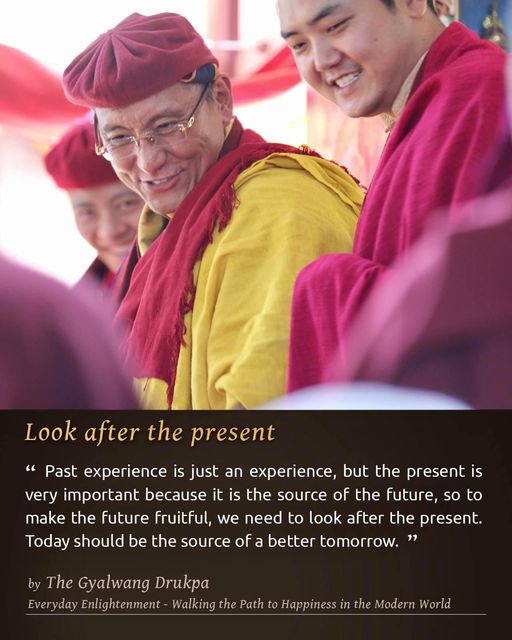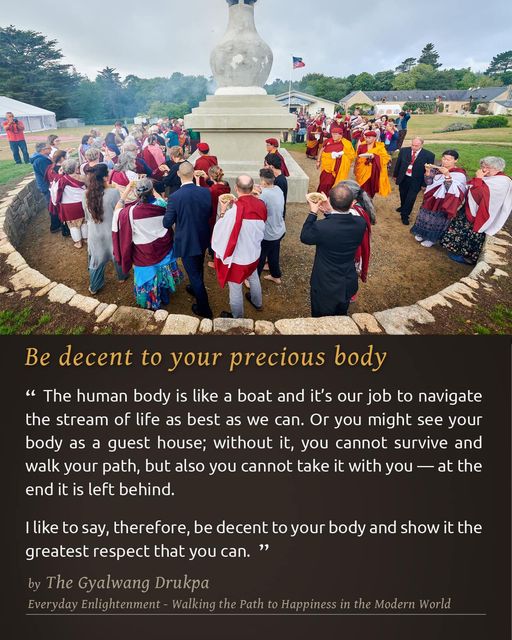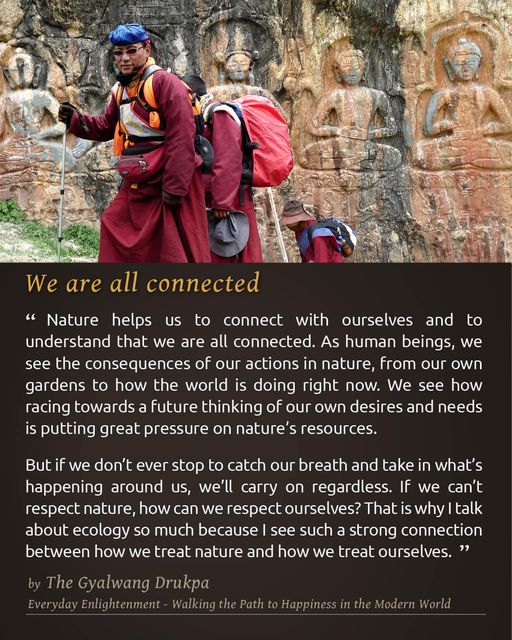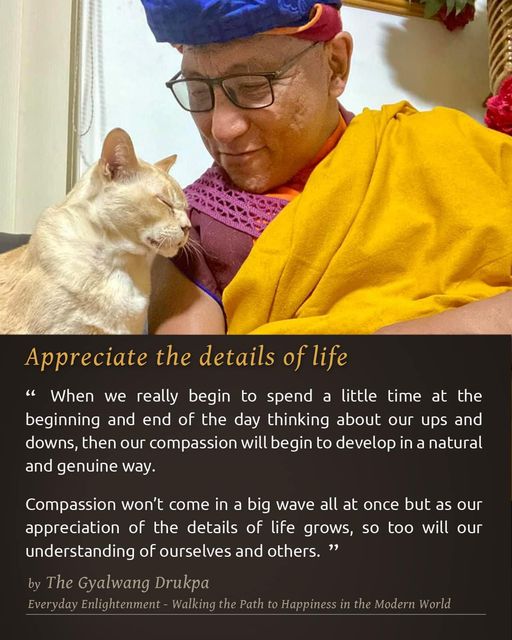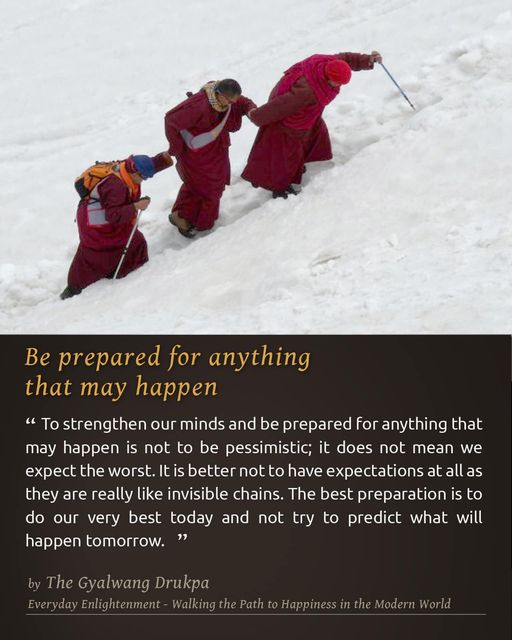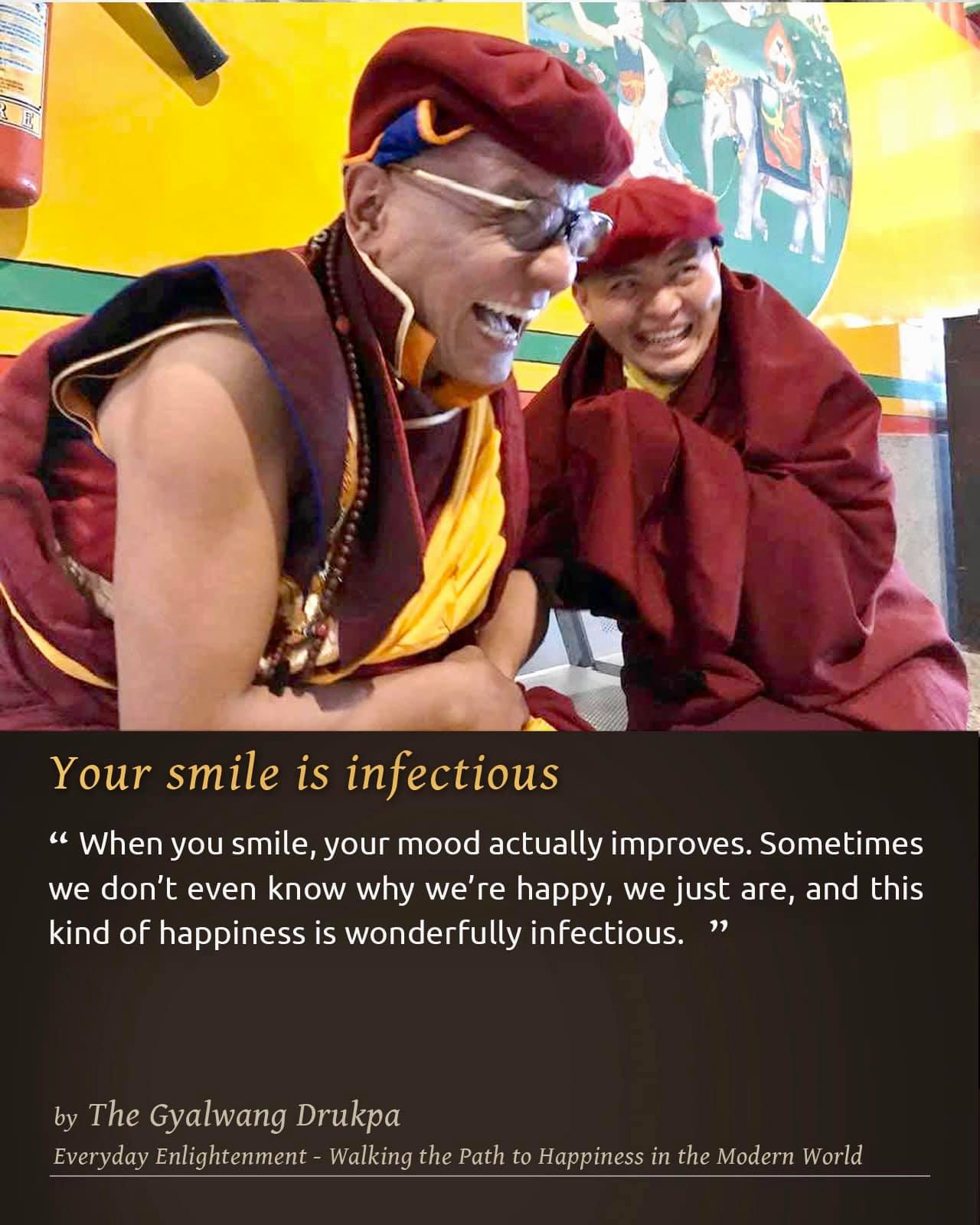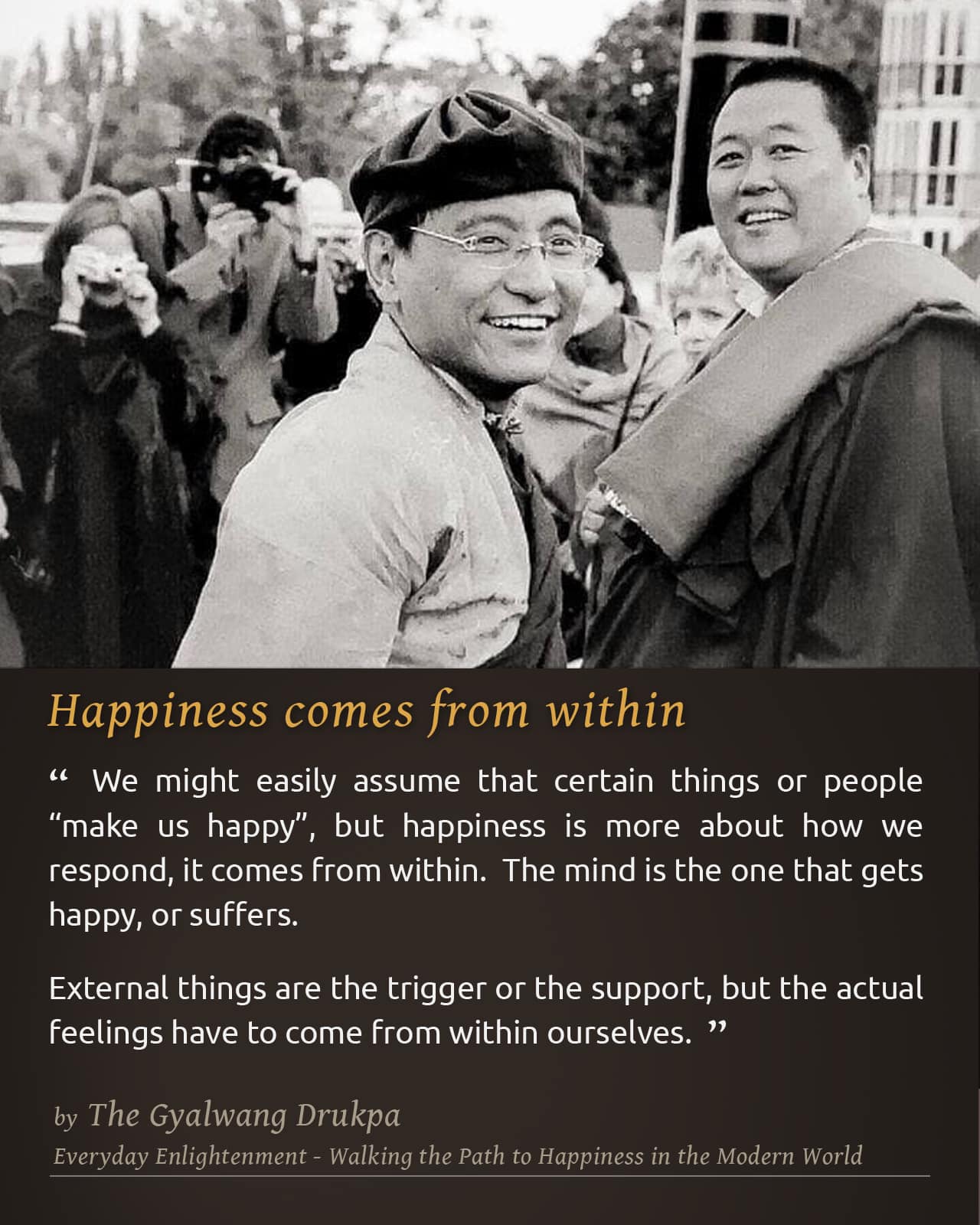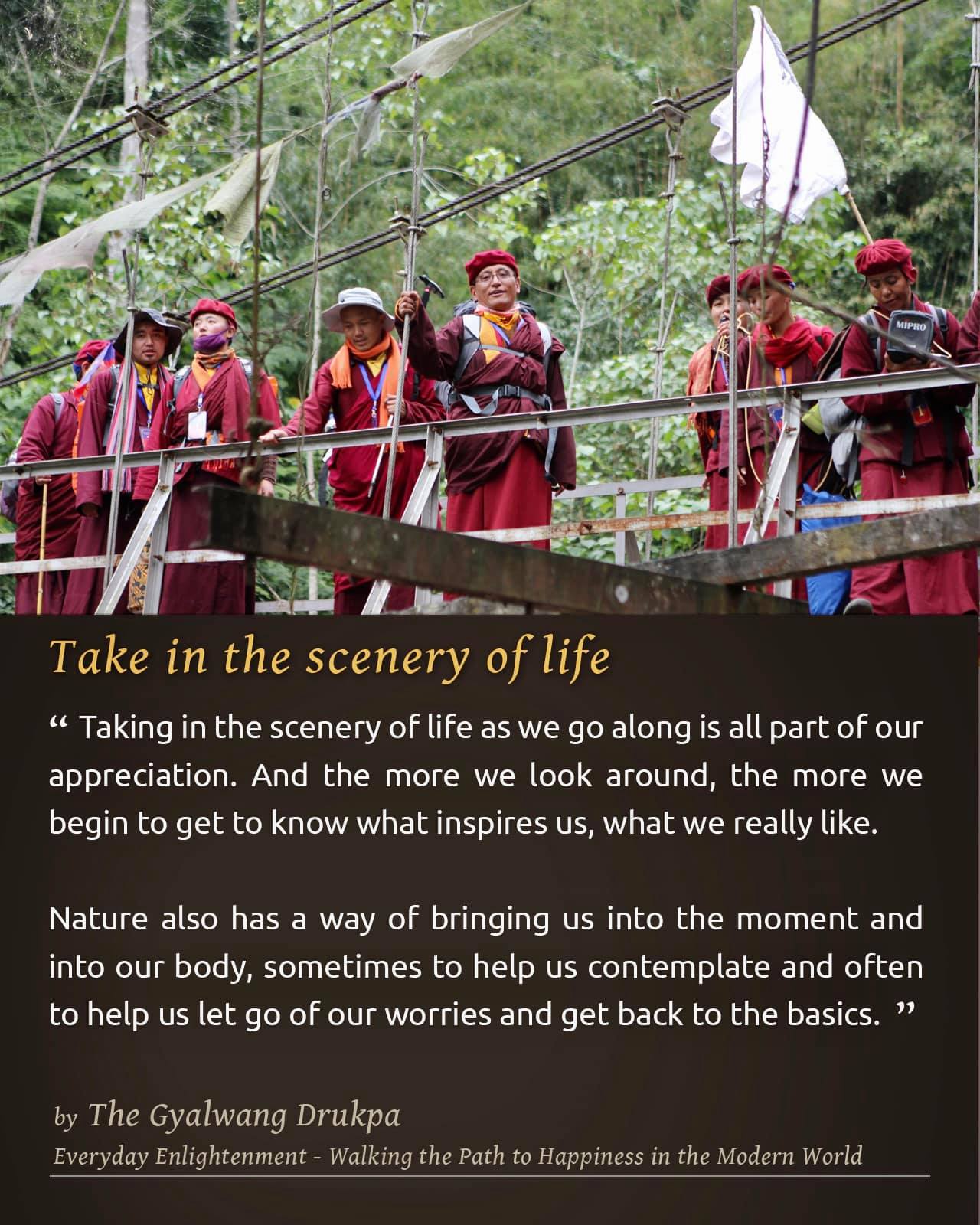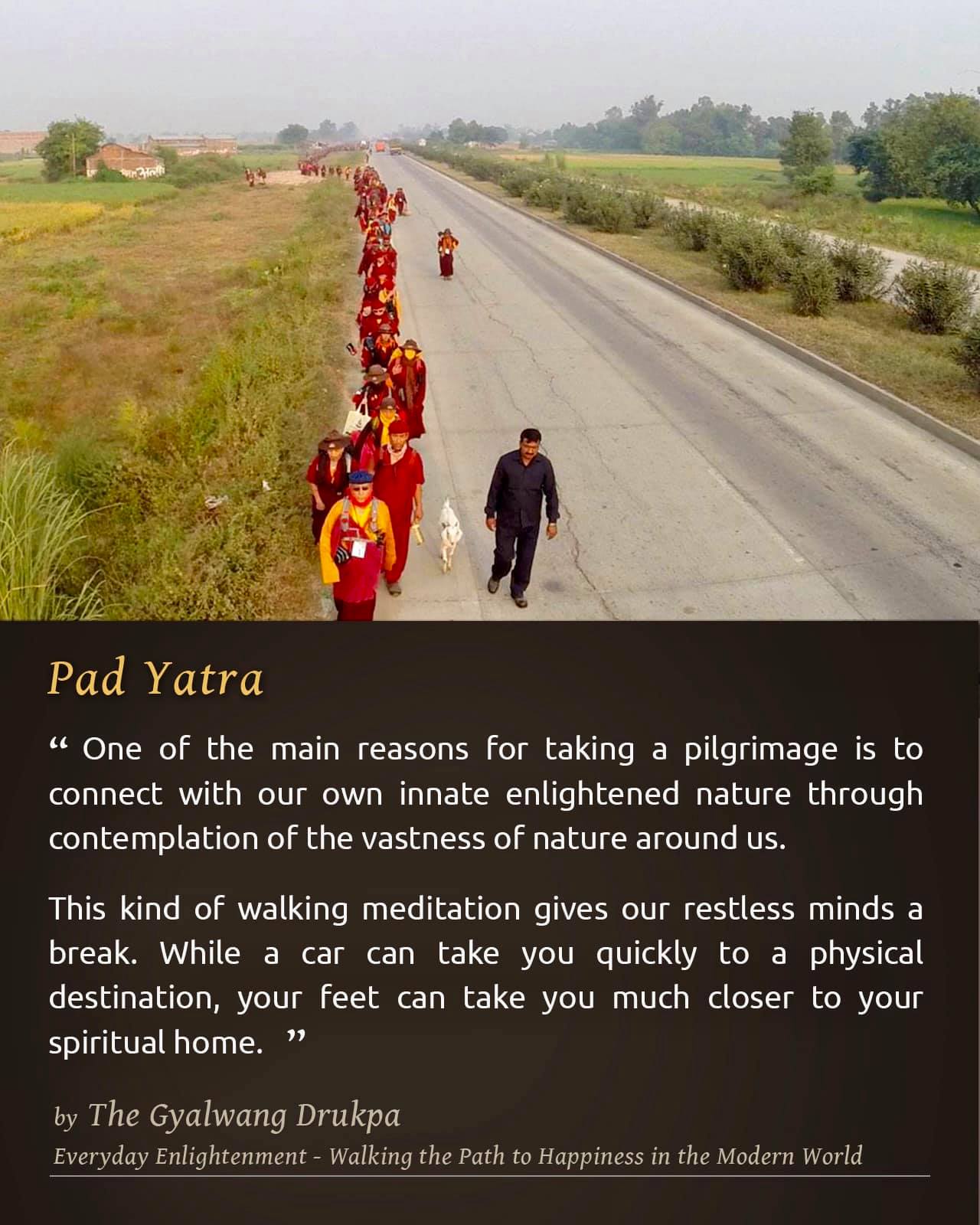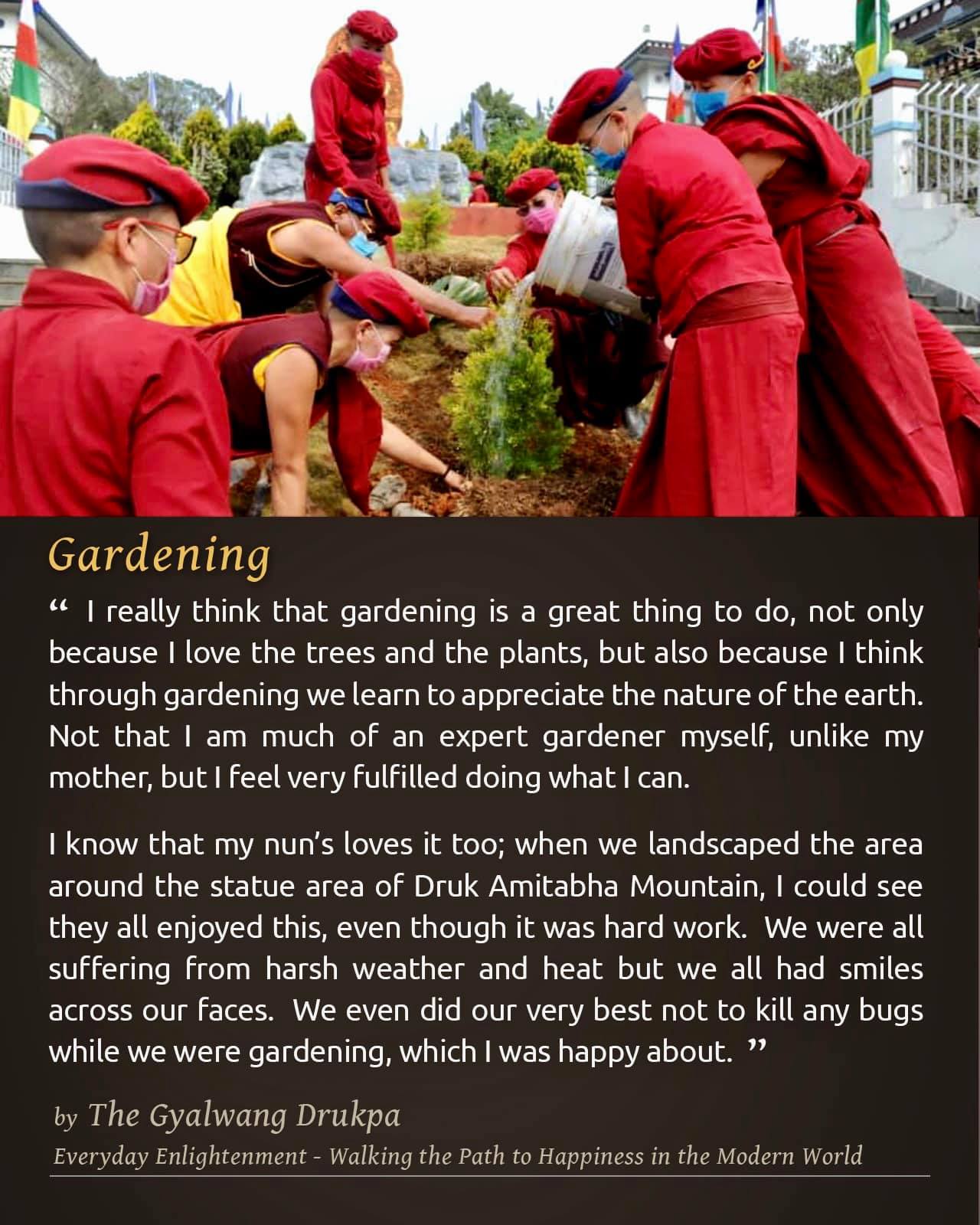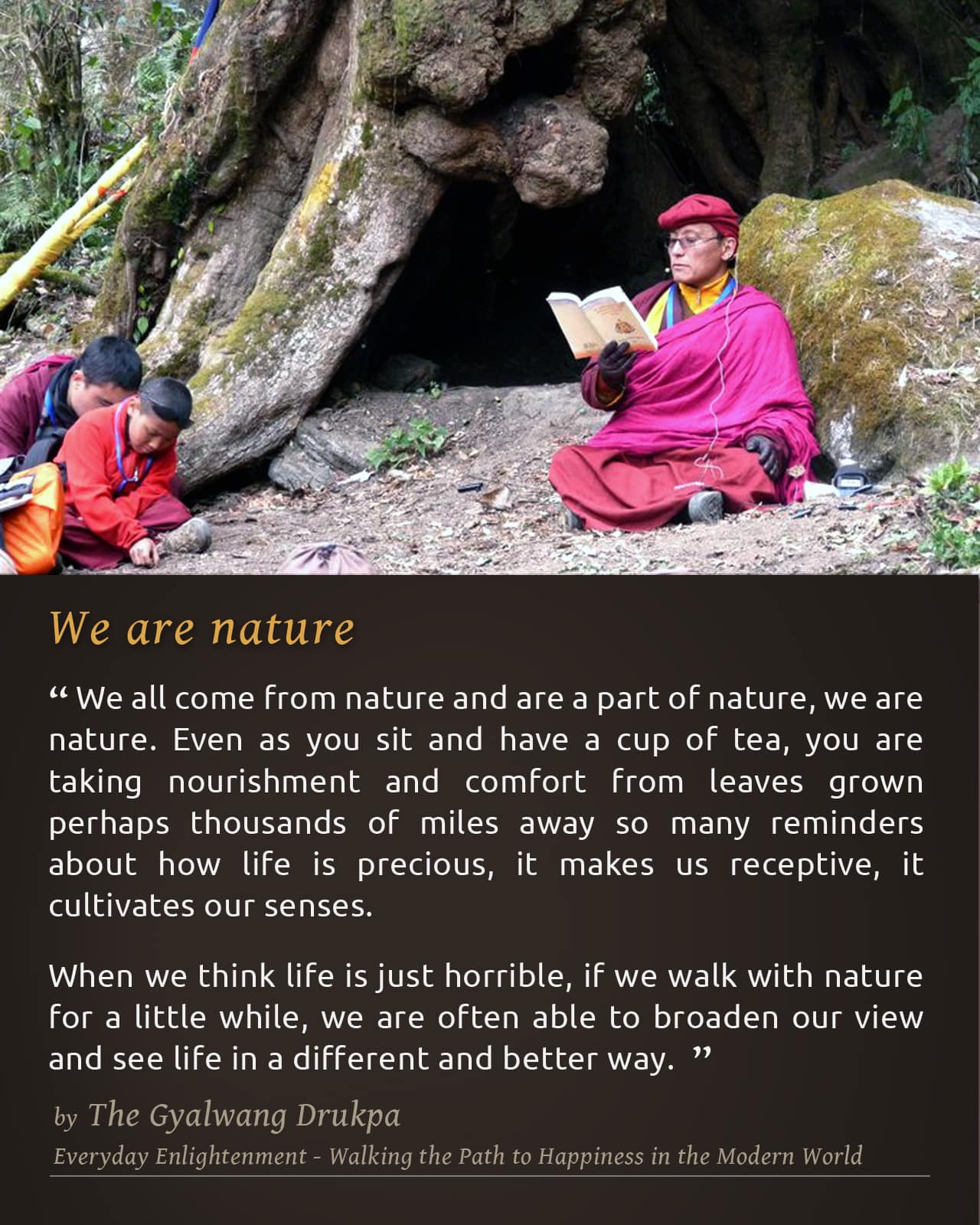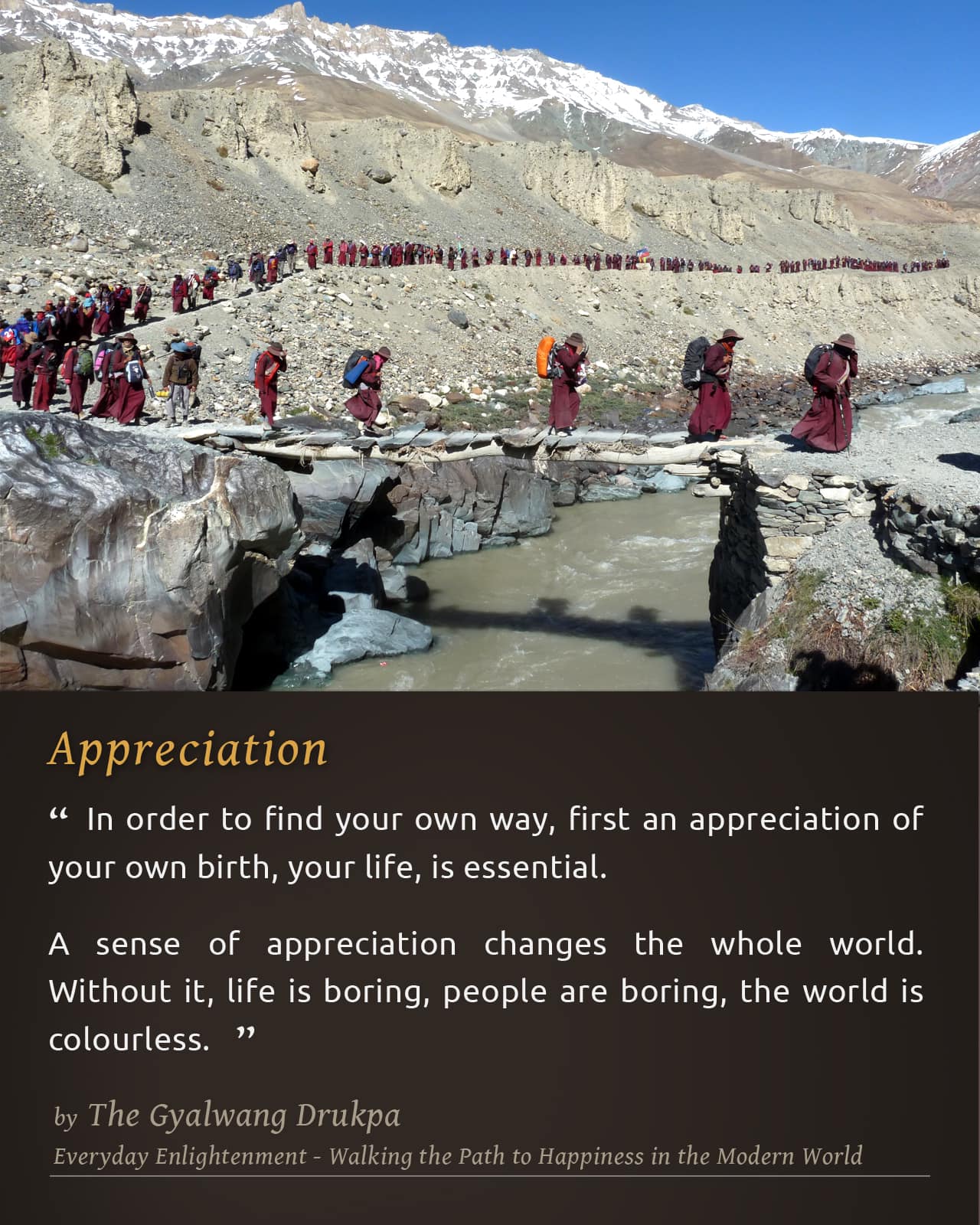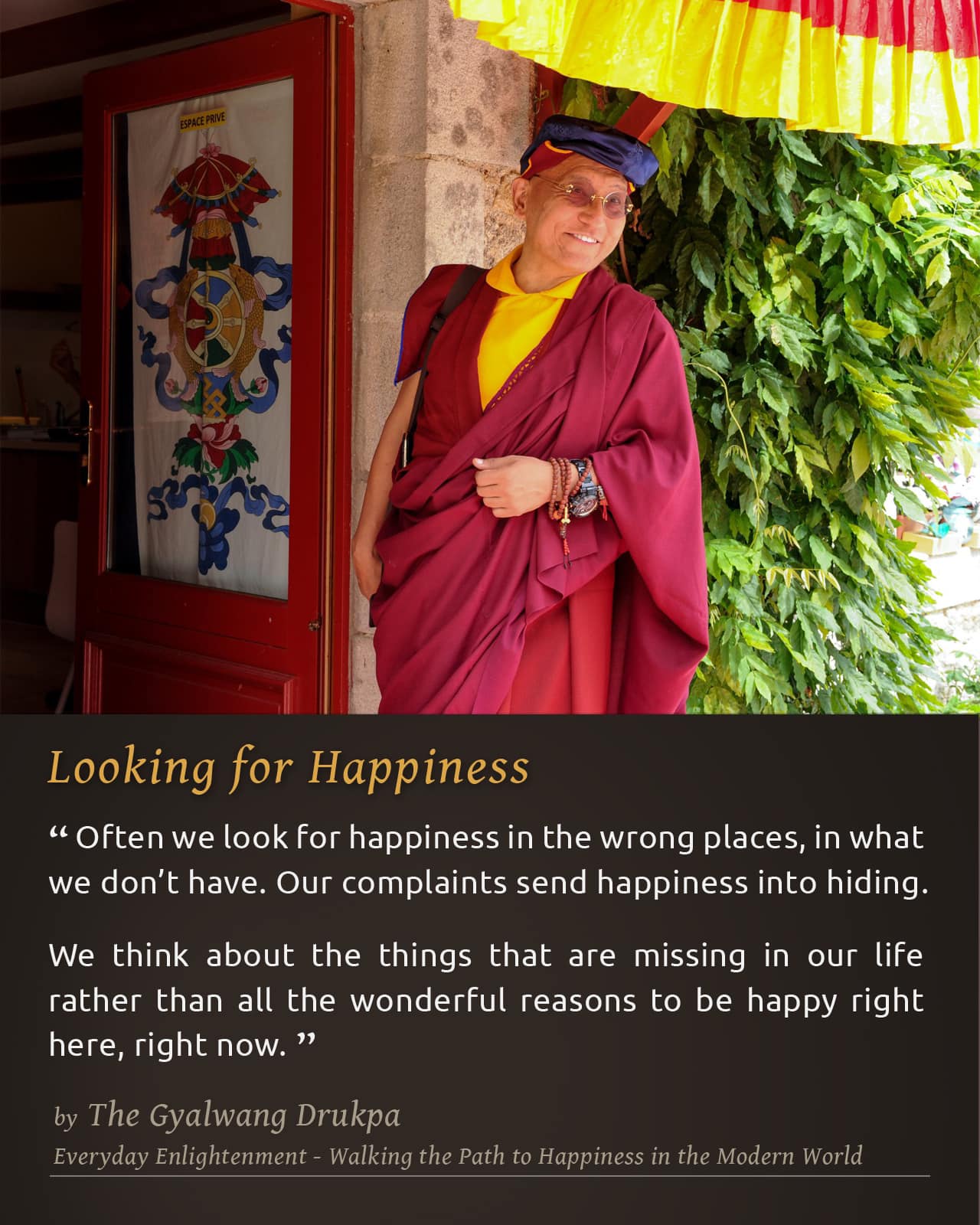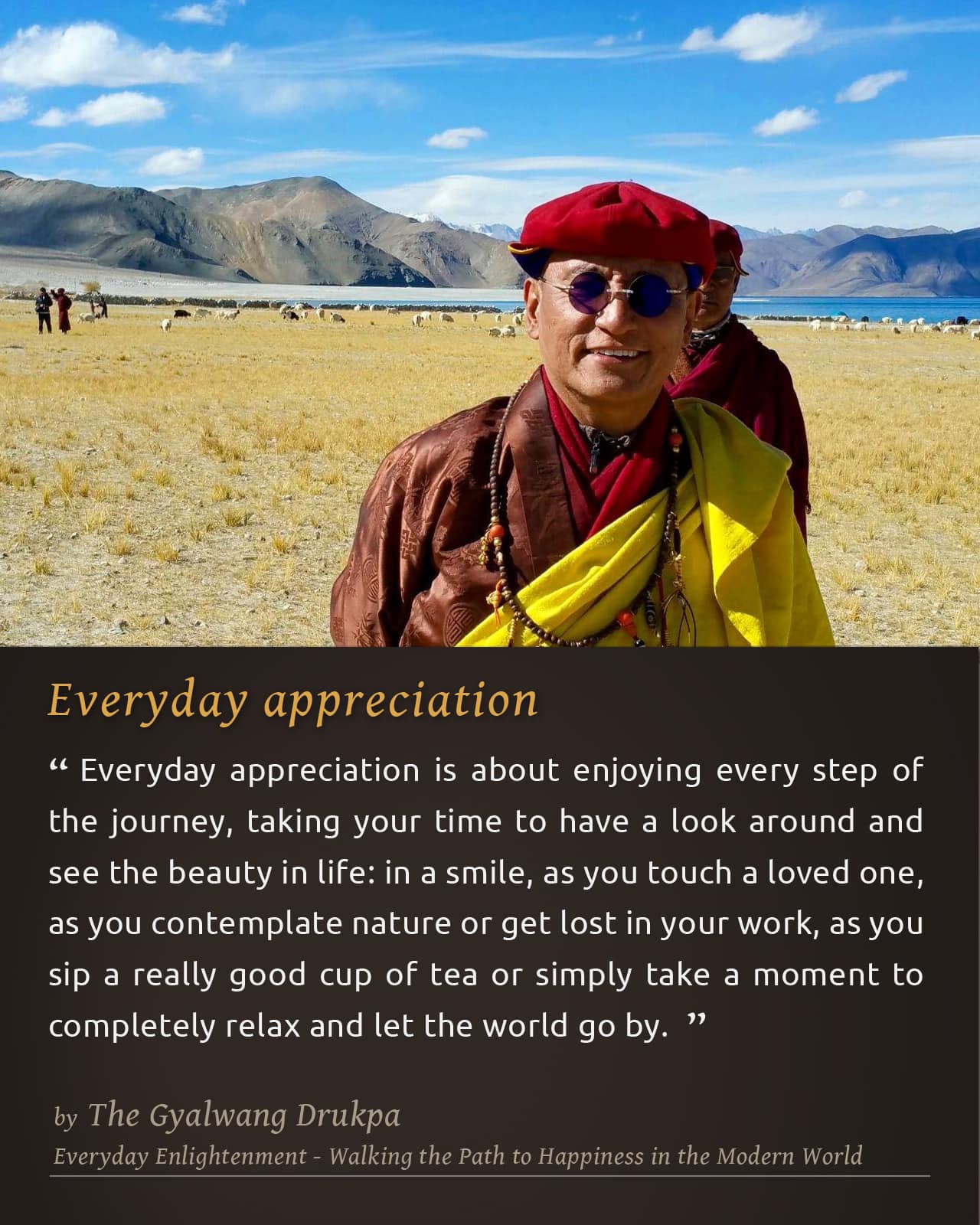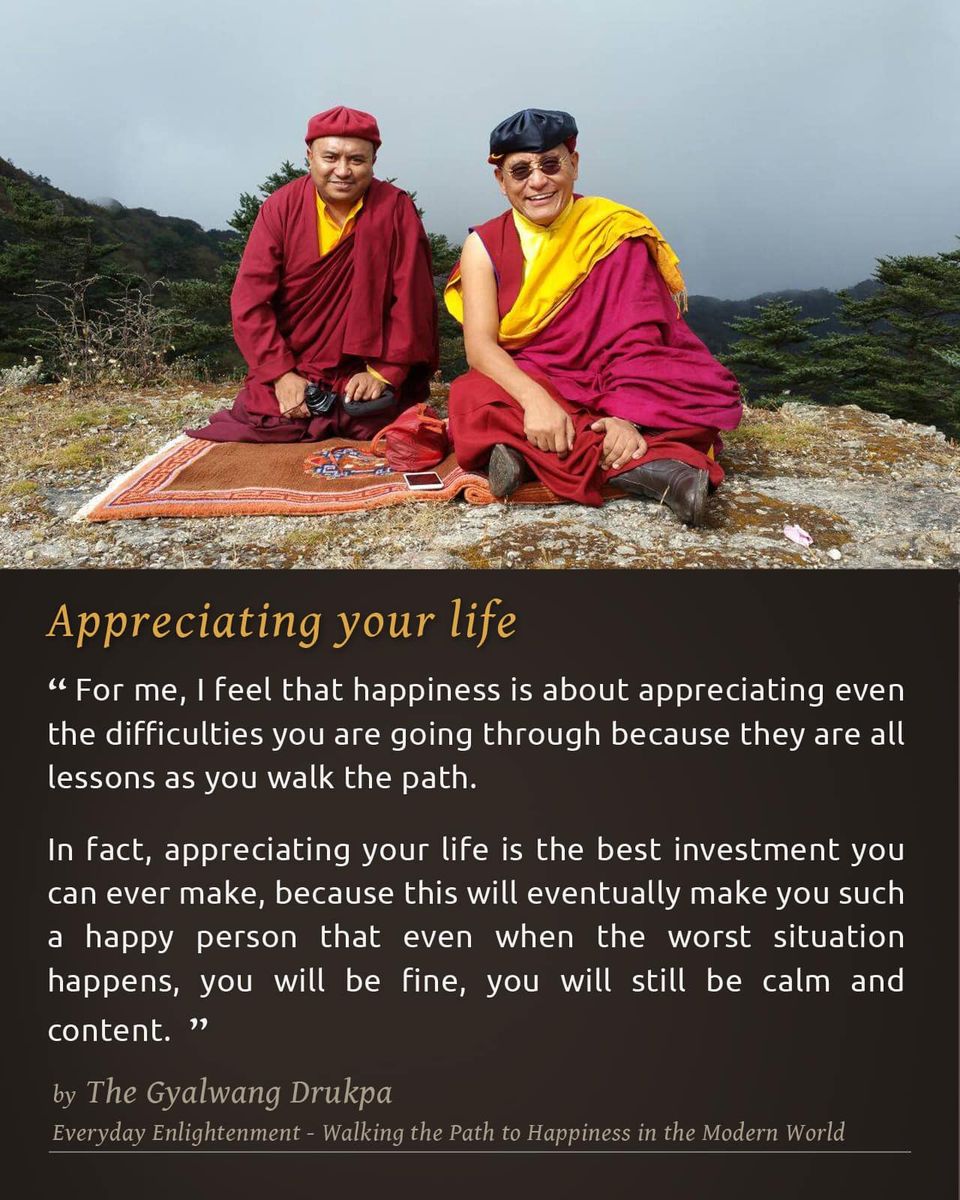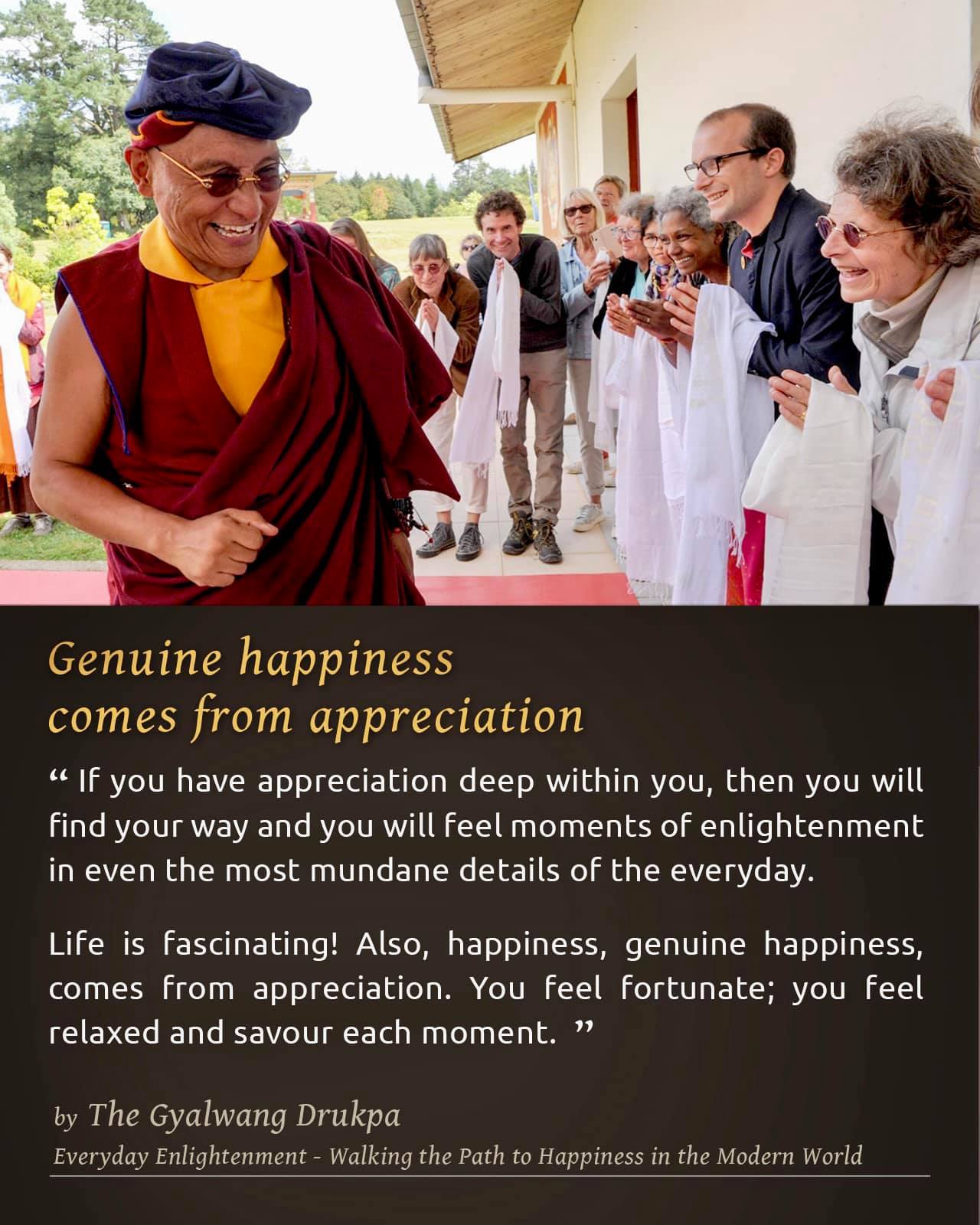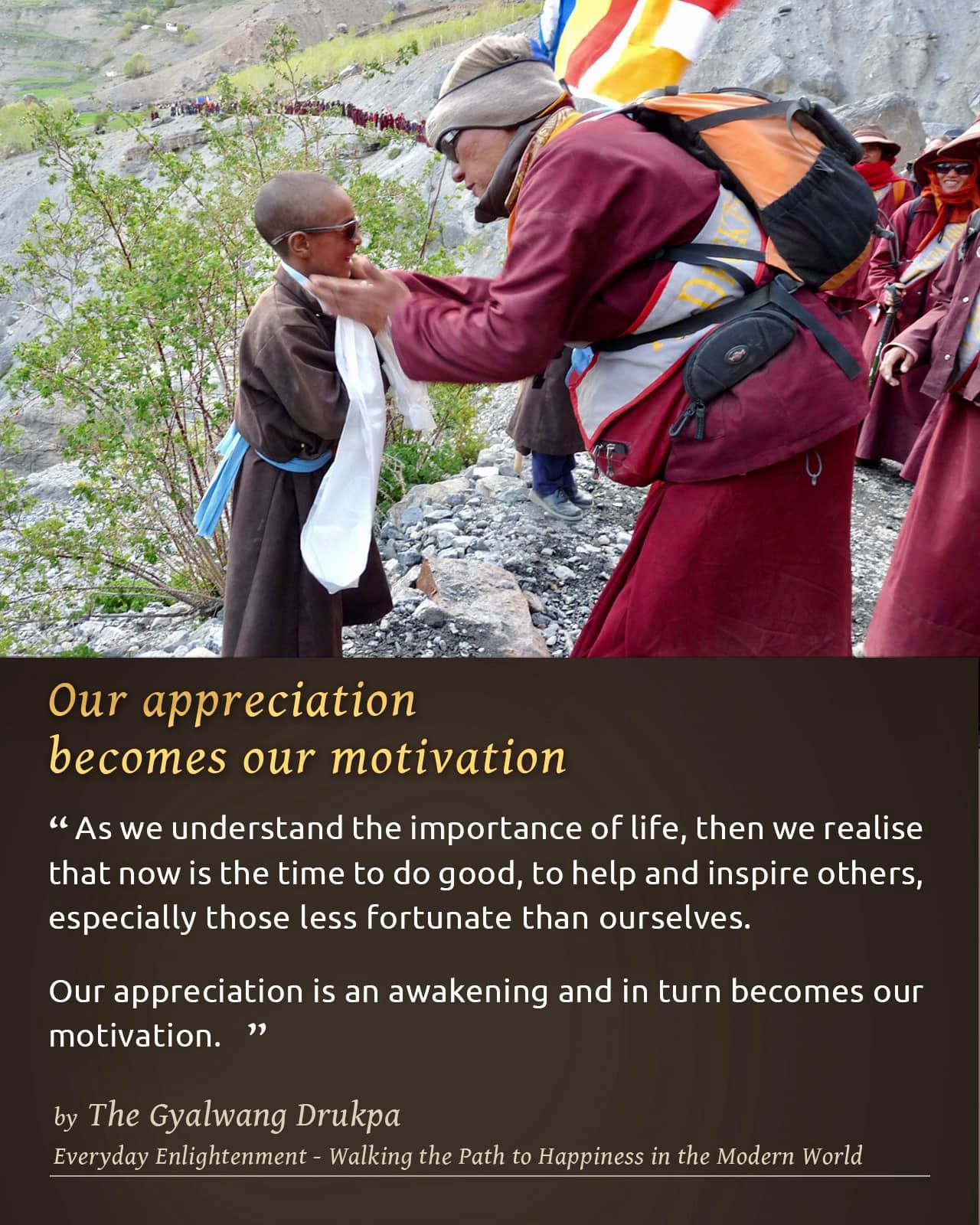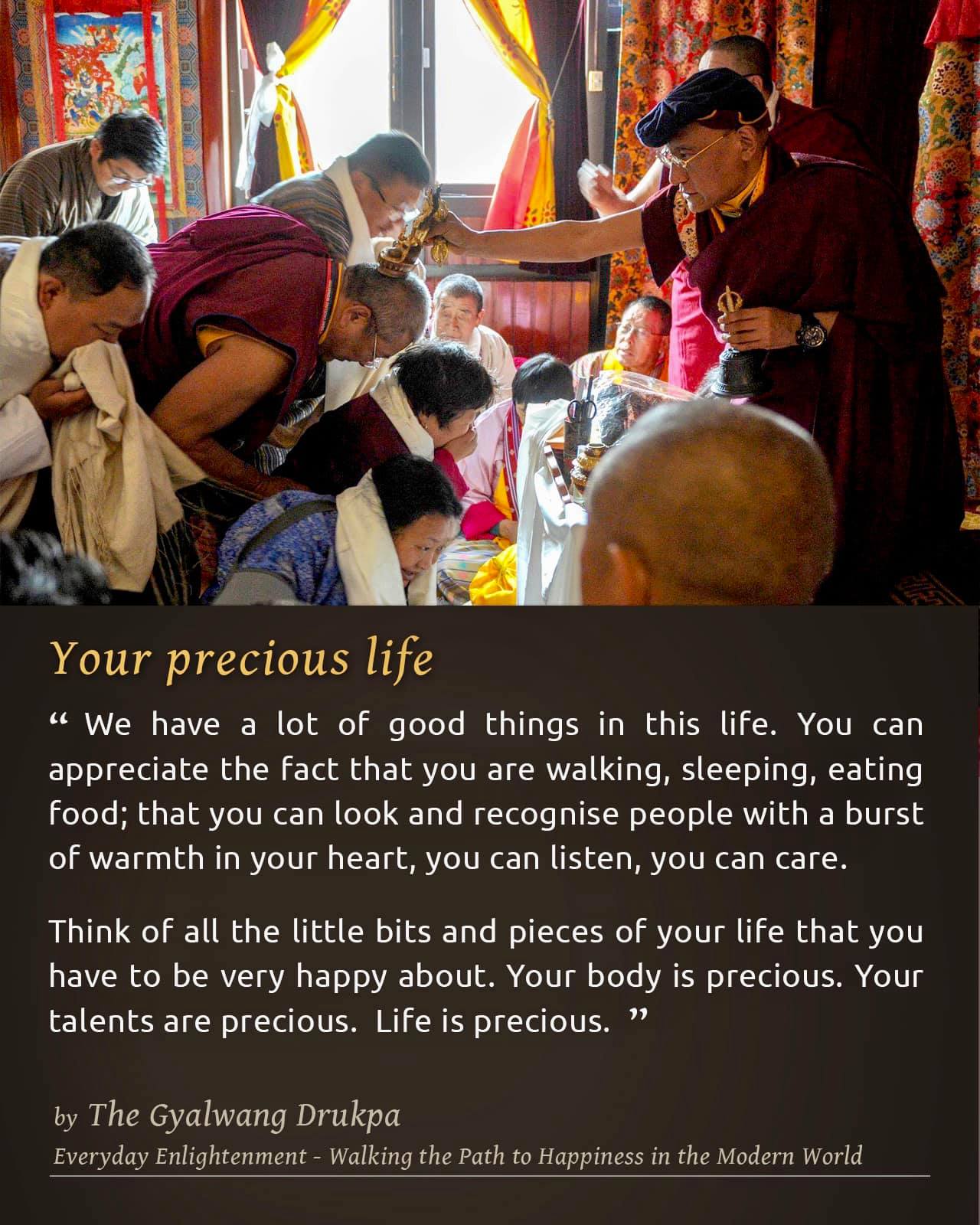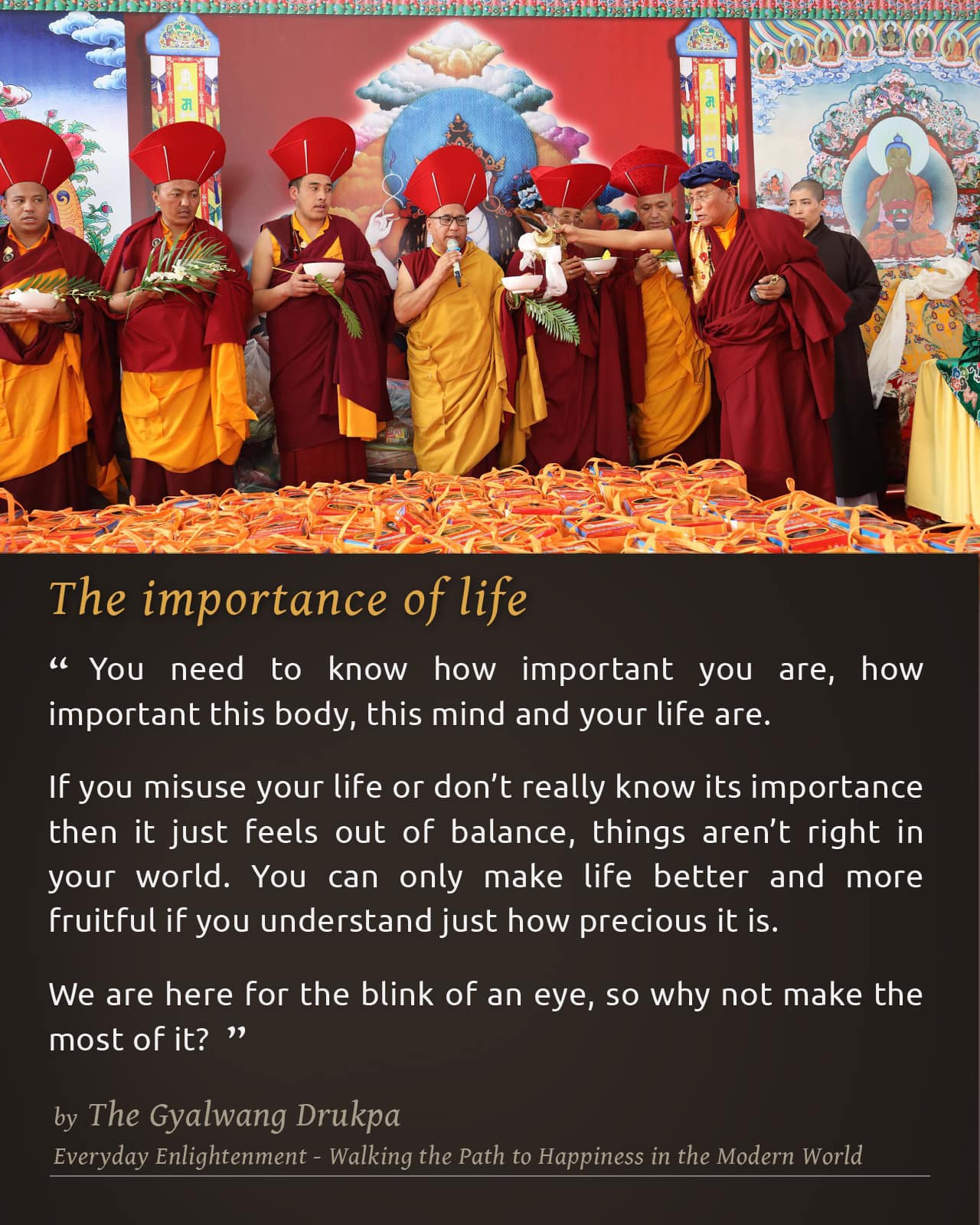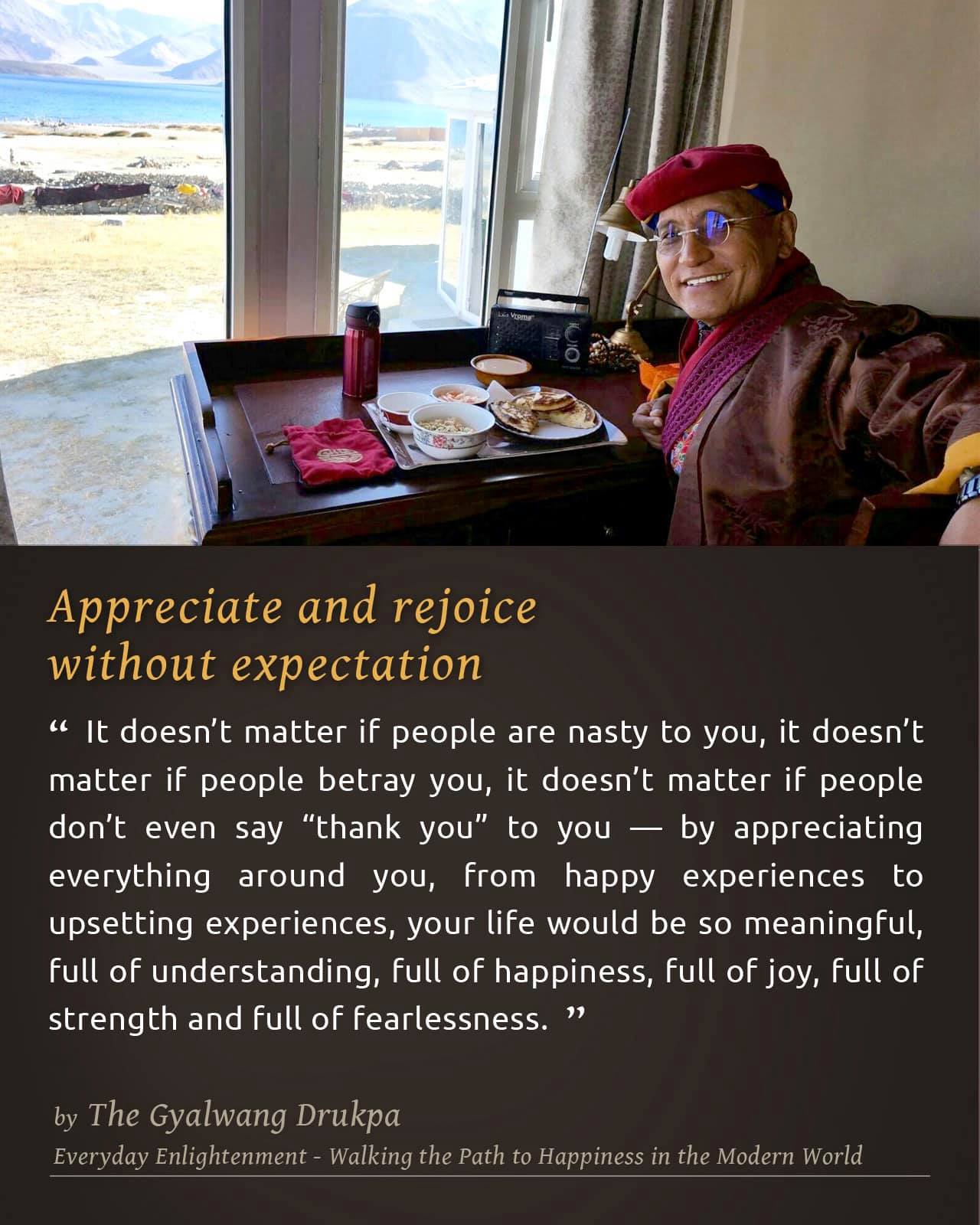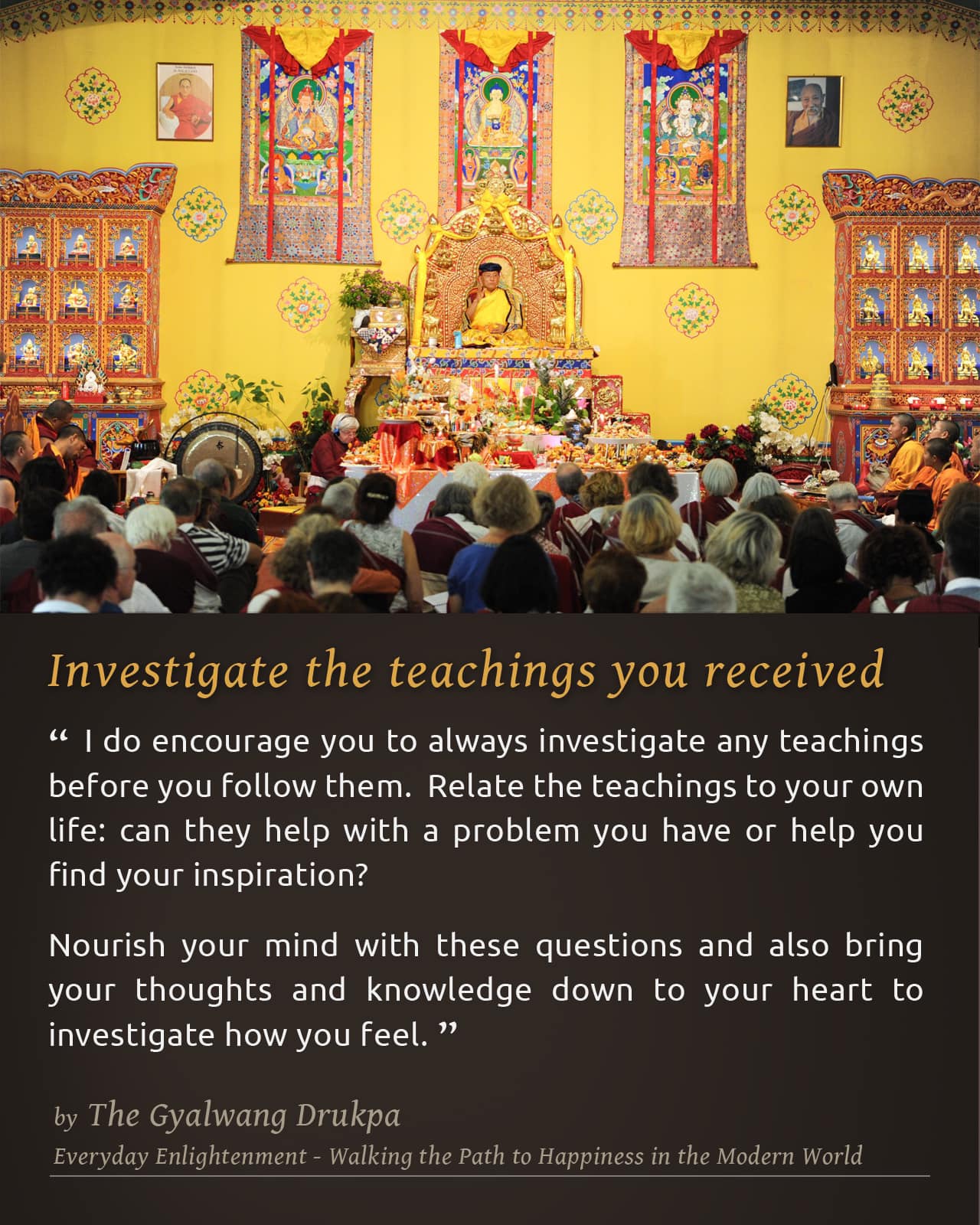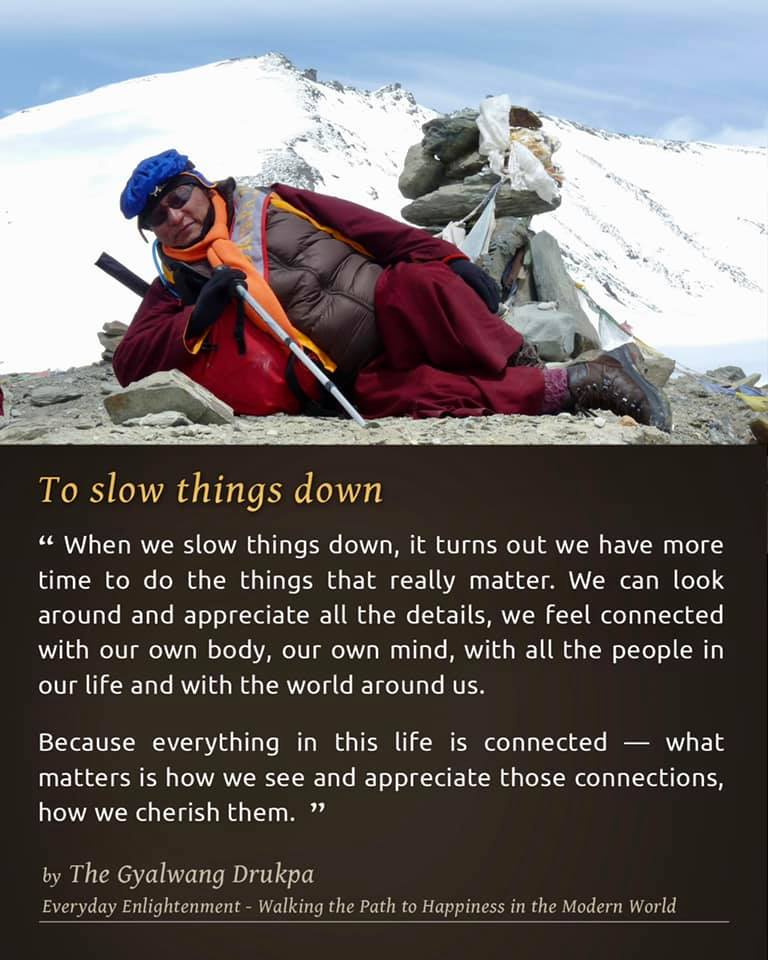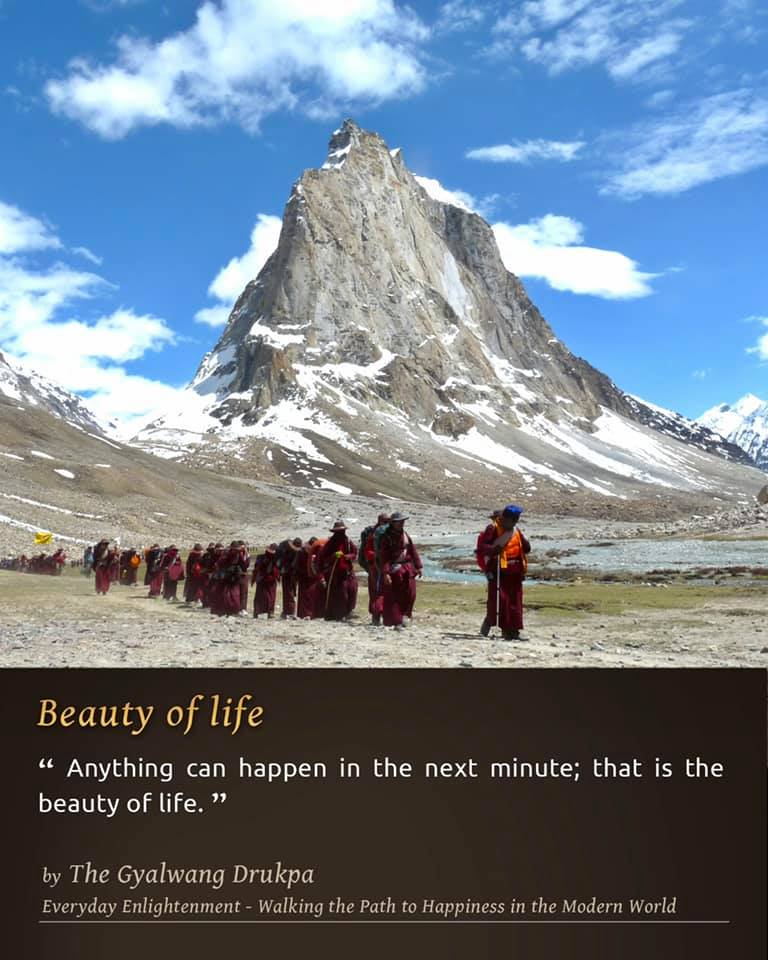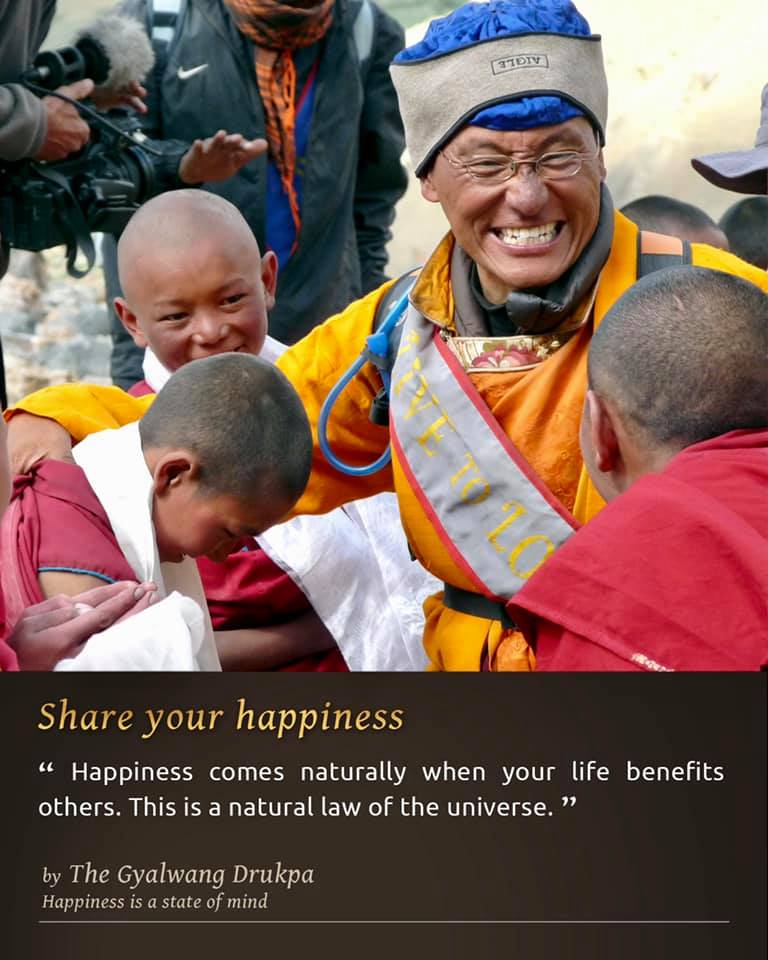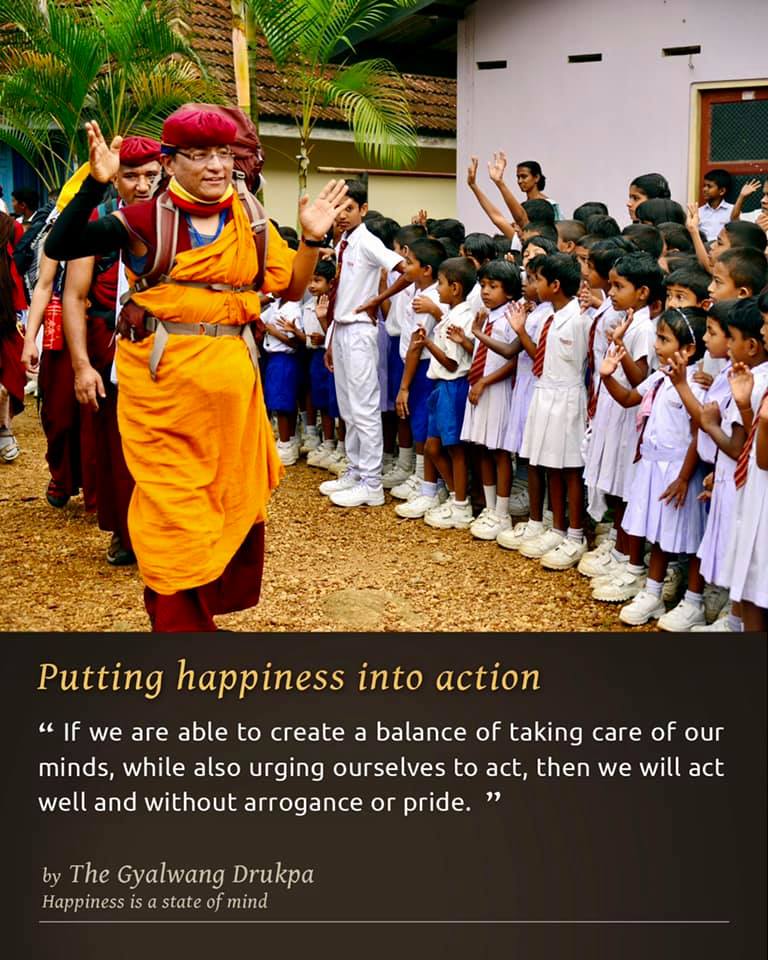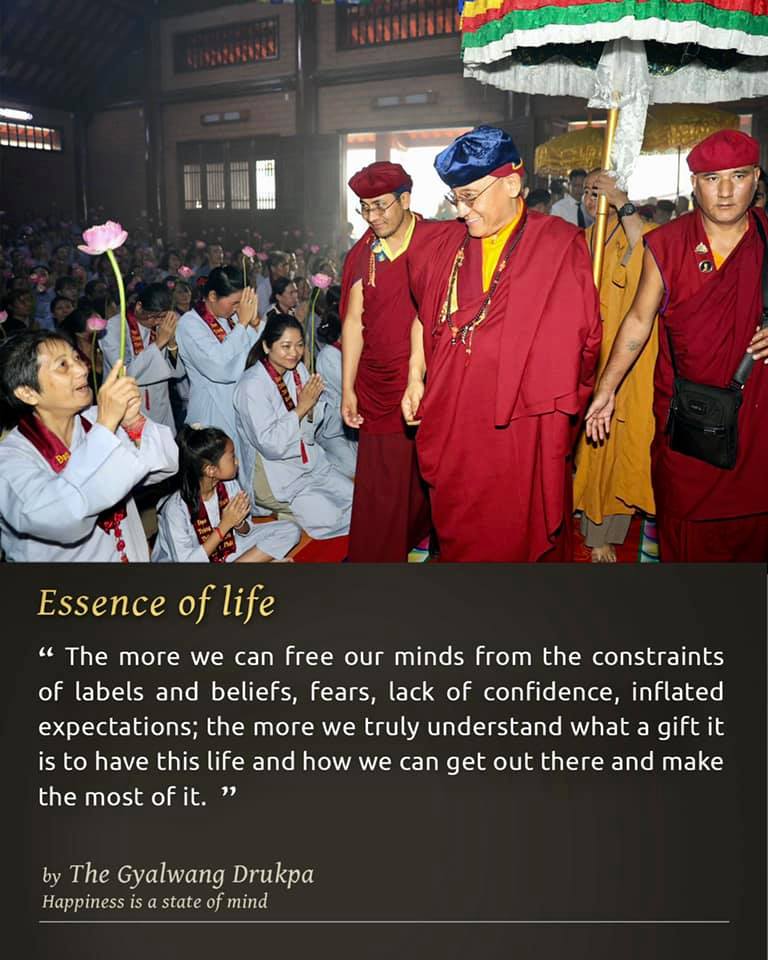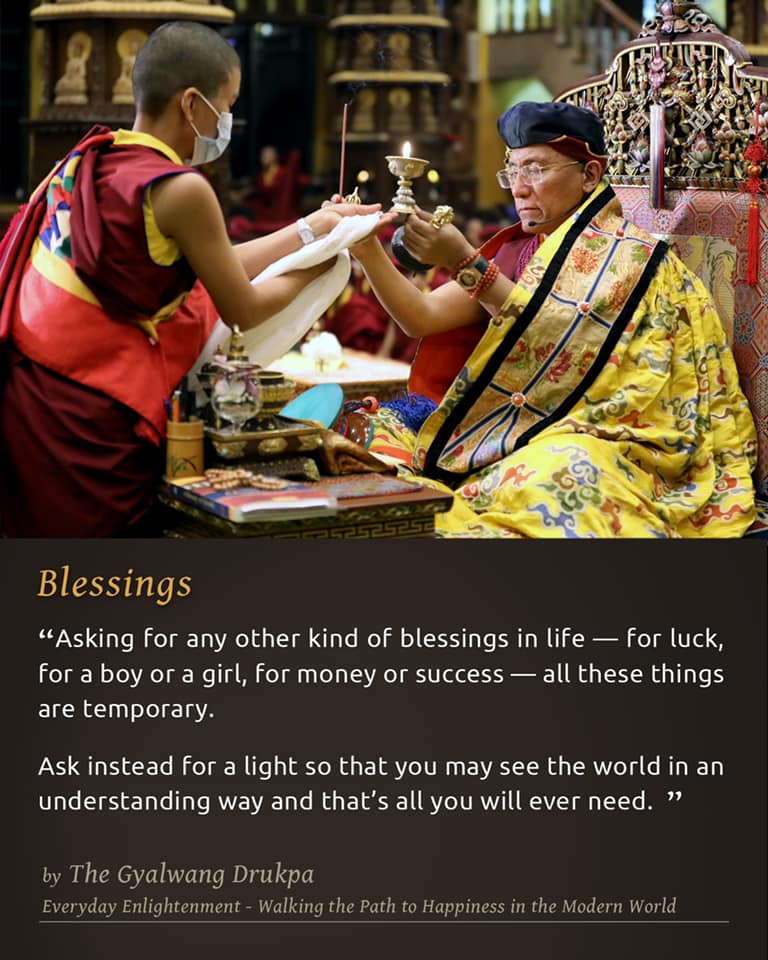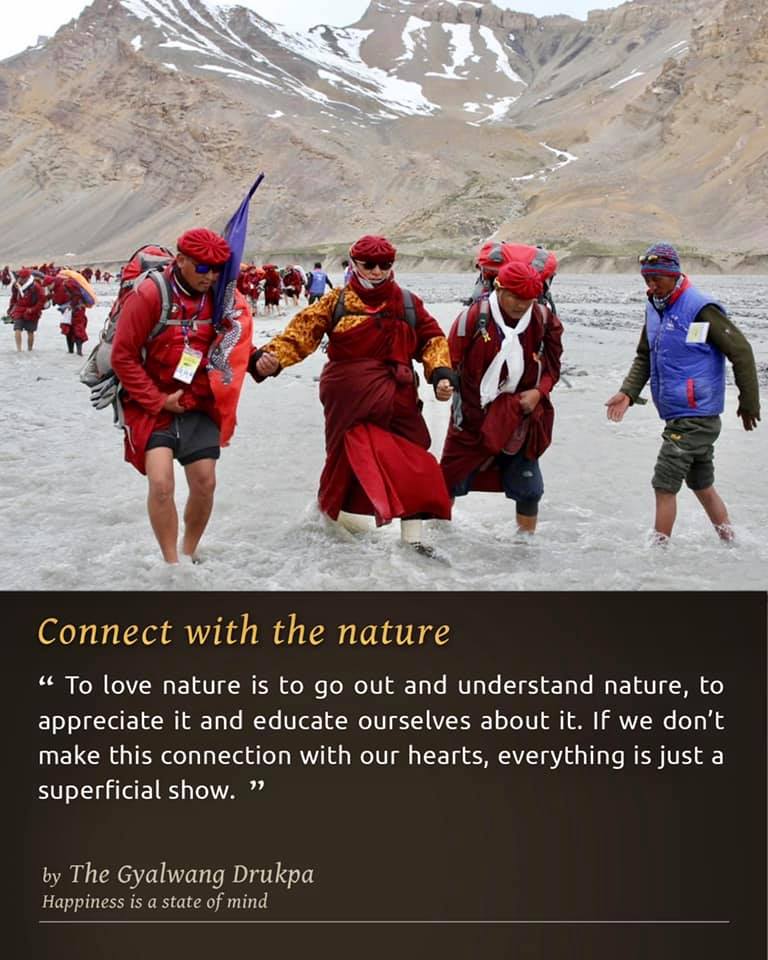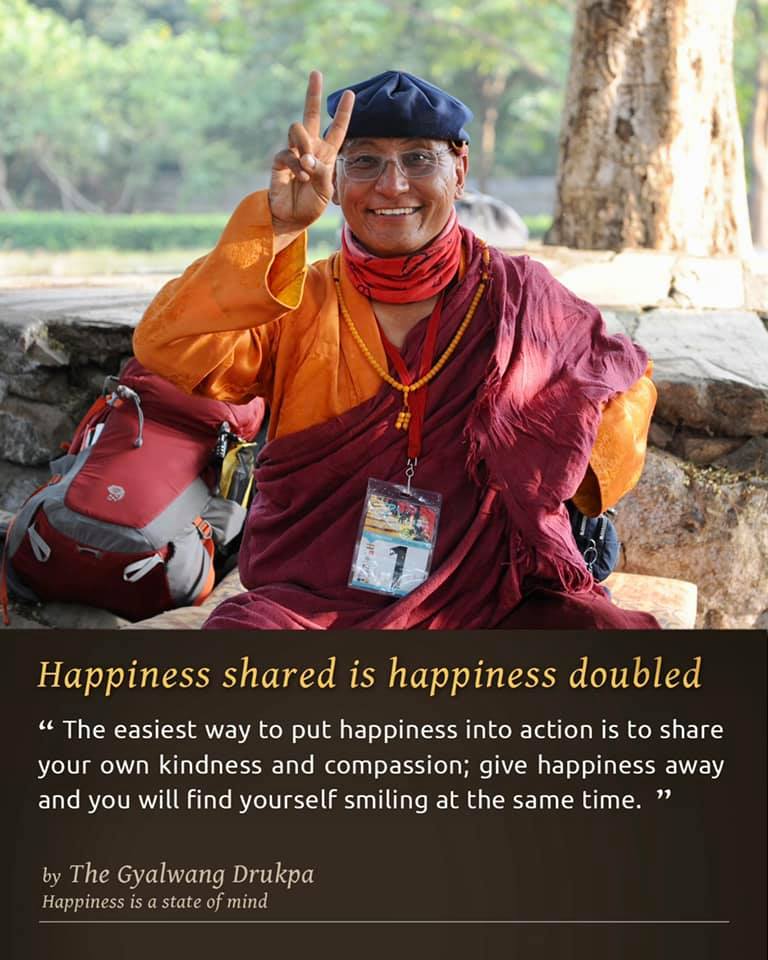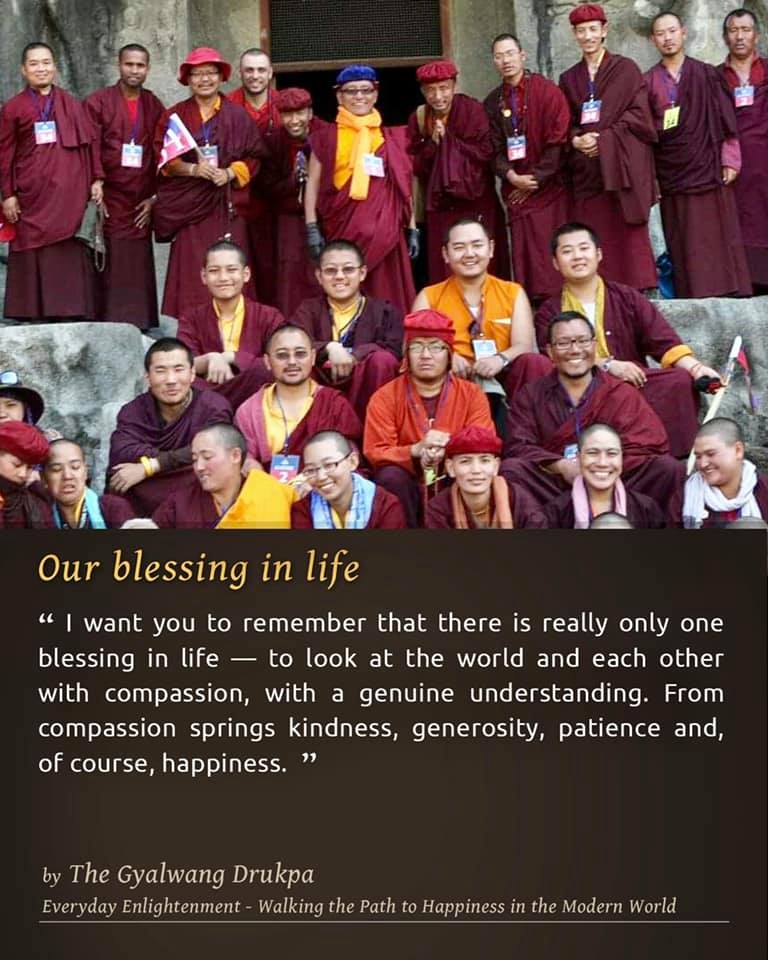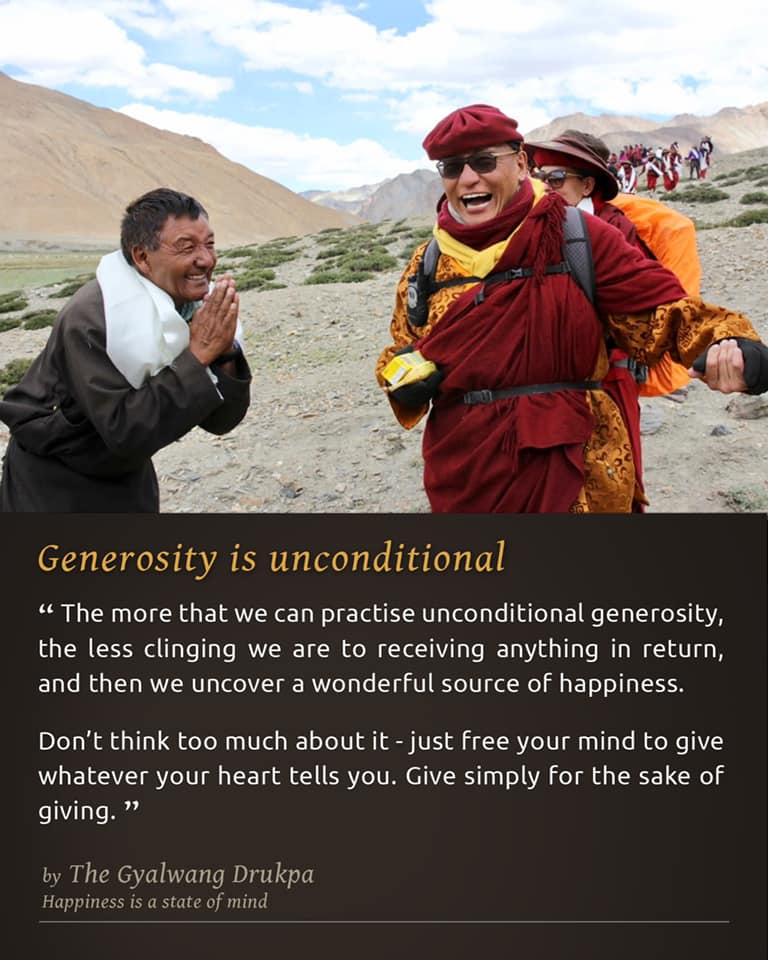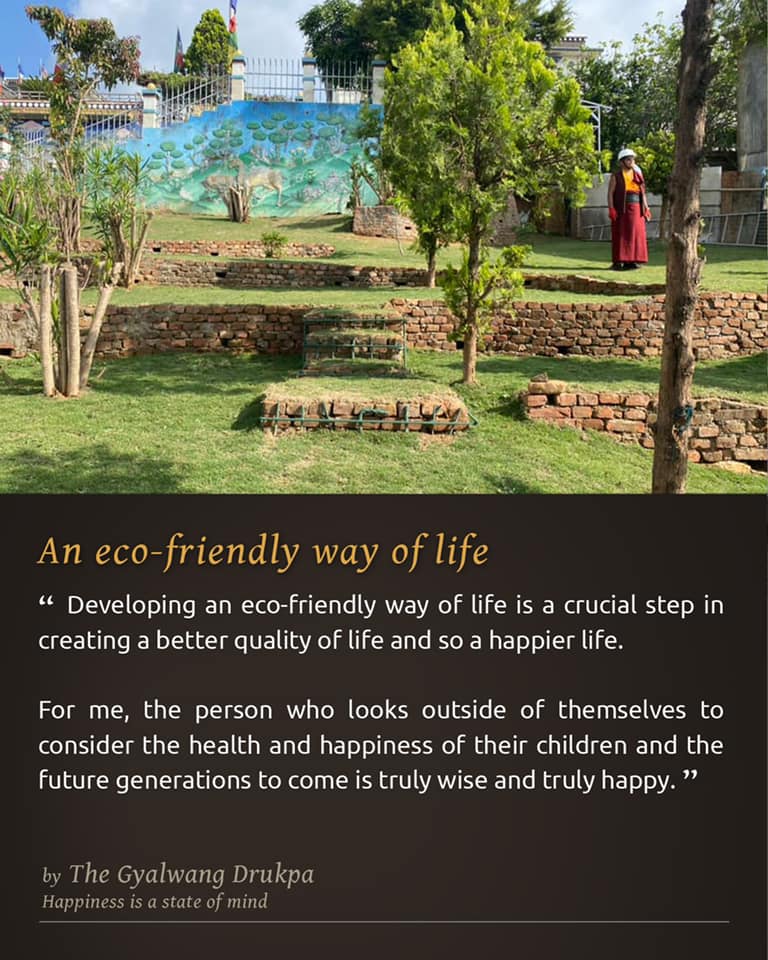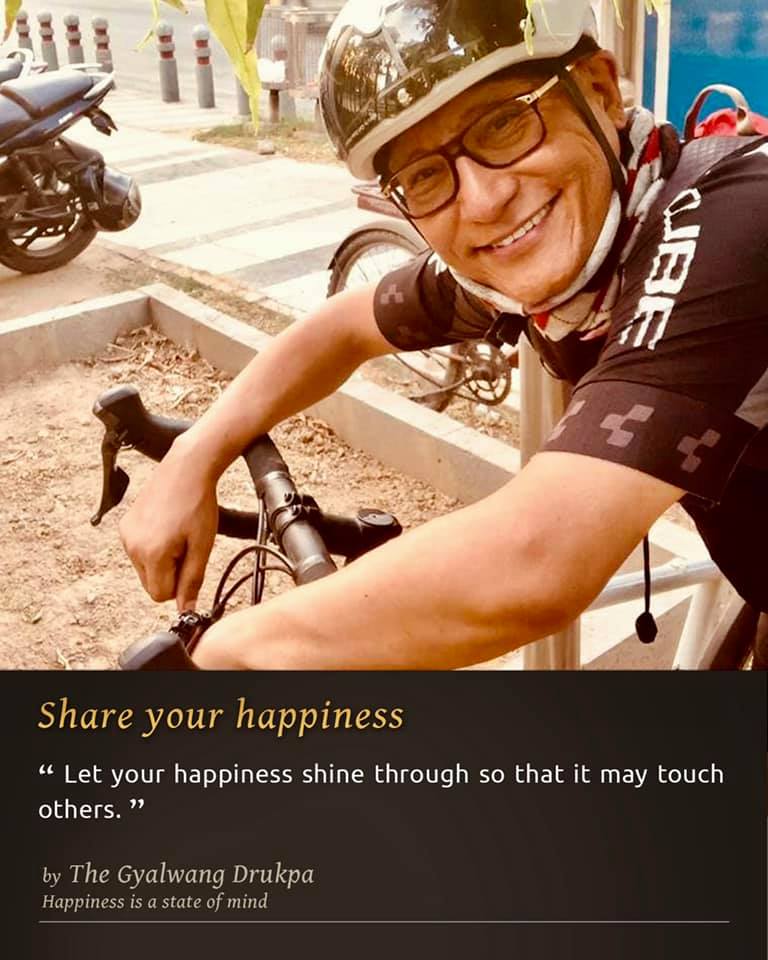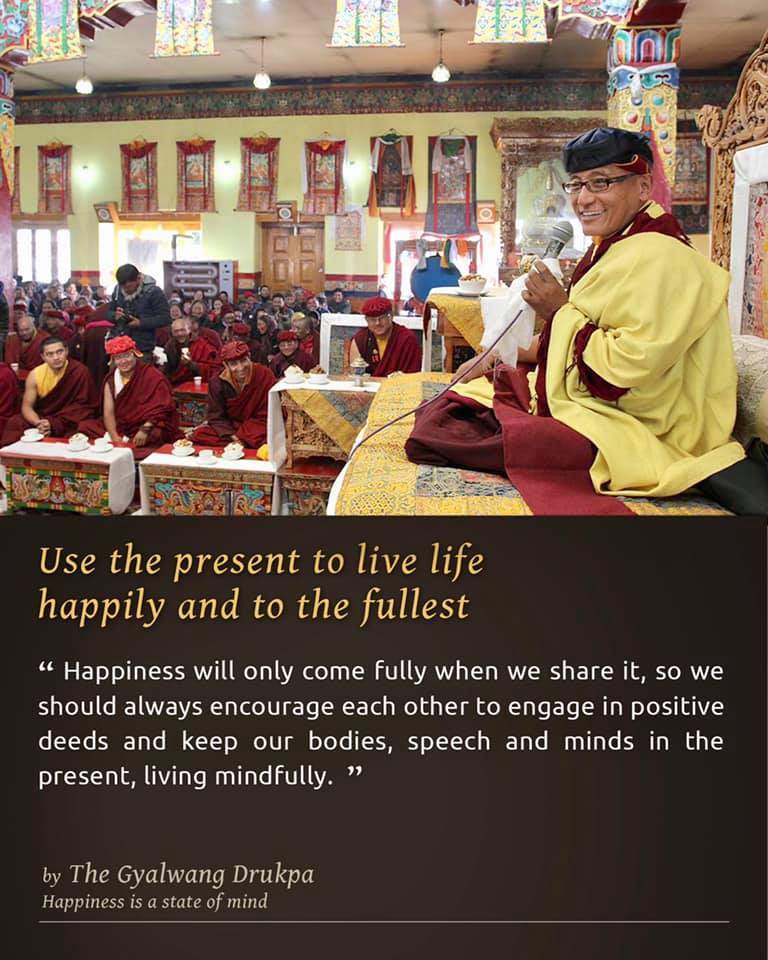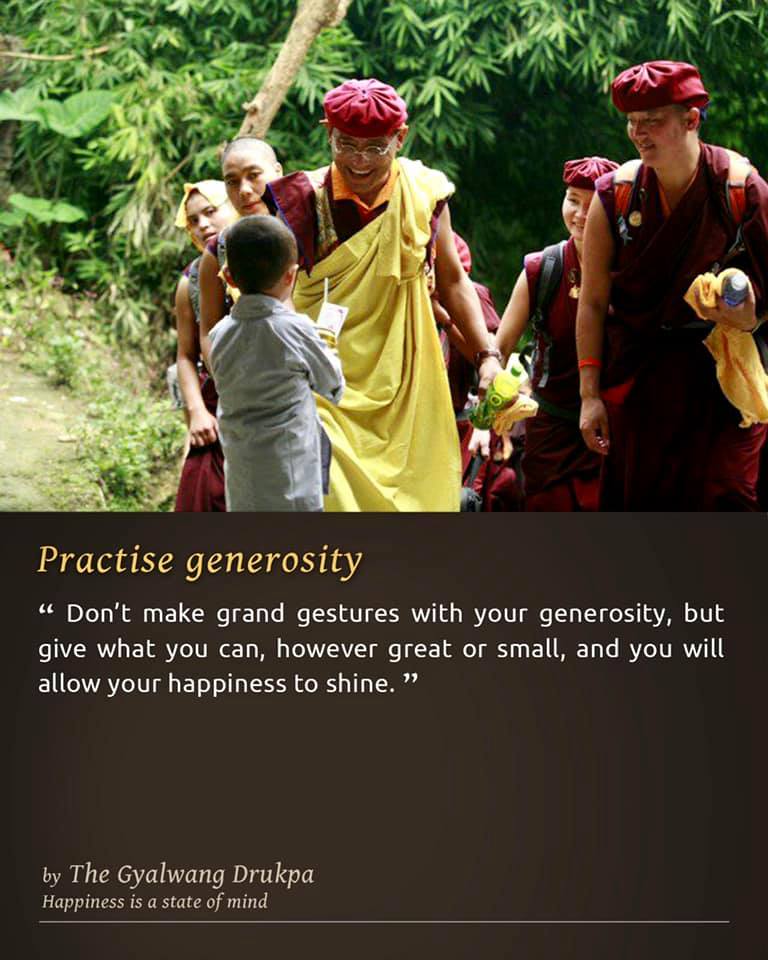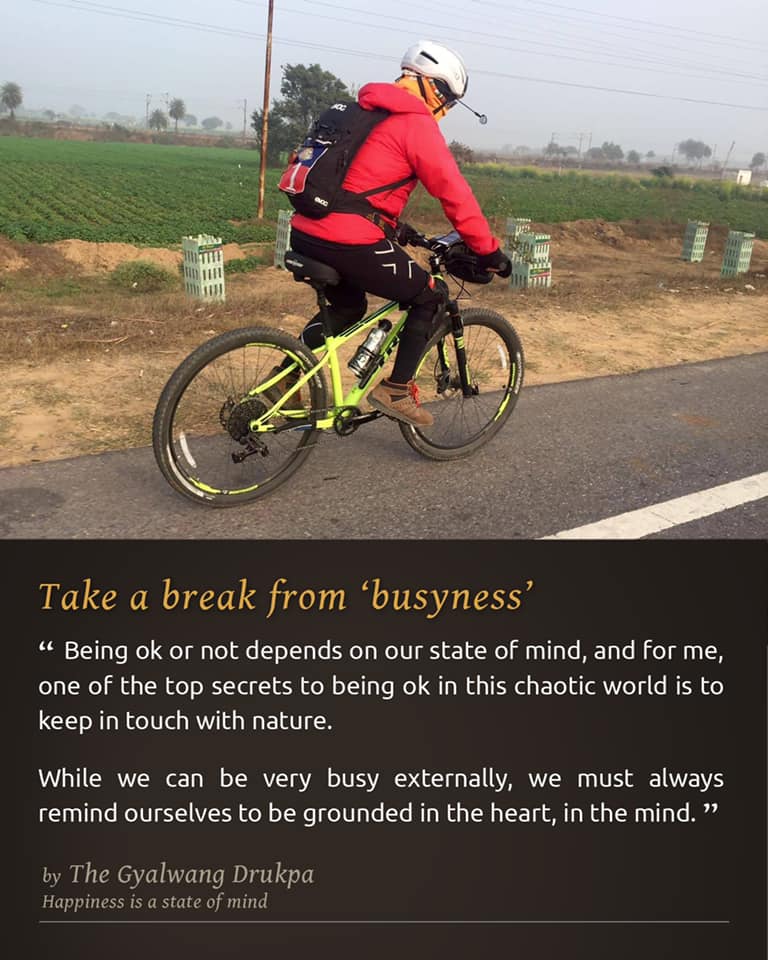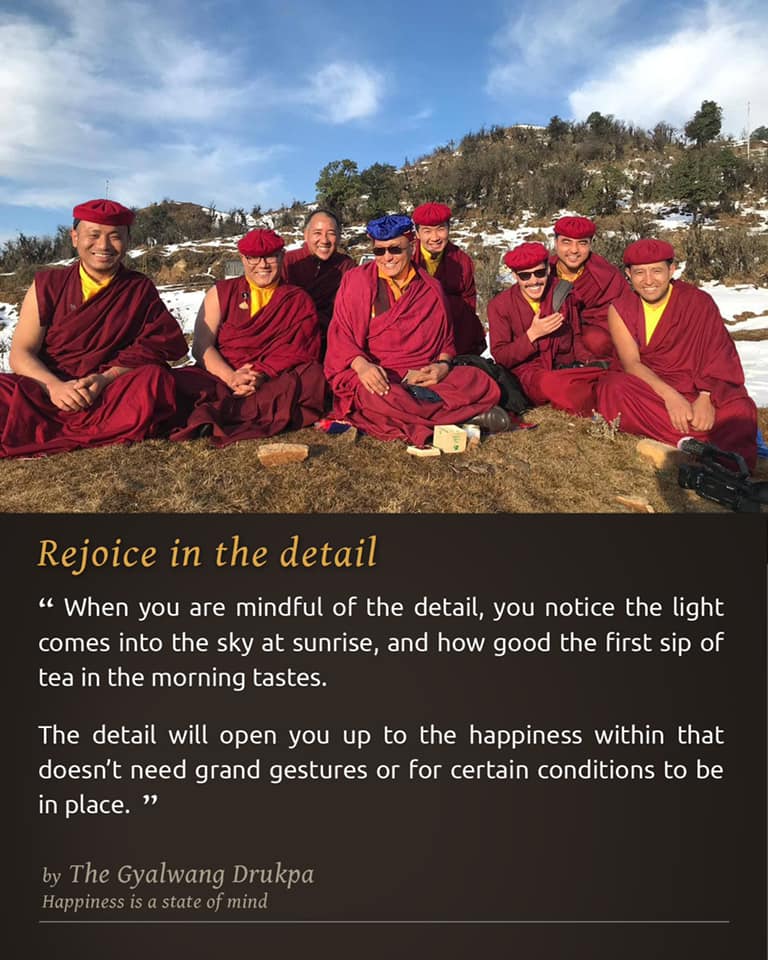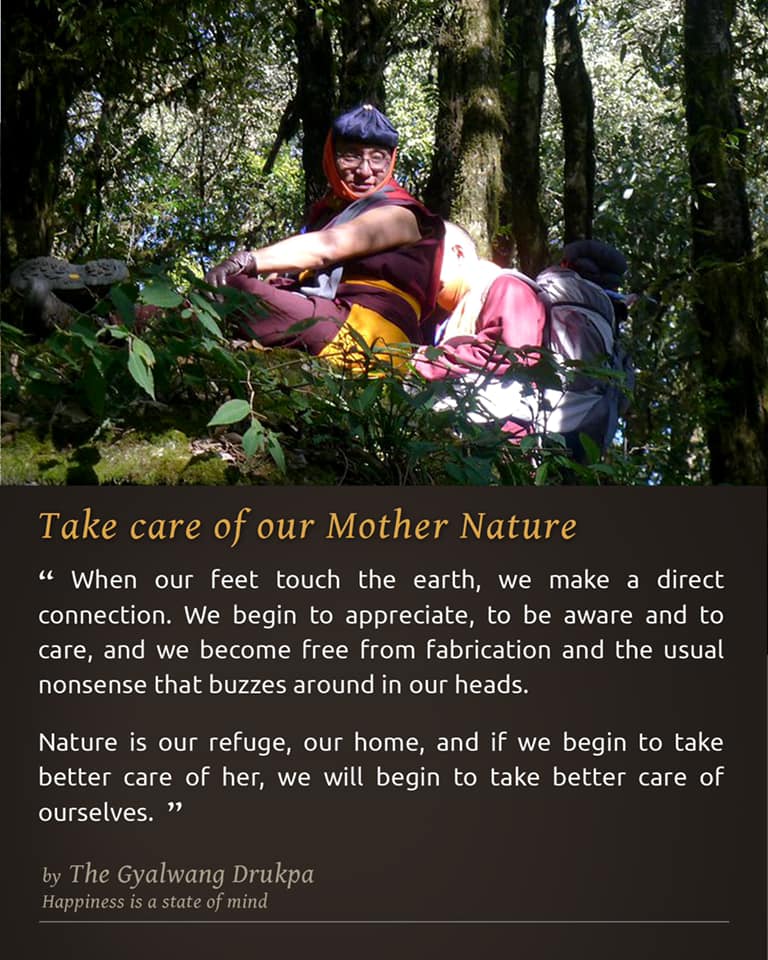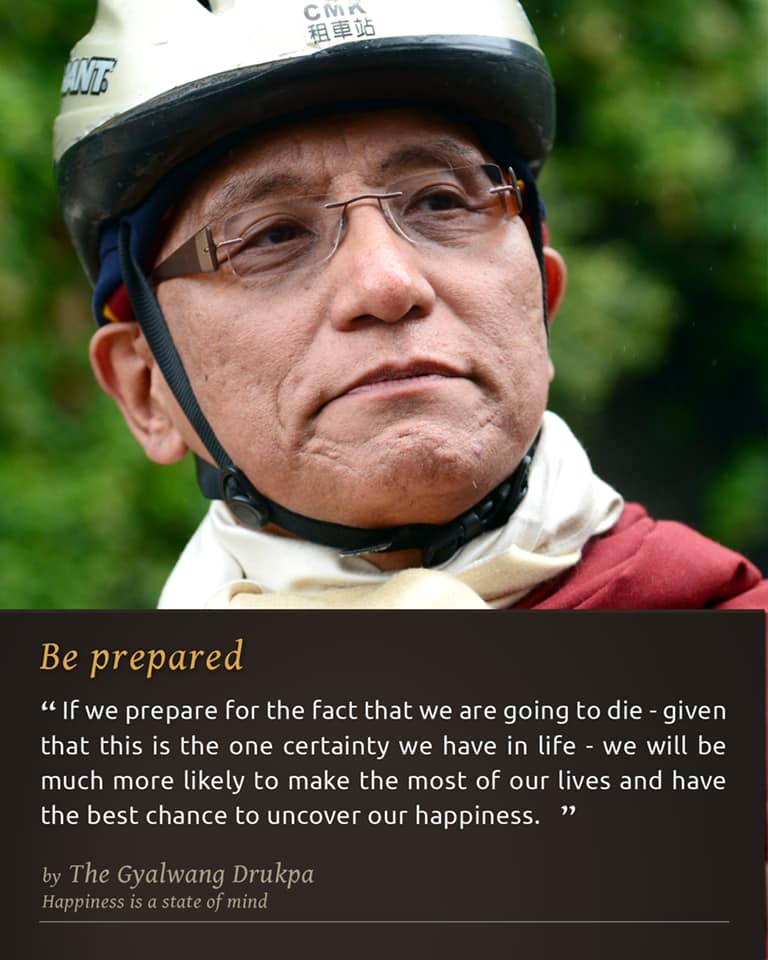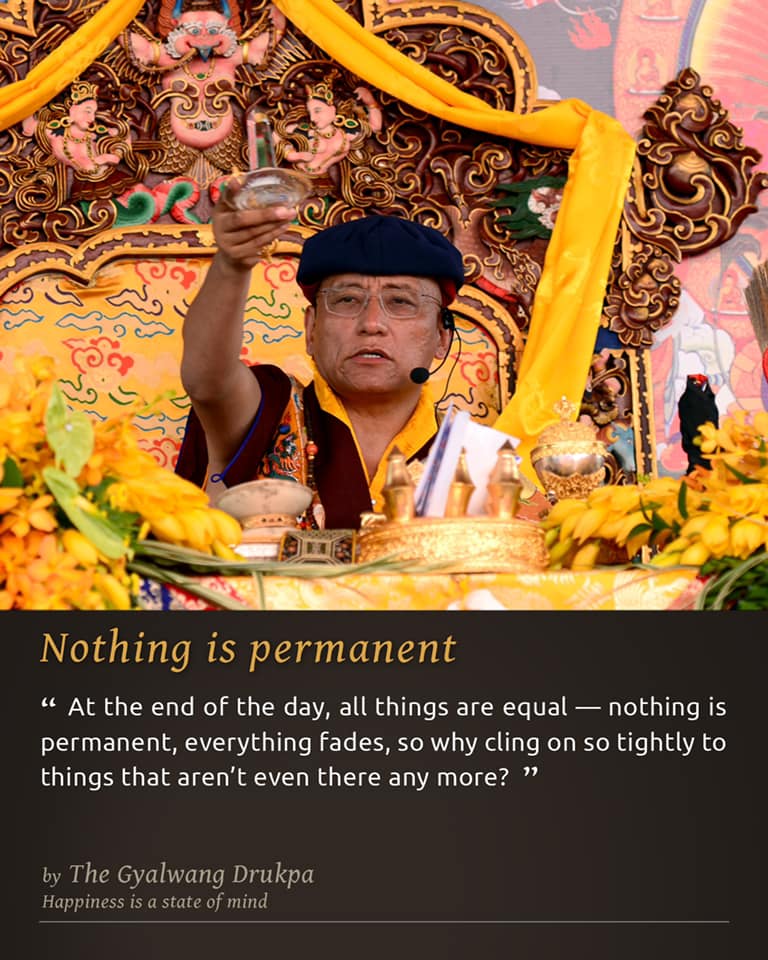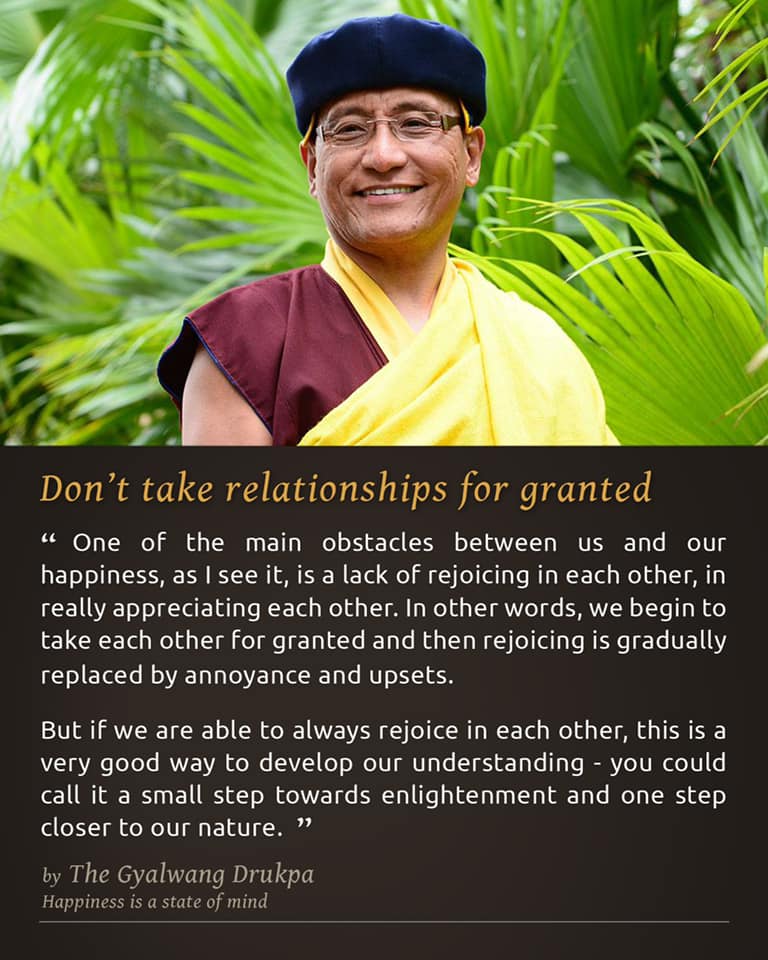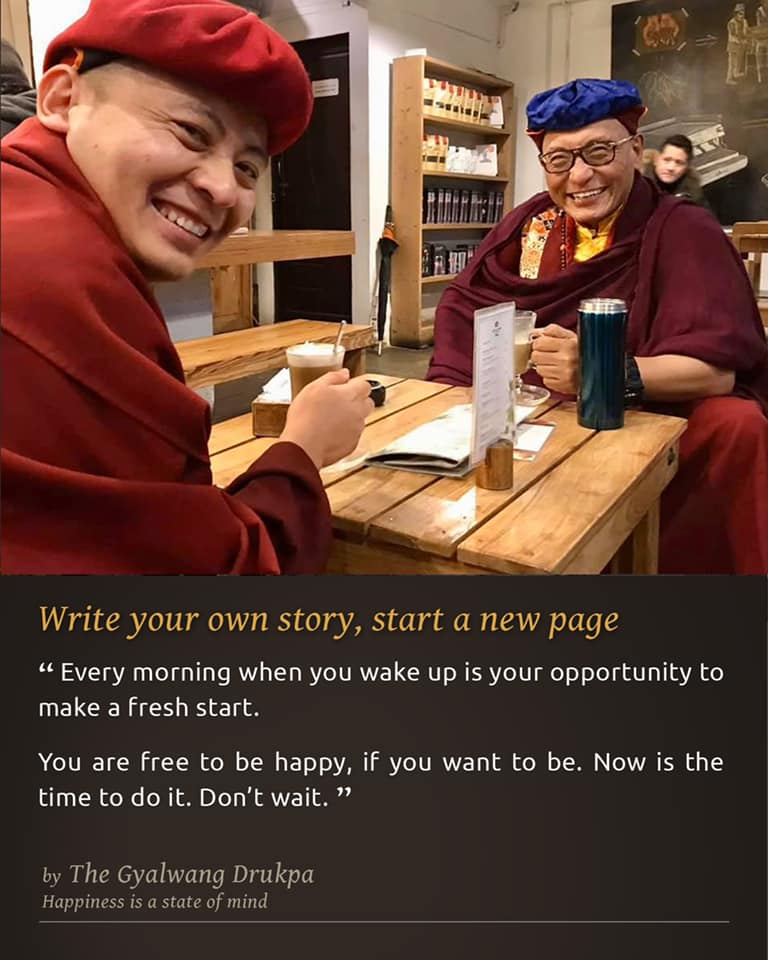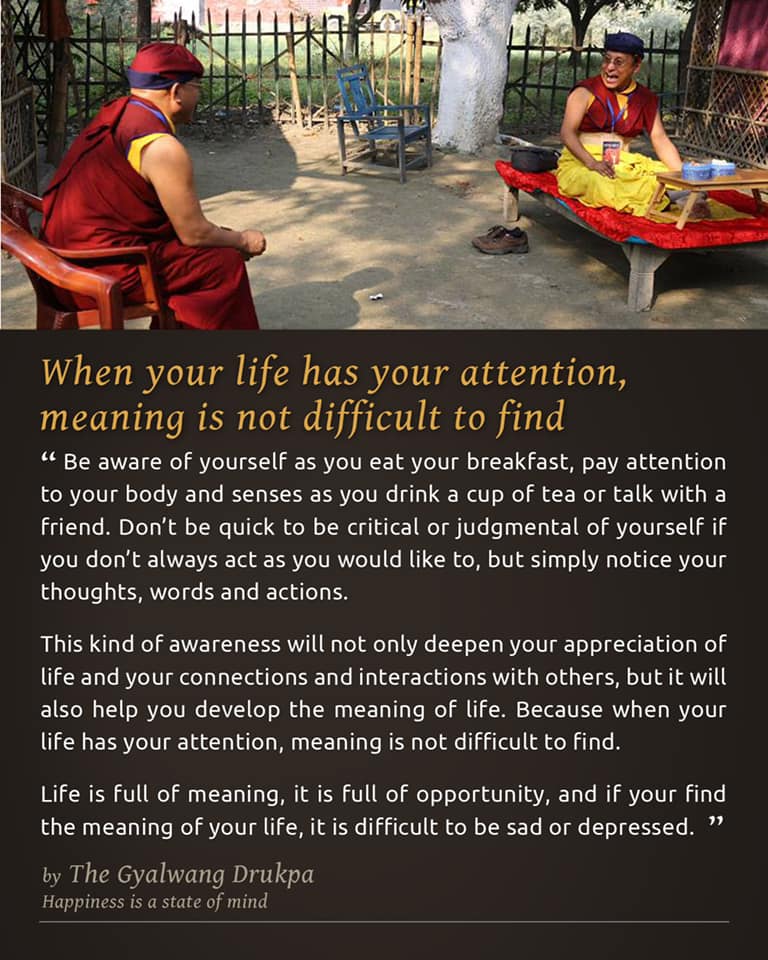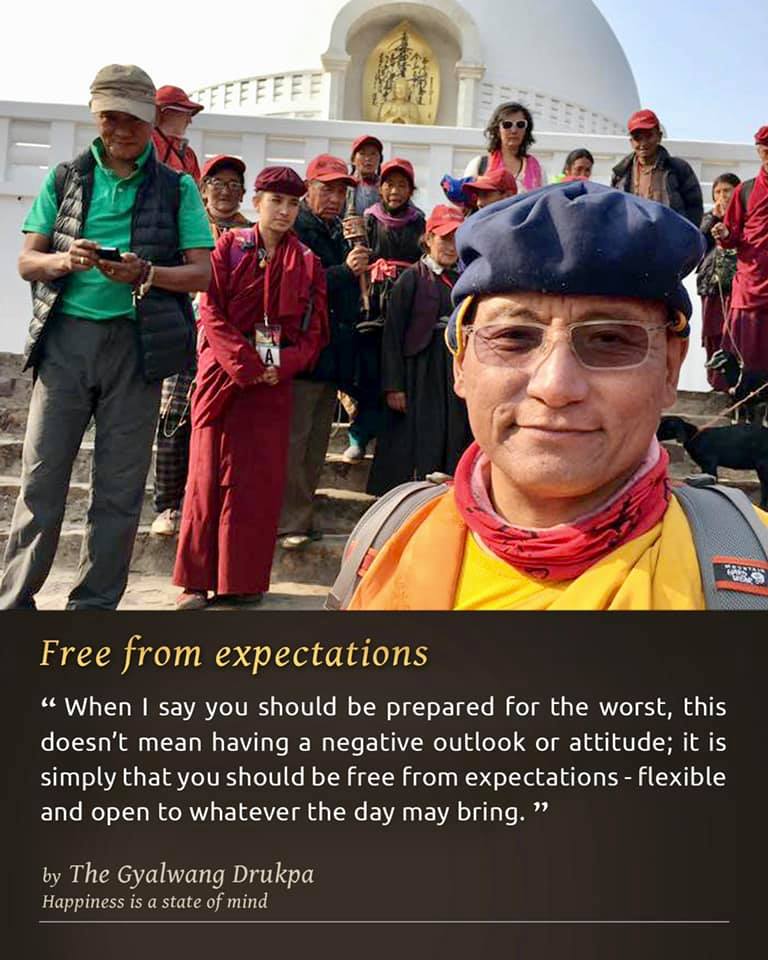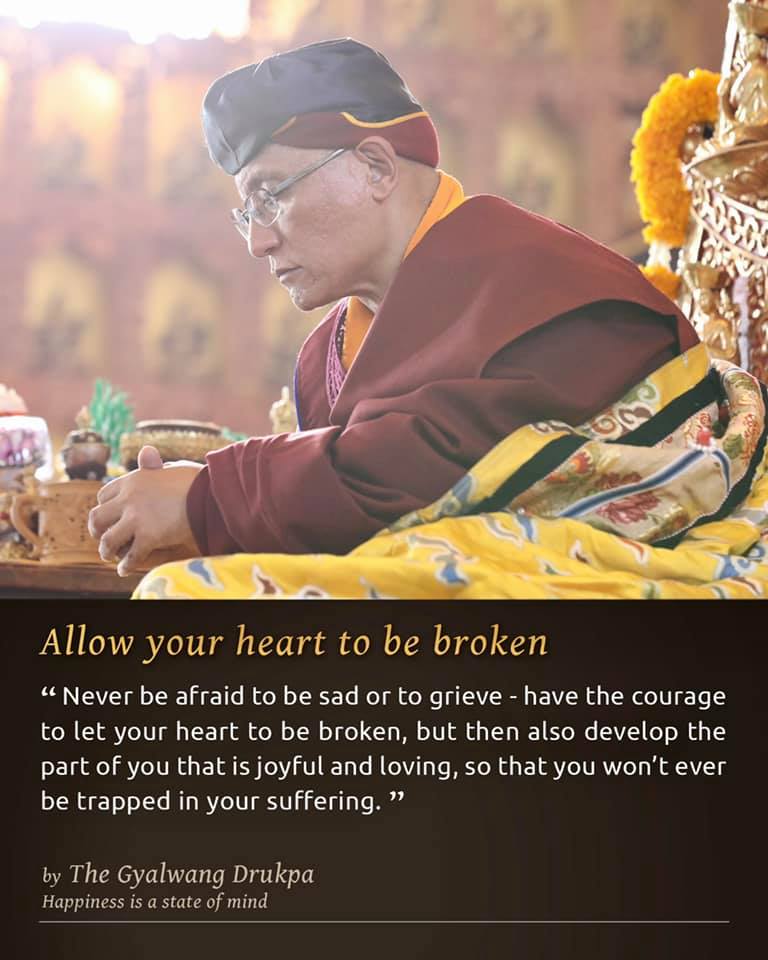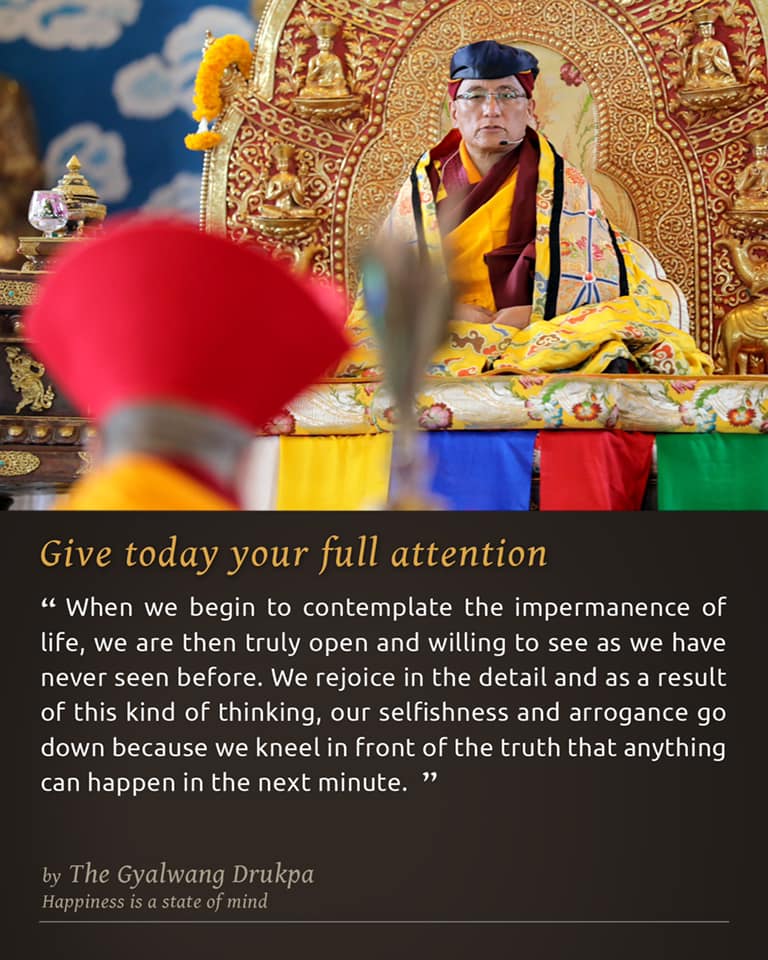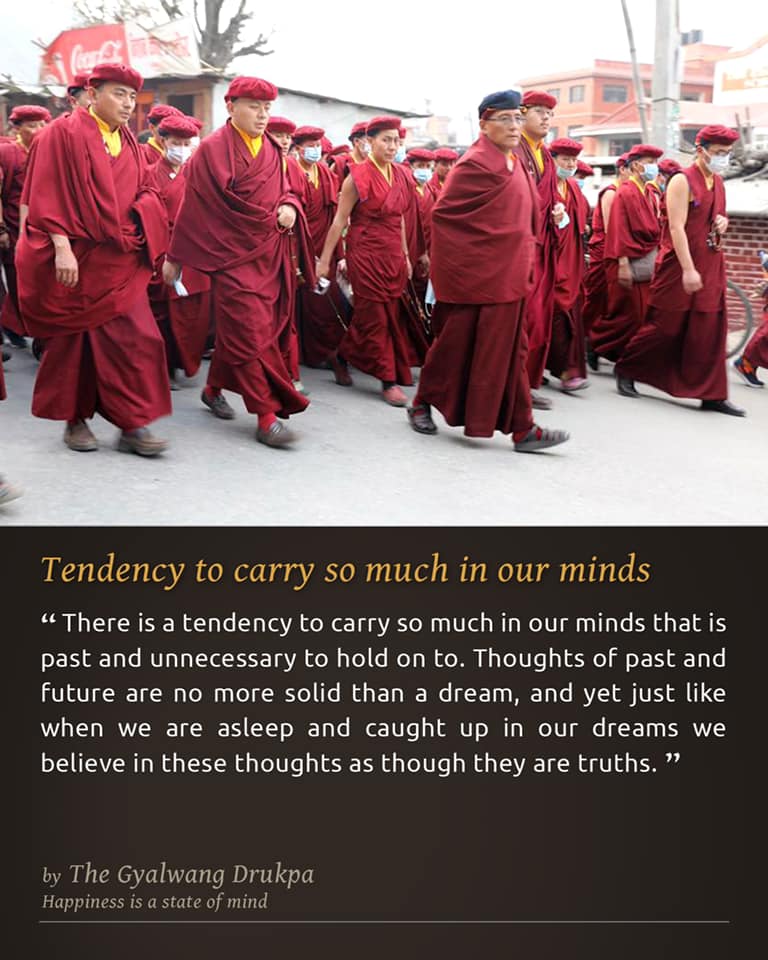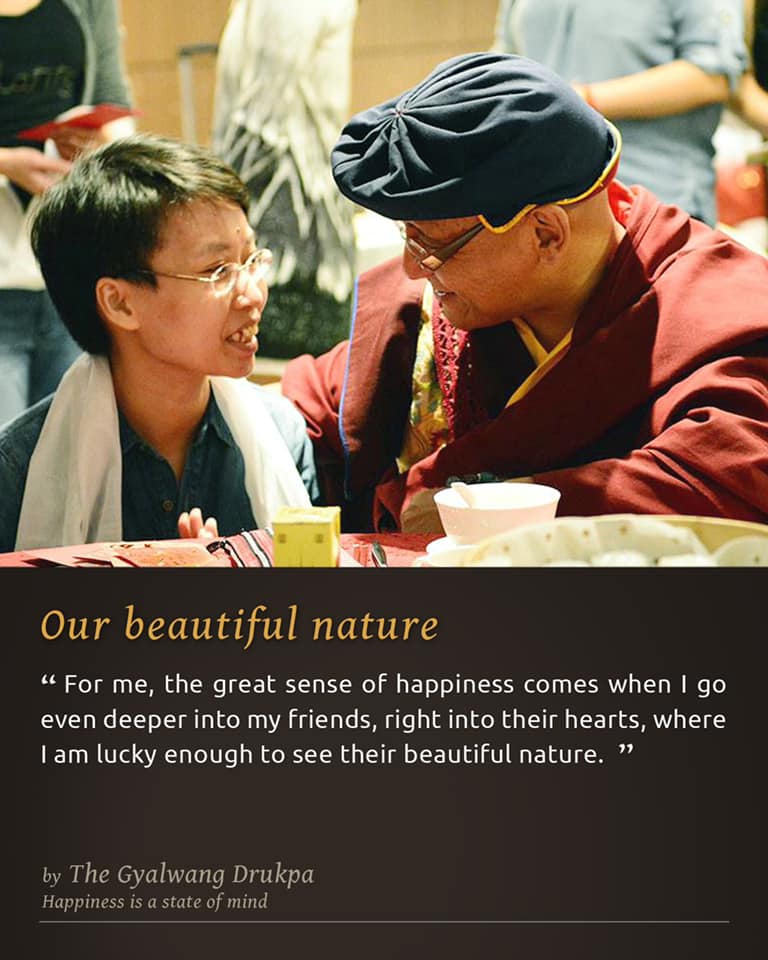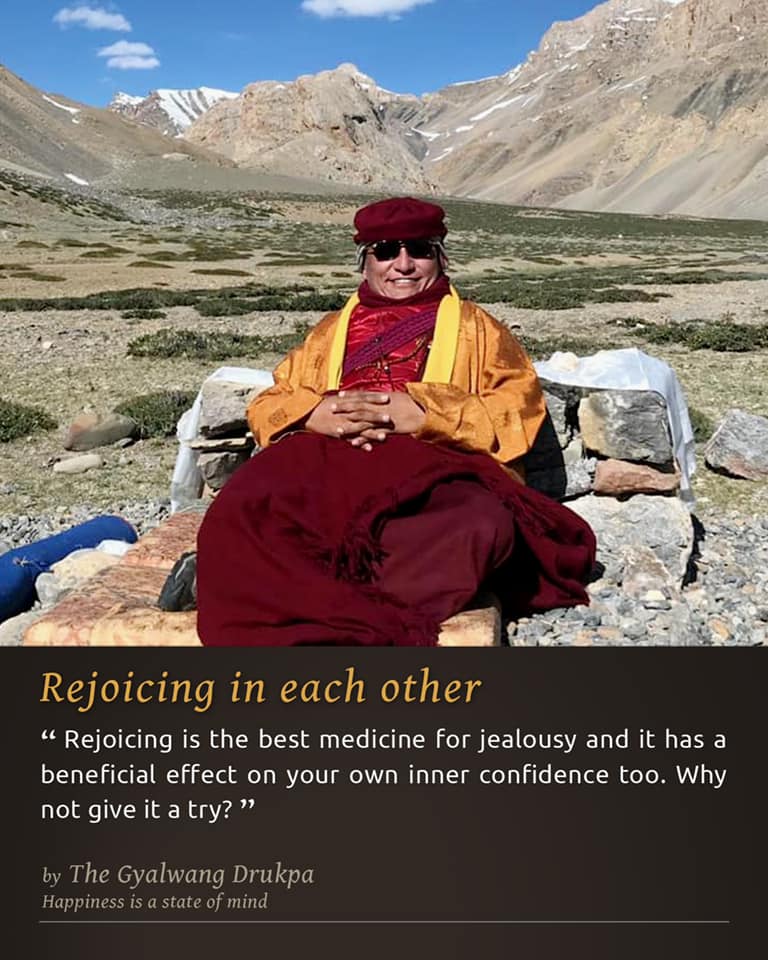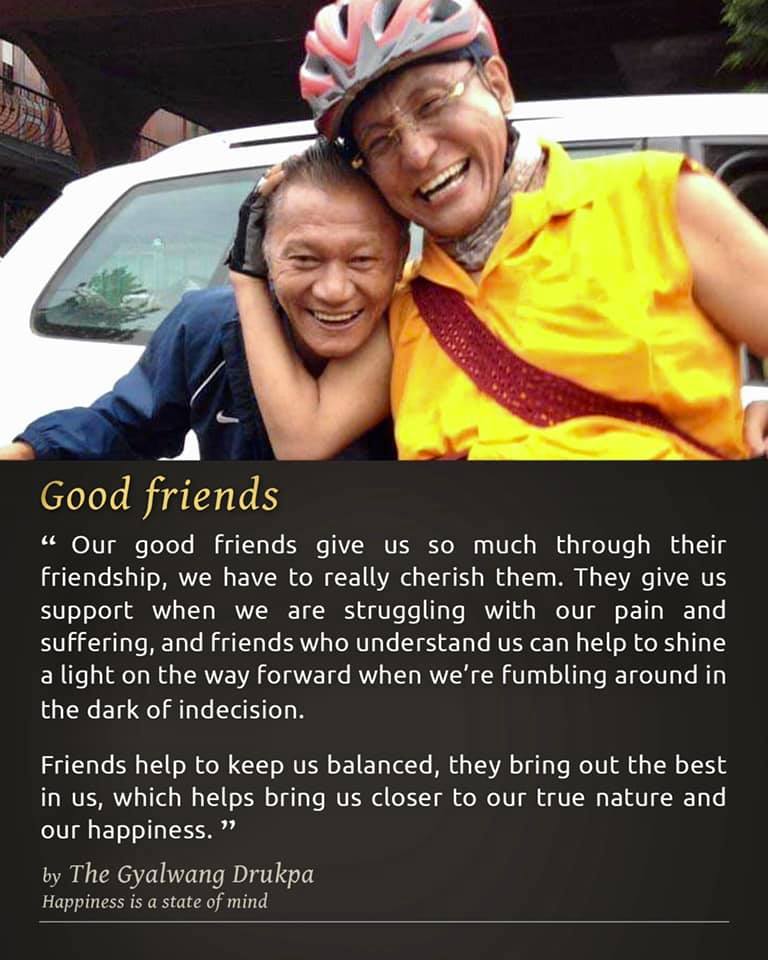 Always learn as a student

Develop meaningful connections

Life is our teacher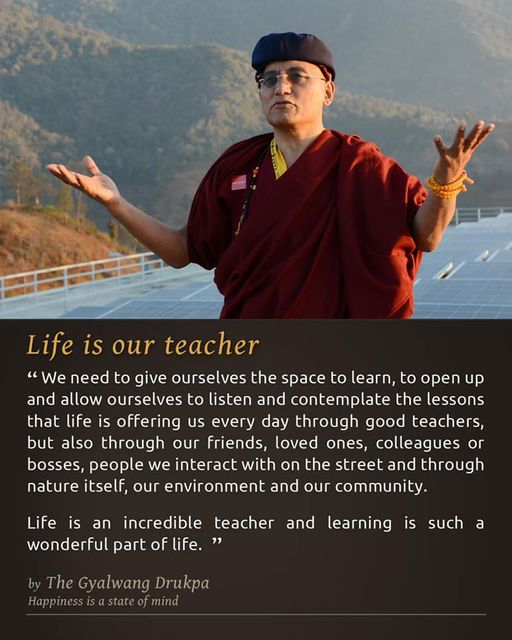 Reconnect

Labelling

Mind my own business

Live life daringly

Stop comparing

Friendliness

Leave things be

Contemplate on the changing nature of live

Negative Emotions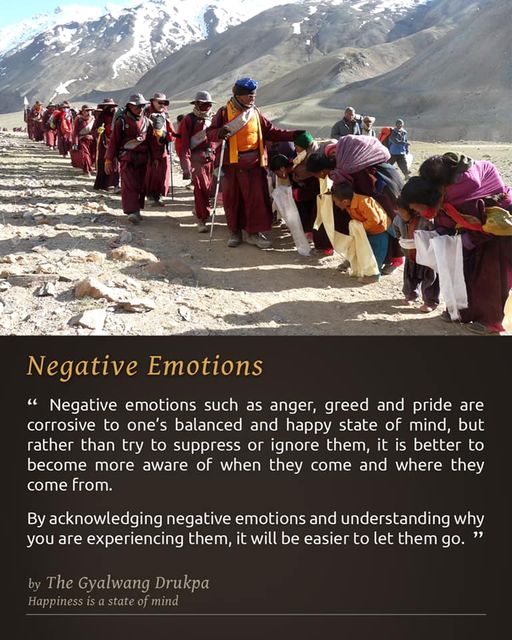 Your Future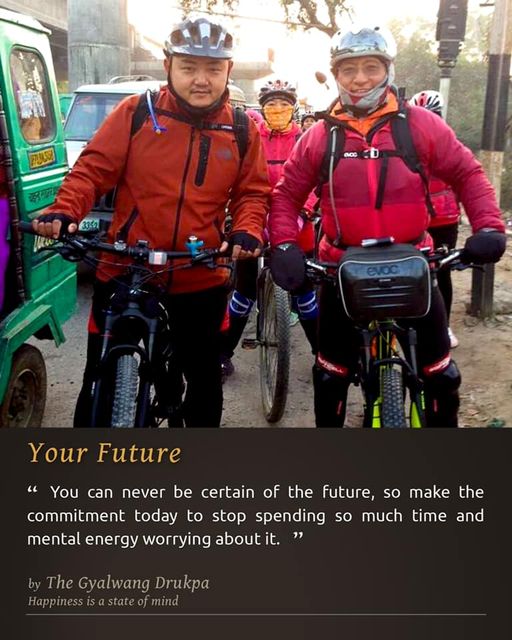 Live in the presence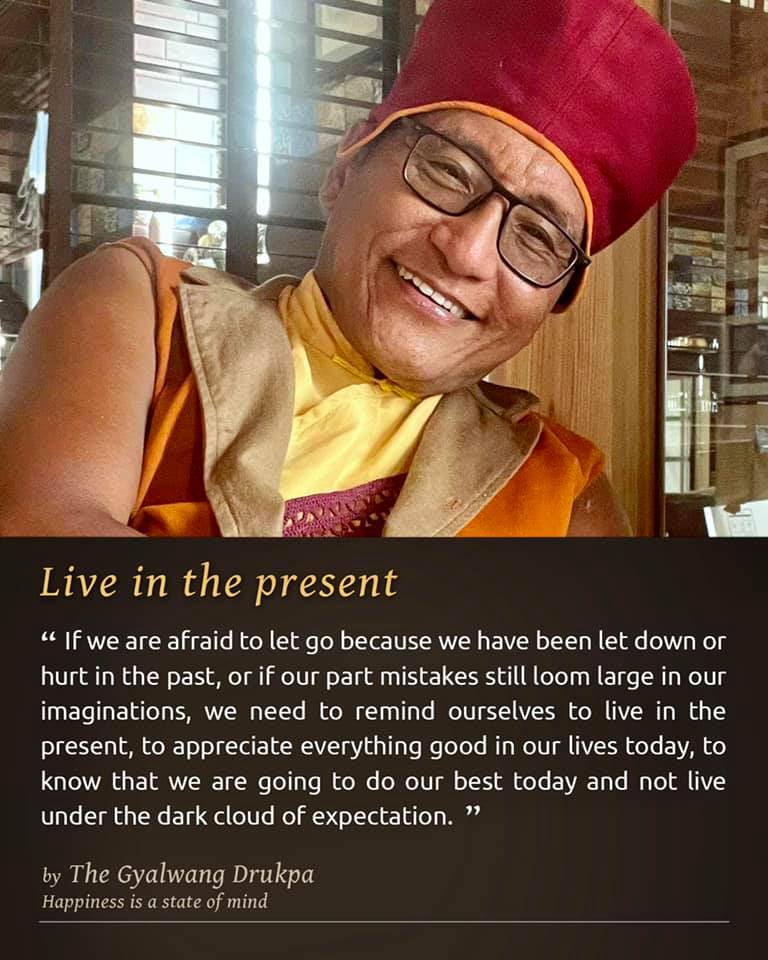 Be grateful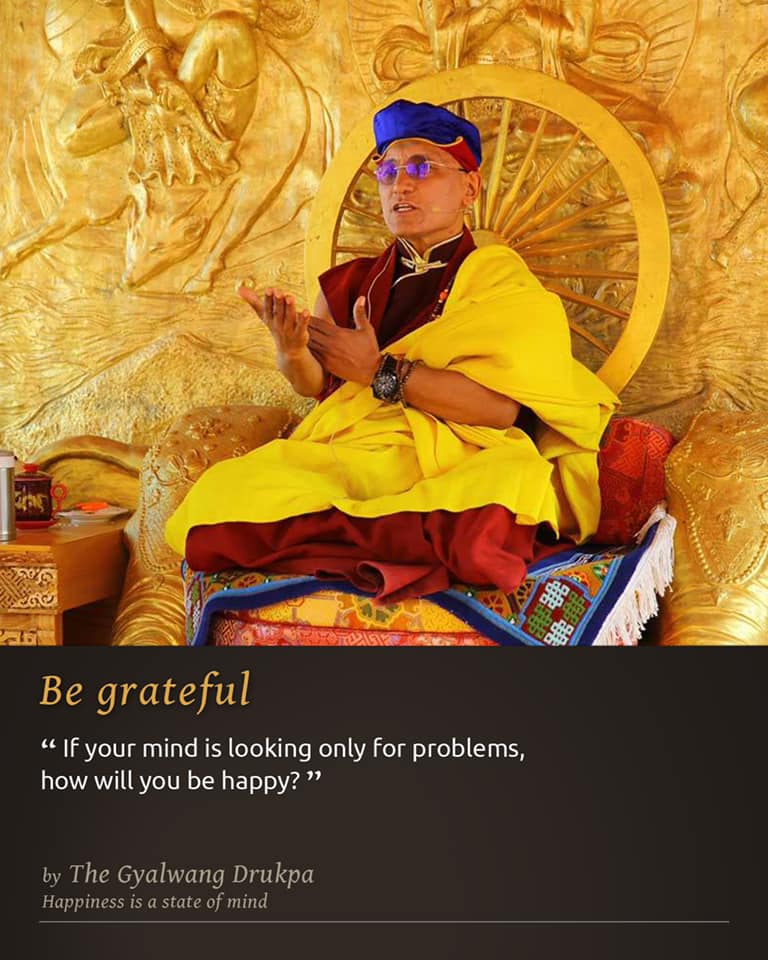 Give our courage a chance to show itself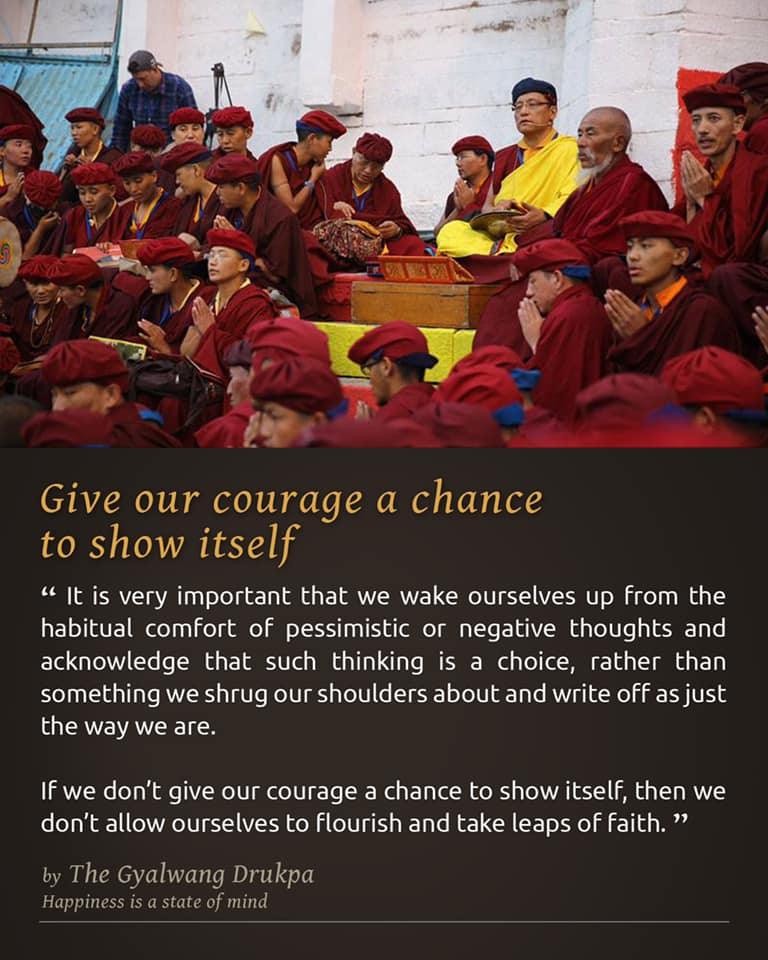 The essence of live
Find your inspiration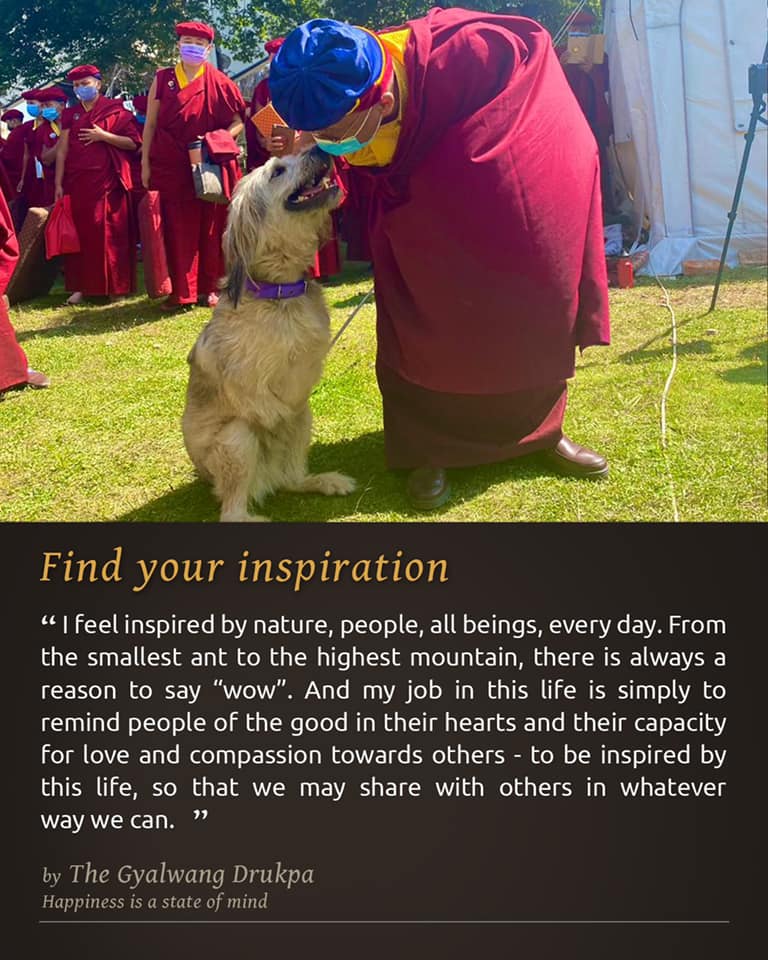 Watch your mind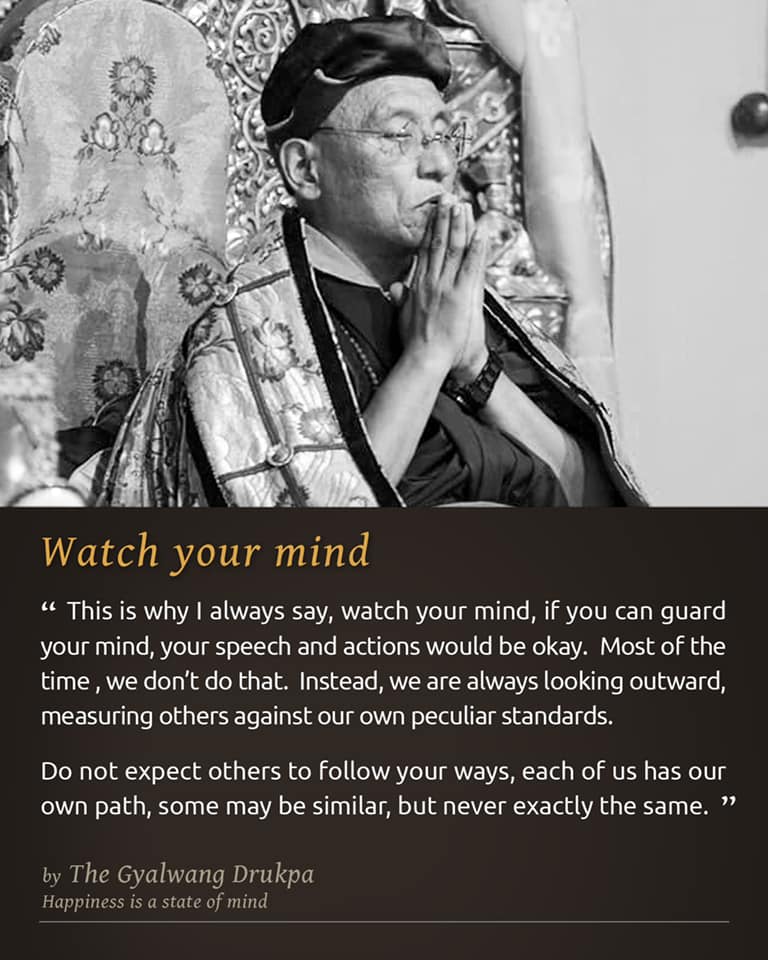 Develop our minds which connected with others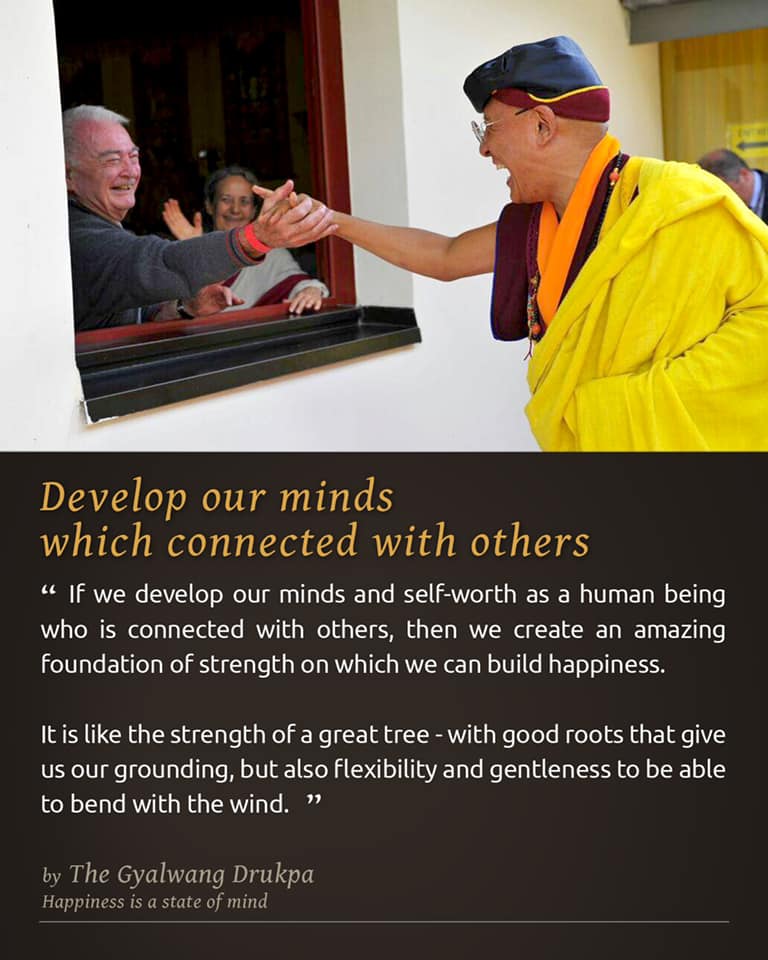 Free your mind from the usual labels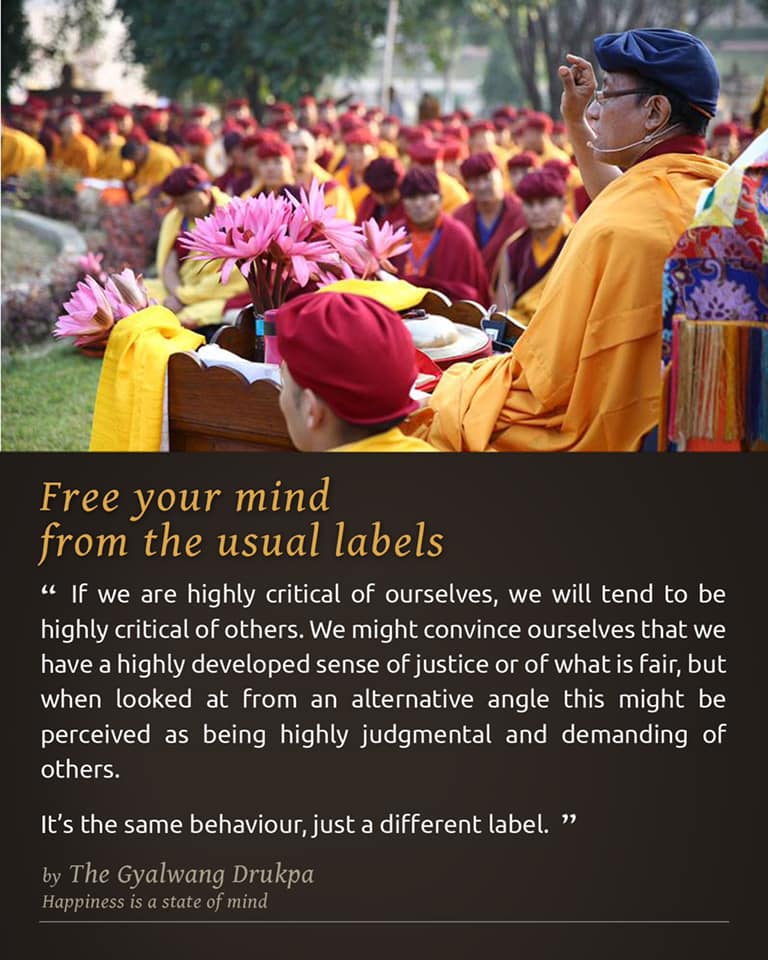 You are your own boss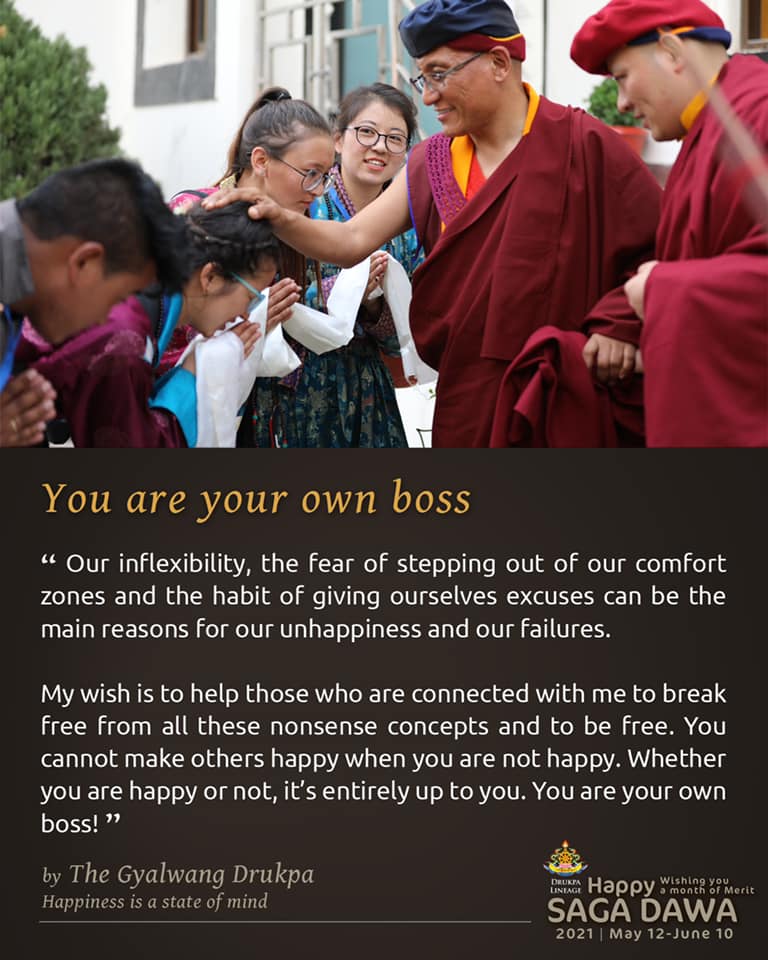 Present moment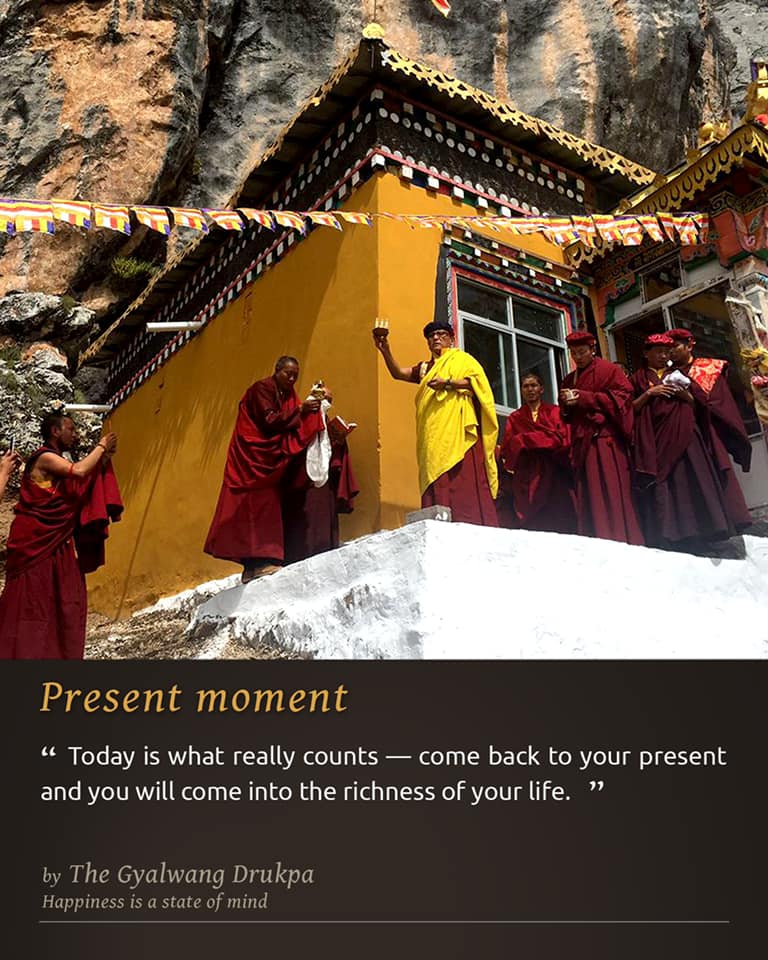 Choose Happiness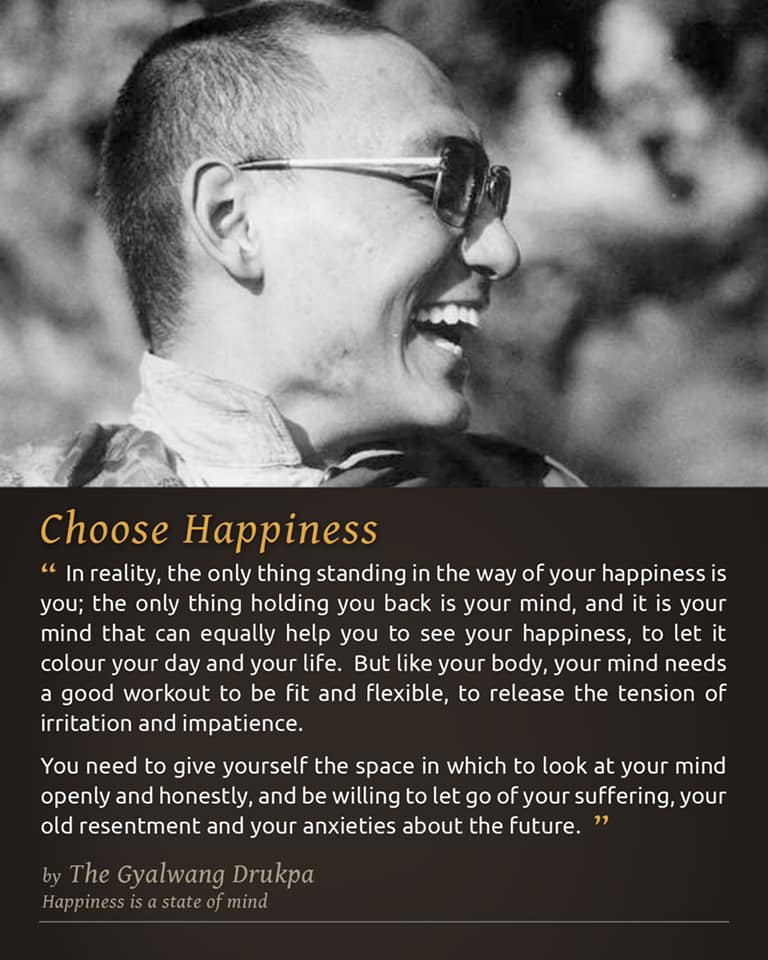 Serve others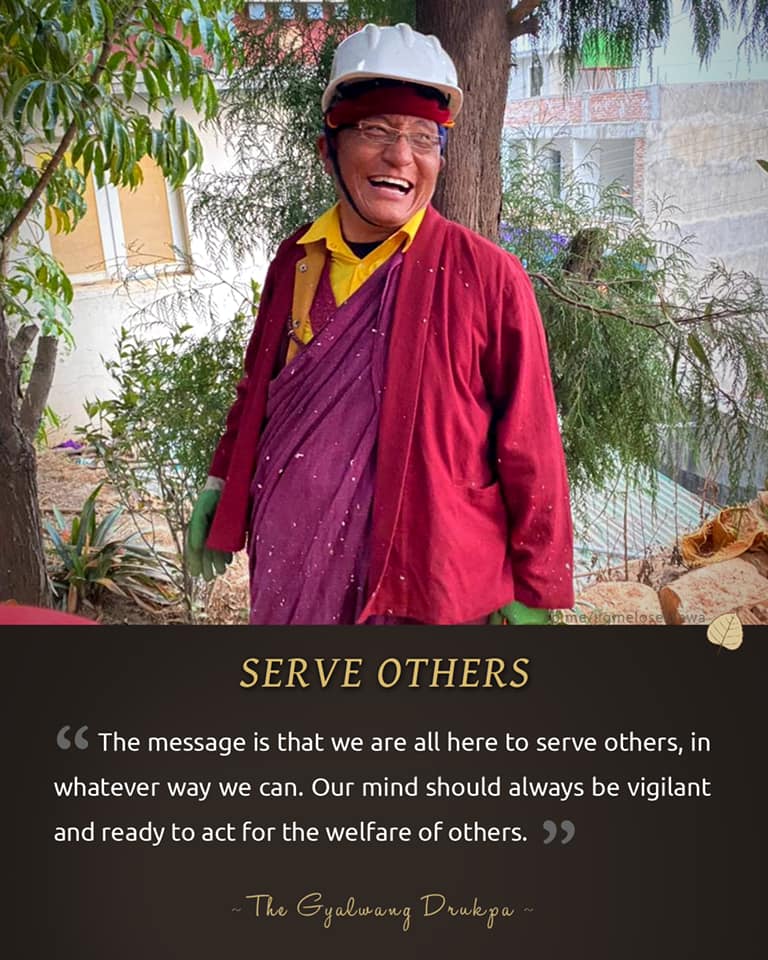 Attachement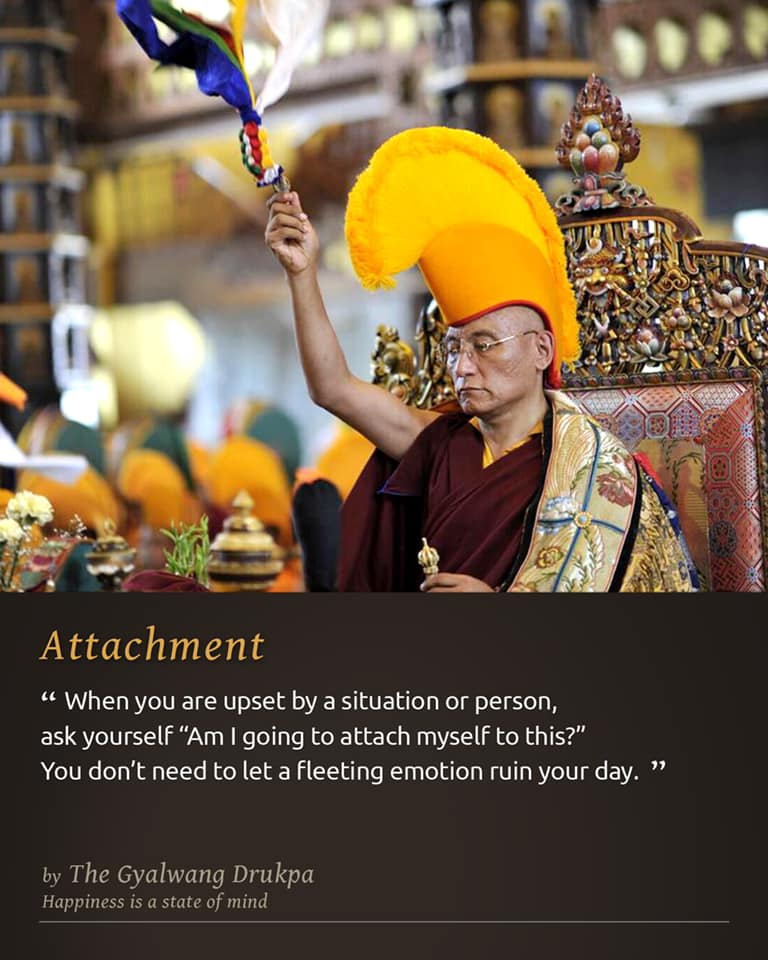 Change live in a positive sense